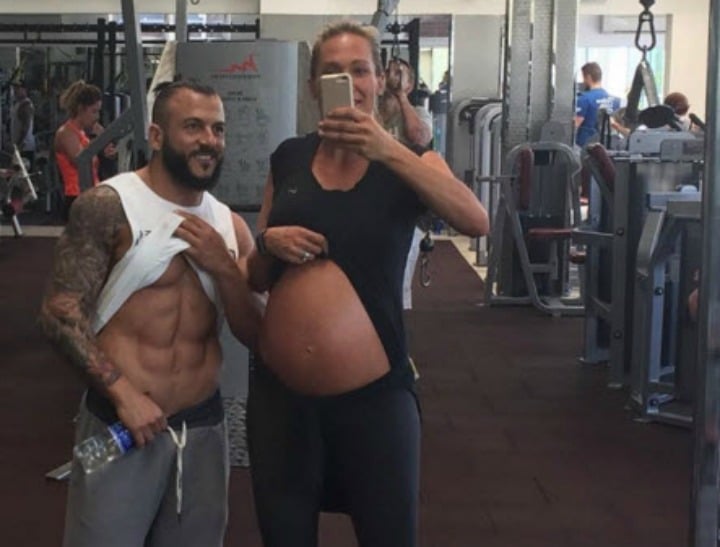 Former Home and Away star, Erika Heynatz, 40, is due to give birth to her first baby this month.
Heynatz and her husband, Andrew Kingston, have been married since 2007 and are excited to be bringing their first child in to the world very soon.
Like many women in the limelight, Heynatz admits she has to deal with body pressure as a pregnant woman.
"There's always going to be pesky photographers around that are determined to strike and make you feel vulnerable," she tells The Motherish.
But this down to earth mum-to-be doesn't let it get to her. "Interestingly I just think - being pregnant is such a precious right of passage and I just don't think I can be swayed by any external pressures. My baby's health is my only priority during this pregnancy," she says.
The Australian actress says she has enjoyed the pregnancy experience and is really proud of her body for what it's been able to achieve.
"There's definitely some awkward moments physically speaking but interestingly I feel like I've had a greater sense of body confidence, being pregnant," she says. "I don't think I was prepared at how much I would marvel at how incredible the human body is."