In 2014, almost four years ago, Erika Heynatz began work on the cult-classic stage production of The Rocky Horror Show. 
Heynatz played Magenta, a loyal domestic slave to Frank N Furter, played by Gold Logie winner, Craig McLachlan.
Headlines at the time read, 'McLachlan makes Rocky Horror an absolute pleasure,' and 'Risque business as Craig McLachlan steals The Rocky Horror Show in Sydney'.
That is not, however, the story the cast are telling as part of a major investigation by Fairfax Media and the ABC, that broke on Monday morning.
Heynatz, 42, is among those who have shared their unwanted encounters with 52-year-old McLachlan.
The model, singer, actress and television personality has been in the industry for more than two decades. She studied graphic art and design for three years before entering the fashion industry at 21. Heynatz began with what she jokingly calls, "food court fashion shows", and before long ended up walking catwalks in Europe as well as being shot for catalogues in the Moroccan desert.
But Heynatz became a household name in 2005, when she was announced as the host of the first season of Australia's Next Top Model. For two years she mentored young women, before handing over hosting duties to glamour model Jodhi Meares.
It was then that Heynatz decided to focus on her singing career, appearing on the 2006 Seven Network singing contest It Takes Two, which she eventually won.
Tracey Spicer joins Holly Wainwright and Rachel Corbett on Mamamia Out Loud to discuss the year that was #MeToo on Mamamia Out Loud…
Her television and film career also skyrocketed, landing her first motion picture role in 2007 for Gabriel. 
With almost two decades of experience, including musicals like Legally Blonde, Heynatz jumped when she heard whispers about auditions for The Rocky Horror Show. She'd been obsessed with the musical growing up – and knew this was an opportunity she absolutely had to land.
And, unsurprisingly, she did.
Alongside one of Australia's leading musical performers, Christie Whelan Browne, actress Angela Scundi and Craig McLachlan – an actor, musician and composer with more than 30 years experience, Heynatz travelled around the country, receiving rave reviews.
But, according to Whelan Browne, Scundi and Heynatz, there was another story unfolding just out of view.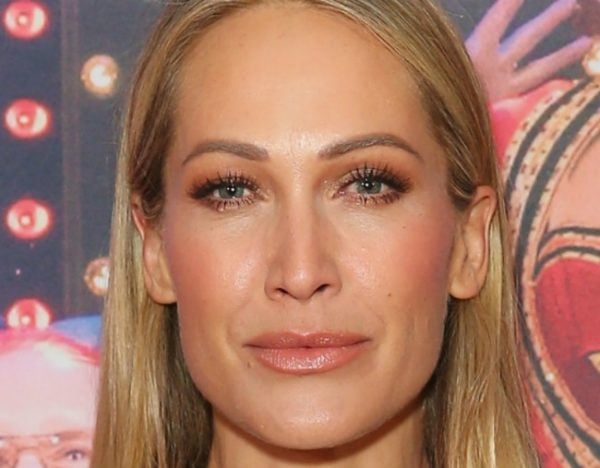 Heynatz told police, "He's really calculated and very manipulate, a predator."
On one occasion, as she sat backstage at the Melbourne Comedy Theatre, McLachlan allegedly approached her, straddled her with knees on either side of her lap, and started kissing her neck.
Heynatz says she physically recoiled.
"Too much?" he is said to have asked, before Heynatz replied, "Yes."
"... He thought there was nothing wrong with that," Heynatz, who now has a young son, told Fairfax. 
McLachlan says he has no recollection of such an event taking place.
During the tour, Heynatz says he entered her dressing room, and told her to stop what she was doing as he had to tell her something very important.
"You're really beautiful and I can't stop thinking about you and every day I'm becoming more and more enchanted by you and I'm falling for you... there's something that I've got to do," Heynatz allegedly recalls.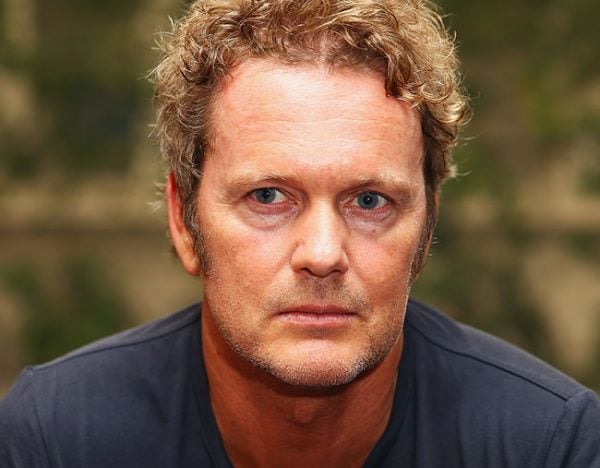 She alleges he grabbed her by the face and kissed her.
His behaviour is said to have escalated throughout the course of the tour, with the cast claiming it impaired their ability to perform.
One night, Heynatz told Fairfax, she was performing a duet with a female cast mate with only the top half of their bodies on display for the audience.
McLachlan is accused of groping the other actress, as Heynatz describes him, "reaching up and grabbing up between her legs and up at her bottom..."
She reported the incident to the head mechanic.
Heynatz saw a doctor for her anxiety, and in his notes from the time, are clear references to sexual harassment.
Since the stage production ended, Heynatz has appeared on Home and Away, The Family Law and the stage musical, Singin' In The Rain. 
The allegations against McLachlan are extensive and damning. They come from multiple women, independent of one another.
McLachlan vehemently denies that any indecent assault took place, stating in an email to Fairfax that the accusations are "baseless" and are, "simple inventions, perhaps made for financial reasons, perhaps to gain notoriety."
He has also questioned why these women did not come forward at the time.
But as Heynatz says - very simply - he was the big star.
It was him they would keep.
And the women who would inevitably lose their jobs.
You can read the investigation in full, at The Sydney Morning Herald.