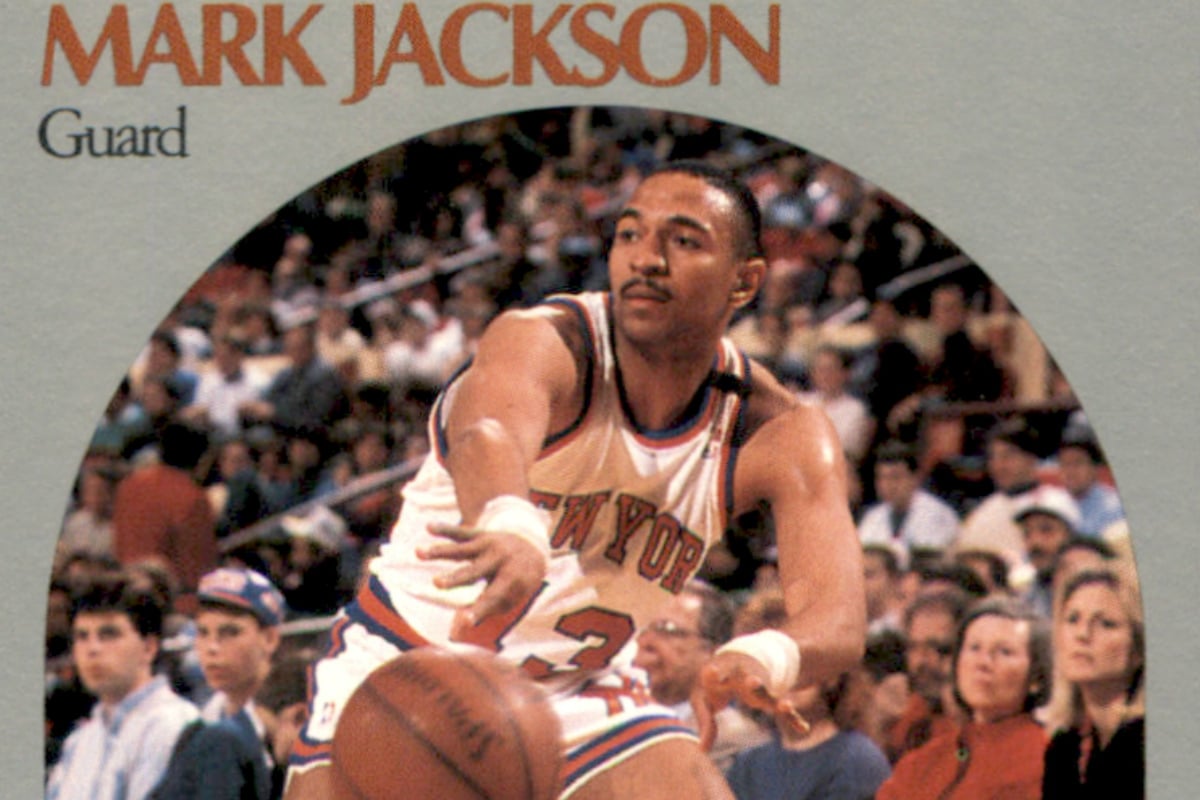 At first it looks like any other collectable NBA basketball card from the 90s. But on closer inspection this card depicting point guard Mark Jackson features a creepy nod to a horrific crime that stunned America at the time.
The card has been going viral since a Reddit user made the gruesome discovery about his old 1990-1991 Hoops basketball card and shared it on the site earlier this month.
Because sitting in the front row appears to be Erik and Lyle Menendez – the two young men later convicted of brutally murdering their parents.
This checks out. Menendez murder happened Aug. 20, 1989. Brothers were apprehended March 1990. Photo was taken at MSG in 1989-90 season and set came out before 1990-91 season. https://t.co/n2vzRBA6Sg

— Darren Rovell (@darrenrovell) December 8, 2018
The case intrigued the US and the world as many believed the wealthy 18 and 21-year-old killed their parents in August 1989 for money. Even after a second, far more harrowing motivation was uncovered during their trials, the brothers are more often remembered as cold-blooded killers driven by greed.
The family – entertainment executive Jose Menendez, former beauty queen Kitty and their two college-aged sons – lived in a Beverly Hills mansion. It was where Lyle and Erik shot their parents repeatedly one evening in an attempt to make the slaying look like a mob hit.
And it convinced the police entirely. The boys didn't become suspects for months after their parent's deaths – in which time they had spent about $1 million of their inheritance on cars, watches and even a restaurant.
The brothers were only arrested and charged with murder after Erik confessed to a psychologist, whose mistress overheard and told police following their break-up.