A lot of amazing, magical things can happen at a Beyonce concert. Being in Beyonce's presence, for one.
But not even the singer's dance captain Ashley Everett suspected that something like THIS would ever happen. Queen Bey and her crew were performing Single Ladies in St. Louis as part of her Formation World Tour, when the song was abruptly stopped.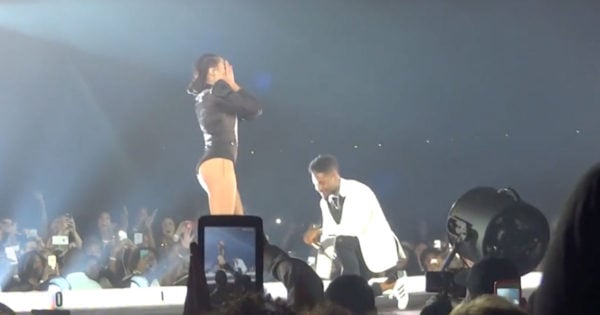 Beyonce then called Ashley's longtime boyfriend, fellow dancer John Silver, on stage, who launched into an epic proposal in front of thousands of fans.
(You can watch the video above).
Ashley posted on Instagram about the moment, telling fans it was an "absolute dream come true".
"To my now FIANCÉ...YOU DID THAT & I LOVE THE SH*T OUT OF YOU! Shocked is an understatment," she wrote.