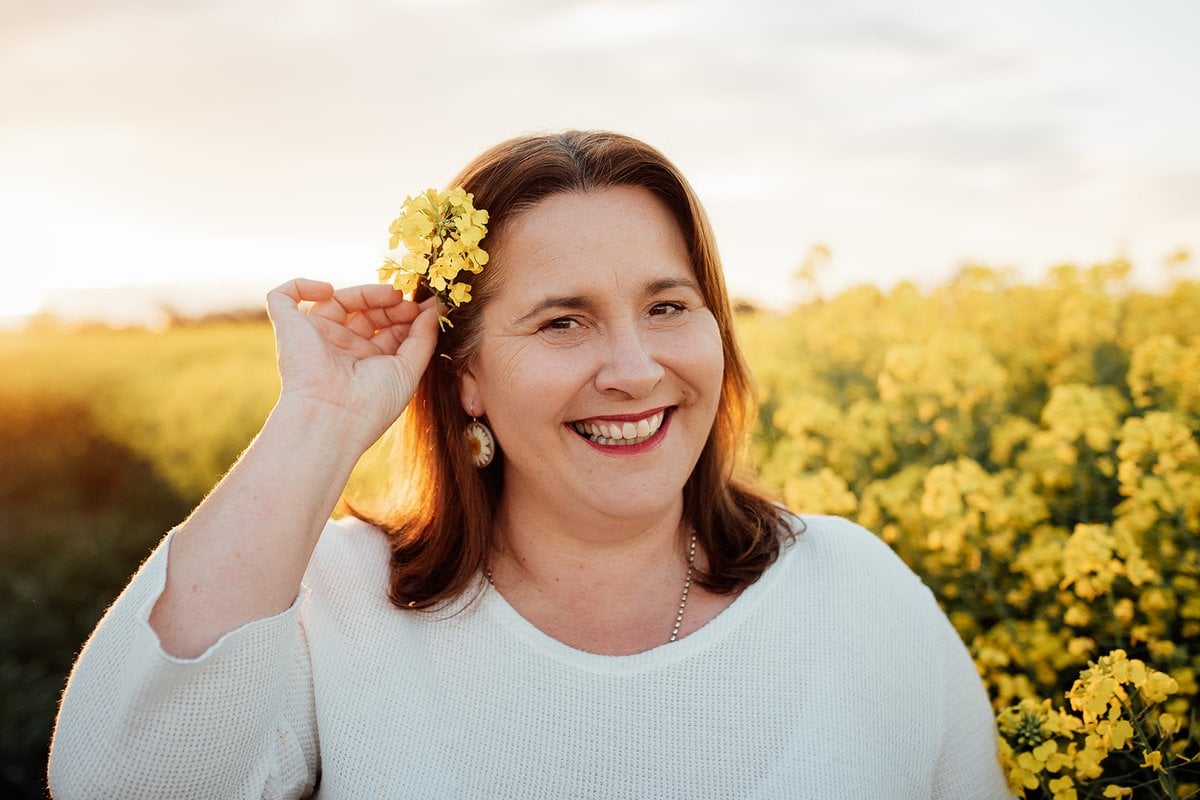 Mamamia's What My Salary Gets Me series asks Australians to record a week in their financial lives. Kind of like a sex diary but with money. So not like a sex diary at all. We still find out the best-kept secrets though. We discover what women are really spending their hard-earned cash on. Nothing is too outrageous or too sacred. This week, a 46-year-old marketing expert and mum of three shares her money diary.
I'm Jenn and I'm a 46-year-old rural Australian advocate, community creator and marketer who just so happens to work out of a home office (now trendy). I live on a farm on the border of NSW and Victoria.  
I'm also a mum to three almost adult children 21,18 and 17, who all live at home. I love them but they are expensive to feed. 
Age: 46
Job: Self-Employed Entrepreneur
Income: $1700 per week (annual salary $92,500 per annum)
Housing: Farmhouse with husband and three grown children.
Watch: A study found the optimal salary for happiness... Post continues after video.
Regular expenses (monthly):
Groceries (oh, if I didn't have to eat or cook!): $2,000
Fuel: $300
School fees: $500
Apps for work: $200
Consultants to my business - (SEO, Bookkeeper etc): $500
VA: $600
Assets: Farm, car, three children and one husband!
Sunday – Day One
Much like other busy households with three kids and two working parents, Sunday is the day where I catch up on everything. My morning is spent doing housework and laundry. Based on the amount of laundry there is, I'm going to assume we have another family that's moved in that I haven't met yet!