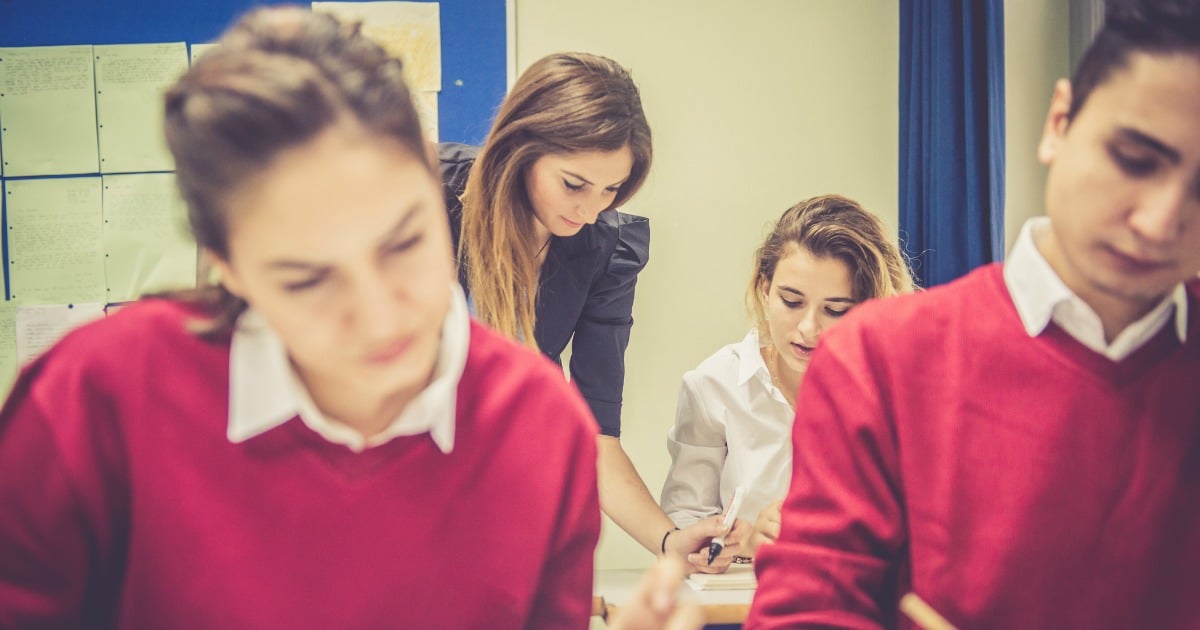 Walking into the high school classroom on my first day, I felt sick with nerves. I tried to look friendly yet also très cool, but unfortunately the expression on my face read more as "I'm holding in a fart".
I probably was holding in a nervous fart. The first day of high school is exciting and nerve-wracking… even when you're the teacher like me.
Yes, teachers feel anxious about the first day back at school, too. That's why we have a special place in our hearts for students in the early years of high school, especially year 7.
Happy, thriving students have a few things in common. They're organised, nurtured and calm. And most magically of all, they return their forms to their teachers. What? A teenager remembering to do something without being asked? Yes, I've seen it with my own eyes!
In my years as a teacher, I noticed that successful high school students were fans of these four techniques.
Put pen to paper, and get organised.
Believe it or not, teenagers need pretty simple tools to succeed in high school: a pen, paper and a year planner. And wow – none of those things have a shiny screen or WiFi.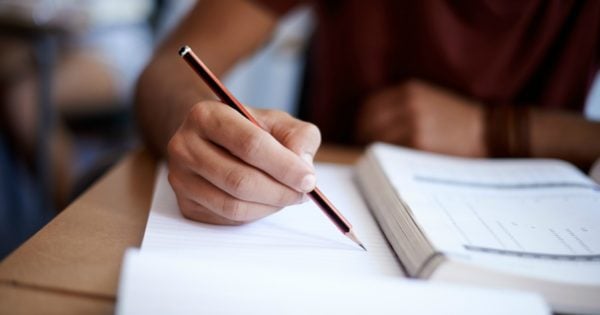 A pen, paper and a year planner is all your child needs. Image: iStock.
My best students were the ones who had a pen and paper in hand on the very first day, and took notes in class. At home, these students would put any assignment or homework due dates straight into their year planner (ideally, a dated diary or a wall planner). With a handful of notes and a clear, easy reminder of dates, being organised becomes a breeze.
If your teenager needs a little extra motivation to put pen to paper, a container stocked with neon sticky notes, vibrant markers and colourful pens will tempt them to write down anything.
Walk them through it – literally.
Before I started high school, I had never caught a bus before. So, to build my confidence before the first day of year 7, my mum took me on a public transport trial run. She walked to the bus stop with me, and we caught a bus to the local shops, where we got off and waited for a second bus. Once we reached the school, she even showed me the safest spot to cross the highway. That day together is still a happy memory for me, over two decades later. (Sidenote: How am I that old?!) Not only did I feel more prepared and independent, my mum also made me feel loved.