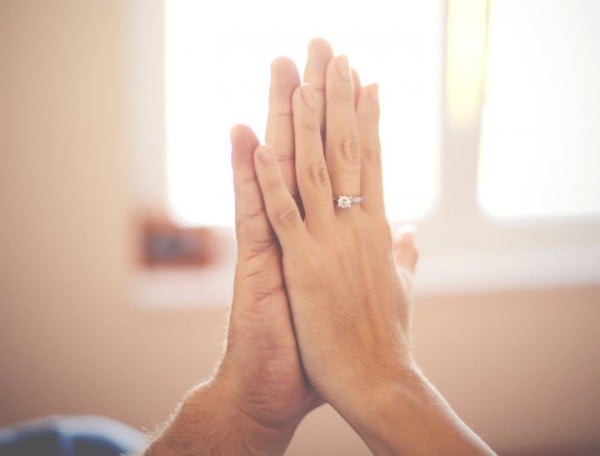 Let's just cut to the chase here.
Getting engaged has nothing to do with the wedding.
Or being in love.
Or spending the rest of your life with someone else.
Or him.
Getting engaged is all about the ring, the story, the planning and everyone in your life wanting a share in the diamond pie.
(Disclaimer: Getting engaged is about spending the rest of your life with someone you love, but it sure doesn't seem that way when it happens.)
Read more: A wedding celebrant dishes his secrets.
So, here are the 13 things that happen when you get engaged.
1. The realisation.
"Shit, I'm getting married." It is not about having second thoughts. It is not about not wanting to get married to the person of your dreams. But you will freak out at the idea.
2. Your left hand will never be safe again.
Everyone will lunge for your left hand to examine the ring.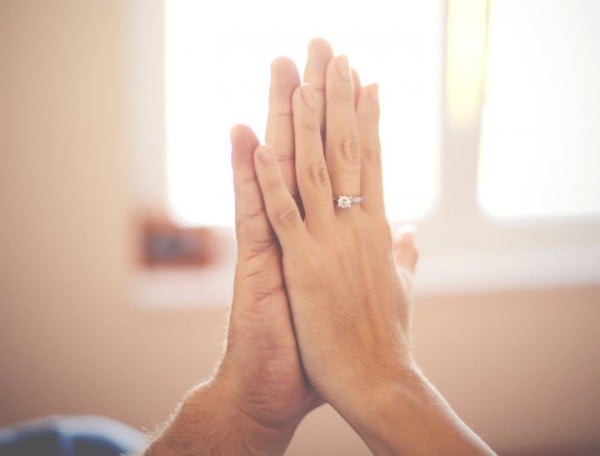 3. You will become a diamond expert.
Not because you've studied diamonds and things like carat, cut and clarity. But because people will ask you things like carat, cut and clarity and when you stare at them blankly they will tell you what they think your ring is. Then the will mentally decide how much it probably cost. In front of you.
Read more: "Why I bought an engagement ring for my husband."
4. You will swear (in your mind) at your fiance.
"Why didn't the bastard tell me he was proposing so I could get a manicure?"
5. You will look at women's left hands.
Before getting engaged, you never even noticed that women had left hands. Now and in the future, you will look at their left hand before anything else. You will also check out their ring and compare them to yours.
TAP on the image below to scroll through the gallery to see the engagement rings everyone wants right now... Post continues after the gallery.