A US woman has made a passionate statement about love after her husband was shamed for his "pathetic" ring choice while at a jewellery store.
Recounting the story on Facebook, Ariel McRae said she was thrilled to be engagement ring shopping with her husband-to-be Quinn when they were met with a rude comment.
The couple had settled on the perfect set that suited their modest budget, picking out two sterling silver, cubic zirconia Pandora rings for US$130 (AUD$175).
However, right as they were about to purchase their rings of choice, a woman came over to help her fellow sales assistant and made a shocking comment.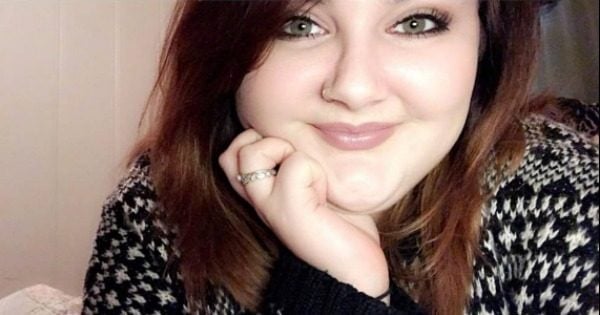 "She said, 'Y'all can you believe that some men get these as engagement rings? How pathetic,'" Ariel shared.
Now, Ariel has confirmed that the store who sold the rings had issued her and her husband with an apology.
"Pandora has reached out to me and offered me their sincerest apologies and I accepted," the 22-year-old told Daily Mail.
She was also asked to reveal the name of the employee who said the comment, but she declined.
"They asked if I would divulge the name and place where I bought the rings and I declined. My intention with this post was never to get anyone fired. If that were my intention, I would have complained while at the store. I believe this post going viral is wake up call enough for her," she said.
In her emotional post, the 22-year-old said she replied to store employee with, "It isn't the ring that matters, it is the love that goes into buying one that is", bought the rings and left.
When she got home the Tennessee woman added some stronger words into her account of the story in a Facebook post that has now been shared and liked more than 47,000 times.
Ariel described what had led up to the moment they purchased the rings and how Quinn felt after hearing the callous comment.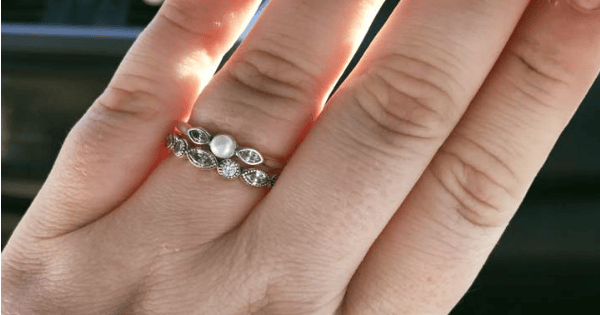 "When she said that I watched my now husband's face fall," she wrote.
"He already felt bad because he couldn't afford the pear-shaped set that so obviously had my heart and covered my Pinterest page.
"He already felt like a failure, asking me again and again 'Are you sure you'll be happy with these? Are you sure this is okay?'
"He was so upset at the idea of not making me happy enough and of me not wanting to marry him because my rings didn't cost enough money or weren't flashy enough."
Ariel said that the cost of the ring meant nothing to her, adding that a 25 cent ring from a "gum ball machine" would do.
"When did our nation fall so far to think the only way a man can truly love a woman is if he buys her $3,000+ jewelry and makes a public decree of his affection with said flashy ring?" she asked.
"Sure they are nice, sure the sentiment is wonderful and I'm not trying to cut down any of your experiences, but when did it come to all that?
"Why do material possessions equate love??"
Ariel said her husband had feared she wouldn't want to marry him because "he couldn't afford a piece of jewelry".
"He was afraid that the love I have for him would pale because he couldn't afford the wedding set I wanted. The world has made it this way and it is so sad."
"But here I am though, Court-House married, $130 ring set, the love of my life by my side and happier than I could ever imagine."
You can read Ariel McRae's full post below.
FROM OUR NETWORK