If you're suffering from Endometriosis or experiencing symptoms, always seek medical advice from your doctor for diagnosis and treatment options.
My mother told me that it was all part of being a woman.
2004 to 2008 were four years of heavy periods, days spent in bed, numerous days of school missed and pain that I couldn't even begin to explain.
Early in 2008 while at home with my sister I was struck down with what could only be described as the worst pain I had ever felt. My insides felt like they were constricted, my back as if it was being stepped on and crushed. I fell to the floor in the foetal position and cried.
My parents rushed me to the hospital where I was pumped with morphine and waited six hours to see a physician.
When one finally saw me I was still doped up on painkillers, was overlooked and told to go home. Three days later an almost mirror attack happened and I ended up back in emergency.
Three hours into my emergency visit and after numerous blood tests, ultra sounds and poking of my abdomen I was placed in a room with a psychiatrist who asked me if the pain I was experiencing was mental and not physical because there was nothing physically wrong with me. "Are you possibly doing it to gain attention from your parents?"
As a 13 year old this was the most distressing thing. Having this pain I couldn't describe, that was being brushed off as attention-seeking behaviour.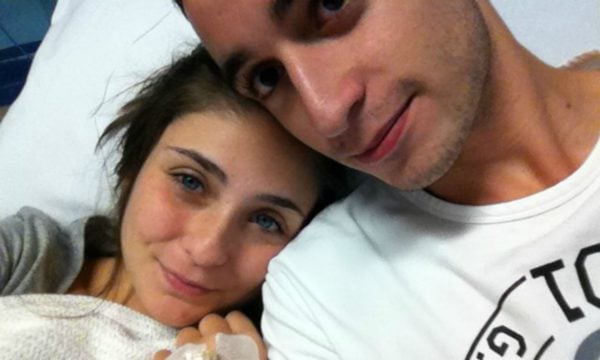 Eight hours into this second emergency visit they came to the conclusion it was my appendix and sent me in for my first laparoscopy to find evidence of that diagnosis and remove it.
Waking up post-procedure my mother explained to me that they had found a large amount of blood in my abdomen that was due to a cyst on my ovaries bursting. I was placed on the pill and to everyone else my problem was solved.