1. Australian Idol alum Paulini says she was "at breaking point" when she bribed a government official for a fake driver's licence last year.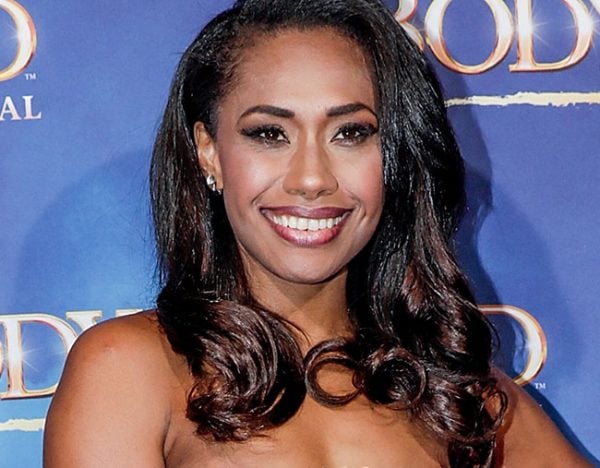 In 2003, it appeared Paulini Curuenavuli was on top of the world: she was a finalist in the very first season of Australian Idol and would go on to have number one hits both as a solo artist and as a part of Australian girl group Young Divas.
But in June 2017, the singer was charged with bribing a corrupt government worker in order to get a fake driver's licence. She was sentenced to a six-month suspended jail term last month.
Now, a letter she wrote to the court during her sentencing, obtained by The Daily Telegraph, reveals the events leading up to the charge and says she has a history with domestic violence and low self-esteem.
"I went though a very traumatic breakup from a tumultuous relationship," the singer, now 35, wrote.
"I am embarrassed to say this was not the first relationship I had been in involving domestic violence and low self-esteem.
"In addition to the breakdown of my relationship, my failed album release had cost me my savings and the relationship with the record label."
Despite a rapid rise to fame, the singer reveals she was at one point virtually homeless, and had to move back in with her parents in Mt Druitt. The singer said the move brought with it a sense of shame, as she had been able to provide for and support her parents her entire working life.
She wrote she was "at breaking point" when she decided to pay a corrupt RMS employee $850 for a fake licence. At the time, she was only a learner driver and had recently had that licence suspended. She said not being able to drive unrestricted "was yet another layer to my lack of self-worth".
"I was at an all-time low in my career where my confidence and finances were equally bleak... I was at rock bottom and couldn't see a way through it," she wrote.
"I was completely overwhelmed and did not feel like a role model to my family or fans.
"In haste I made the extremely foolish decision."
The singer has asked her fans for forgiveness for her error in judgement.
Read the full letter in The Daily Telegraph.
If you or someone you know is in need of help, please call the National Sexual Assault, Domestic and Family Violence Counselling Service on 1800 RESPECT.
If you or someone you know needs help you can call Lifeline on 131 114 or Beyondblue 1300 224 636.
2. "He was supposed to be safe there:" A NSW foster mum has been accused of murdering a 20-month-old boy in her care.
A 40-year-old woman accused of murdering a 20-month-old foster boy has been denied bail in a rural NSW court, AAP reports.
The woman, who can't be named for legal reasons, was refused bail at Dubbo Local Court on Tuesday, a day after she was arrested over the toddler's 2015 death.
NSW Police allege the woman, who has two children of her own, killed the toddler in Neilrex, south of Coonabarabran, in March 2015.
According to The Daily Telegraph, the woman called emergency services in the early hours of March 23, 2015, telling operators that police will "think I bashed the child".
She then detailed the child's injuries, which included reports he had been coughing and not breathing. The toddler was taken to Coolah District Hospital where he was pronounced dead.
At the time, detectives said inquiries suggested the death was "suspicious".
During her bail application hearing, Magistrate Paul Haye said the explanation did "not appear plausible" given the child's injuries. The Daily Telegraph reports the boy had a broken femur and his body was littered with bruises.
The 40-year-old woman was refused bail and is scheduled to reappear in the same court on March 14 via video link.
The child's biological mother - who gave up her child due to an abusive relationship - has expressed relief at her son's foster carer's charge, after she had been begging for answers from the Uniting and the Family and Community­ Services department for almost three years.
"He was supposed to be safe there... not killed," she said.
The Government has now ordered a review into Uniting, which receives $33 million in funding to care for 350 foster children each year.
3. A new study says a popular painkiller may be to blame for reduced fertility in men.
A new study has suggested the use of common painkiller Ibuprofen could have a negative impact on the fertility and sex drive of men, CNN reports.
In a study published this week in the journal Proceedings of the National Academy of Sciences, researchers from the University of Copenhagen found that young men taking as little as six tablets of the common painkiller developed a hormonal condition linked to infertility that typically doesn't begin (if at all) until middle age.
Other side effects of long-term use of the drug included erectile dysfunction, muscle loss, lowered libido and even depression.
During the study, 31 men, aged between 18 and 35, took three tablets twice a day for six weeks. After two weeks, participants began to develop a condition called hypogonadism, which affects the sex hormones regulating the production of testosterone. Once the participants stopped taking Ibuprofen, the symptoms disappeared.
Australian Medical Association New South Wales president Brad Frankum told News Corp the finds warrant "further study".
"There has not been a lot of research on that area before so we don't know for sure ­whether it's specific to Ibuprofen or the whole group of non-steroidal anti-inflammatory drugs," he said.
"It's a very preliminary study that looked at a small number of men, in a very limited time and with a high dose of the drug."
4. AFL legend Mark 'Bomber' Thompson arrested and released without charge in an investigation into drug trafficking.
AFL great Mark Thompson has been arrested and released without charge following an investigation into drug trafficking, according to AAP.
A Port Melbourne property belonging to Thompson was raided by police on Friday and he was arrested on Tuesday.
Thompson, 54, presented himself to police by appointment and was released without charge, pending further inquiries.
Three other people have been charged with drug trafficking following the Port Melbourne raid and another search in Geelong.
They include Thomas Windsor, 28, who was reportedly staying at the property owned by Thompson.
A 31-year-old Lara man and a 22-year-old Mill Park woman were also charged and remanded in custody.
Media reports suggest Windsor and the Lara man, named as Karl Holt, have bikie links in the Geelong area.
The trio were remanded in custody and are due to face court at a later date.
Police said the arrests were part of an ongoing investigation into drug trafficking.
Thompson's decorated AFL career includes winning three premierships playing for Essendon, where he played 202 games.
He coached Geelong to two premierships before returning to the Bombers as an assistant coach.
Thompson was at Essendon when the club's supplements saga came to light in 2013.
He was later fined $30,000 for his role in the program and has since said the saga sapped his passion for the game.
5. North and South Korea have agreed to host rare talks in hopes of quelling tensions between the warring nations.
The two Koreas have taken steps towards reducing tensions during rare talks, as North Korea agreed to send a delegation to next month's Winter Olympics in South Korea, hold talks on reducing tension along their border and re-open a military hotline.
According to AAP, the meeting, the first of its kind in about two years, was arranged after North Korean leader Kim Jong-un pushed for improved ties with South Korea following elevated tensions with the outside world over his expanding nuclear and missile programs.
"I think we took an important first step toward the development of South-North relations," chief South Korean delegate Cho Myoung-gyon said after talks at the border village of Panmunjomue.
Cho's North Korean counterpart, Ri Son Gwon, read a joint statement in which the two Koreas agreed to "actively cooperate" in the Pyeongchang Olympics to "enhance the prestige of the Korean people."
He said North Korea will send a delegation of officials and athletes and South Korea will provide necessary services for the delegation.
"I believe that North Korea's participation in the Pyeongchang Games will provide us with a chance to reduce tension on the Korean Peninsula," said Cho, whose official title is unification minister.
North Korea also agreed to hold military talks with South Korea aimed at reducing animosity along their tense border and to restore a military hotline communication channel, according to Cho and Ri.
All major inter-Korean communication channels had been shut down amid animosity over the North's nuclear program in recent years.
Cho said South Korea also called for talks at an early date on de-nuclearisation of the Korean Peninsula to promote peace. He said the two Koreas would continue high-level talks but didn't say when the next meeting would take place.
An agreement on the North's Olympic participation had been widely expected before the talks began, with the country's delegates expected to demand rewards in return for South Korea's proposal of family reunions, such as a halt to South Korean propaganda broadcasts and a scaling back or halting of military drills with the US.
It wasn't immediately clear whether the North made such a demand.
6. Strikers defeat Melbourne Stars in a dramatic last-ball thriller at Adelaide Oval.
A last-ball free-hit four from Tabatha Saville has lifted the Adelaide Strikers to a thrilling one-wicket triumph over the Melbourne Stars in a WBBL thriller.
Needing four to win off the final delivery to chase down a 133-run target at Adelaide Oval, Saville missed a chest-high full toss from Stars skipper Kristen Beams. It it was correctly called a no-ball and had to be re-bowled as a free hit.
Saville made no mistake, slicing it over backward point for a boundary to secure a miracle victory and steer the Strikers into third position on the table.
The young Fijian, who top-scored with her unbeaten 28, helped to dig the Strikers out of a deep hole created by another teenager, Stars schoolgirl Annabel Sutherland.
The 16-year-old daughter of Cricket Australia chief James Sutherland bagged 4-20 from four overs, triggering a 4-7 collapse by the Strikers who had been cruising at 2-70.
Sutherland snared two massive scalps from her first three balls in Stars colours, enticing Australian international Tahlia McGrath to hole out to Anna Lanning at mid-off.
She than knocked over New Zealand vice-captain Sophie Devine's stumps with a superb in-swinger to give the Stars the edge before Saville's last-ditch heroics.
Earlier, openers Lizelle Lee (52) and Katie Mack (42) laid the foundation for the Stars' steady, if unimposing, 5-132.
Devine snared both openers, finishing with 2-28 from her four overs plus the run-out of Stars vice-captain Erin Osborne to ensure the Strikers wouldn't be chasing anything too formidable.