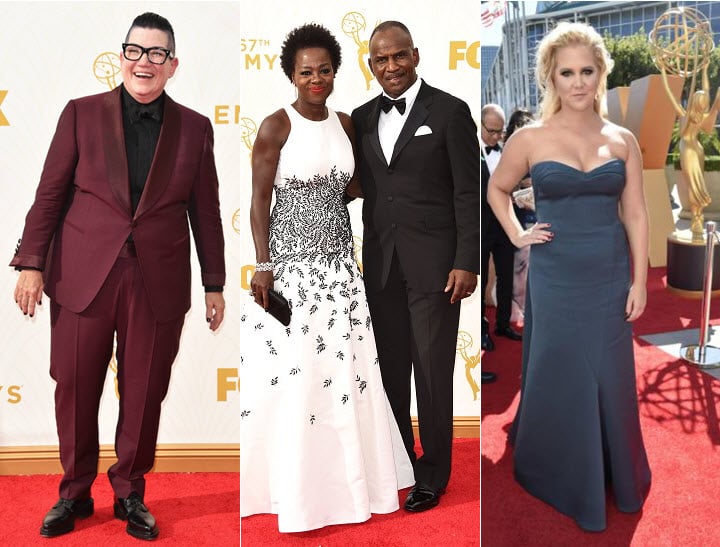 What's that?
DIVERSITY? Hollywood red carpets don't do diversity.
Sorry, of course they do. They do willowy women in two colours: Blonde and brunette.
It's just one of those quirky facts of nature that all the really talented actresses in the world all come in exactly the same size – small.
You know, like this: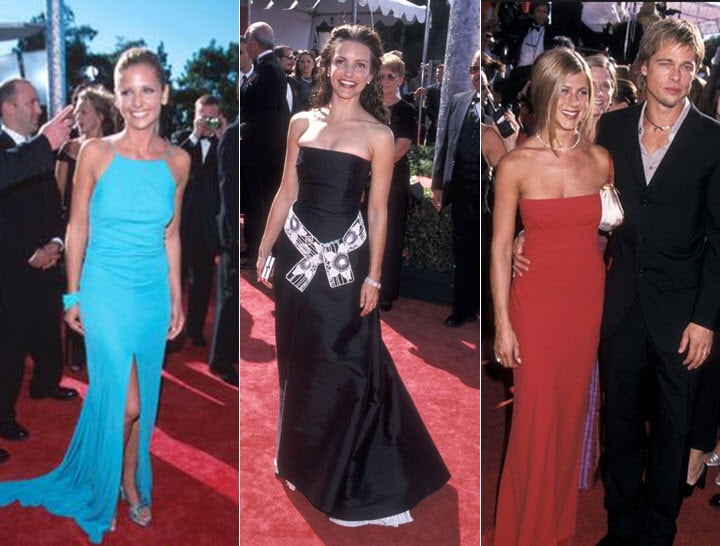 But yesterday, a quiet revolution happened at a Hollywood event. The red carpet looked different. The red carpet actually looked diverse.
The women came in different shapes and sizes. They came in different ethnicities. They weren't all 25.
It felt almost like the real world. If, you know, the real world was populated by people with way better hair and shoes than us.
There's a reason that the Emmys red carpet looks different to the one you're used to seeing at say, the Oscars. Television.
Television is where everything interesting is happening right now.
It's the place where excellent writing is flourishing, it's the place where women are seizing control of their own stories, it's the place where the machine seems less afraid to allow the audience to see themselves in all their varied iterations.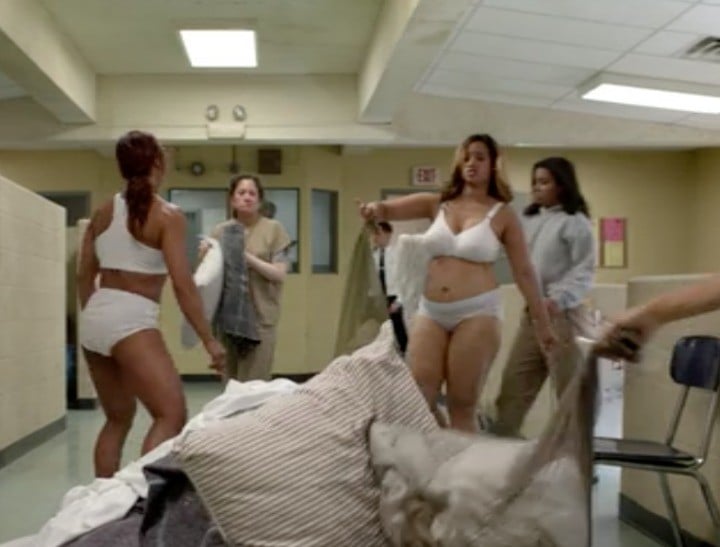 Meanwhile, over at the movie theatre? Next year: Pirates Of The Carribbean 5. 
We'd take binging on VEEP or How to Get Away With Murder any day.
Give us the glorious Connie Britton, the majestic Robin Wright, both of whom would once have been considered much too old to lead shows that dominate lounge rooms every week.
Give us Orange is the New Black, where the cast is racially, sexually, physically, SPIRITUALLY varied (all hail Norma).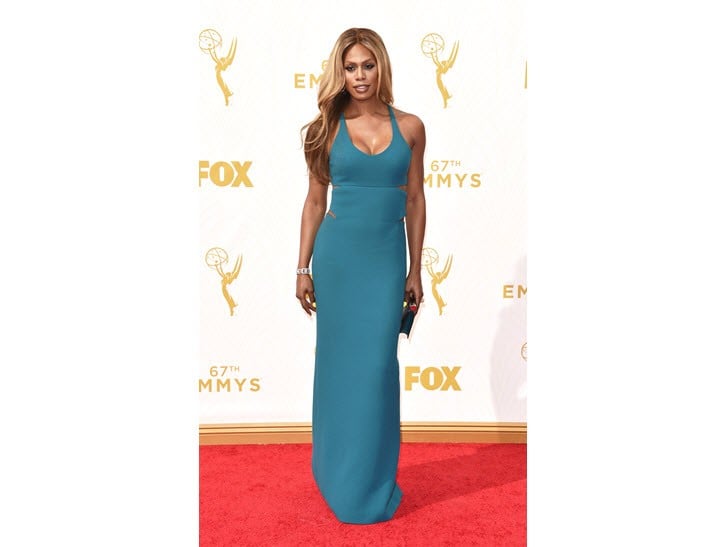 Give us The Walking Dead — because zombies don't discriminate.
TV used to be a drab landscape of homogenous Jennifer Aniston clones, canned laughter and feel-good sitcoms.
Sure, there were bright spots, but TV never used to represent the varied rainbow of humanity that exists, particularly in places where many of these shows were set, such as New York City, the original melting pot.
Youngish, slim, well-groomed Caucasians, like those in How I Met Your Mother, Friends, Ally McBeal, 90210, Dawson's Creek and Felicity were the norm. They'd throw in a character of colour, just to appease, whose story arc would result in their departure after the requisite few episodes.
And so red carpets were dominated by young, slim white women.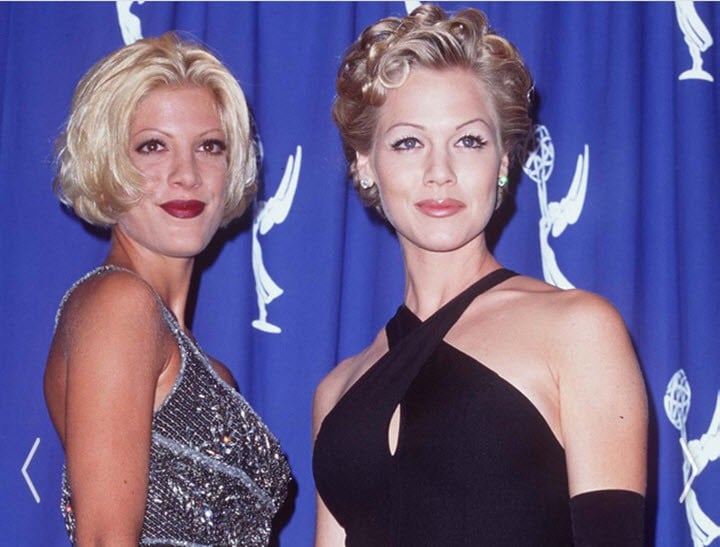 Black women make up only two per cent of the characters on TV in the US — and when the Kerry Washington-led Scandal debuted in 2012, she became the first black woman protagonist on a network drama in almost 40 years, reports the Guardian.
Host Andy Samberg mentioned the inequality for women in television in his opening speech.
"The wage gap between men and women hired in Hollywood is still an issue," he said. "Wait, sorry, I misread that. The age gap between men and women hired in Hollywood is still an issue. Wait, I'm sorry, I misread again. It's both, still both."
It's funny because it's true!
However, yesterday's Emmys ceremony clearly demonstrated that a change is afoot, with female-dominated shows such as Veep, How to Get Away with Murder, Olive Kitteridge and Orange is the New Black all rewarded.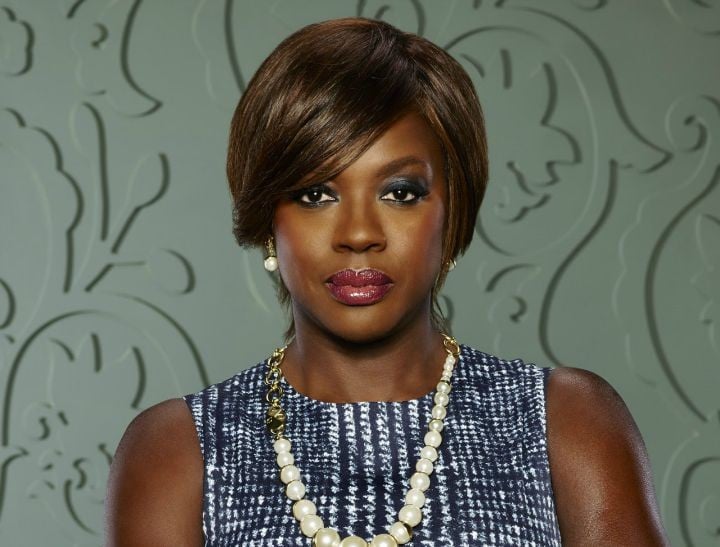 Uzo Aduba and Regina King both picked up awards for their roles in Orange is the New Black and American Crime, respectively, and Transparent won two awards, for director Jill Soloway and star Jeffrey Tambor, for its depiction of the trans community.
Viola Davis became the first black actress to win the award for Best Actress in a Drama — EVER — and she really summed it up.
"Let me tell you something," she said in her emotional speech. "The only thing that separates women of color from anyone else is opportunity. You cannot win an Emmy for roles that are simply not there."
You could say the same for older actresses, disabled actresses, or actresses who don't fit into those exacting red-carpet dimensions. When the roles are created, though, there's an audience for them. A big one. It's all of us, who don't look like (or feel like) 25-year-old Jennifer Aniston.
That these shows are being made and proving critically and commercially successful is hopefully part of an industry-wide shift to inclusivity.
That shift is not yet apparent in the world of movies.
Of the films that were released this Northern Hemisphere summer, there were just 14 films with actors of color in the main roles. There are just four that feature more than one black or Hispanic principal actor.
And according to The Center for the Study of Women in Television and Film only 12 per cent of all clearly identifiable protagonists in films were female in 2014, and only 29 per cent of major character were women.
What kind of characters would you like to see on your TV screen?
Clock the frocks from last night's Emmys red carpet…