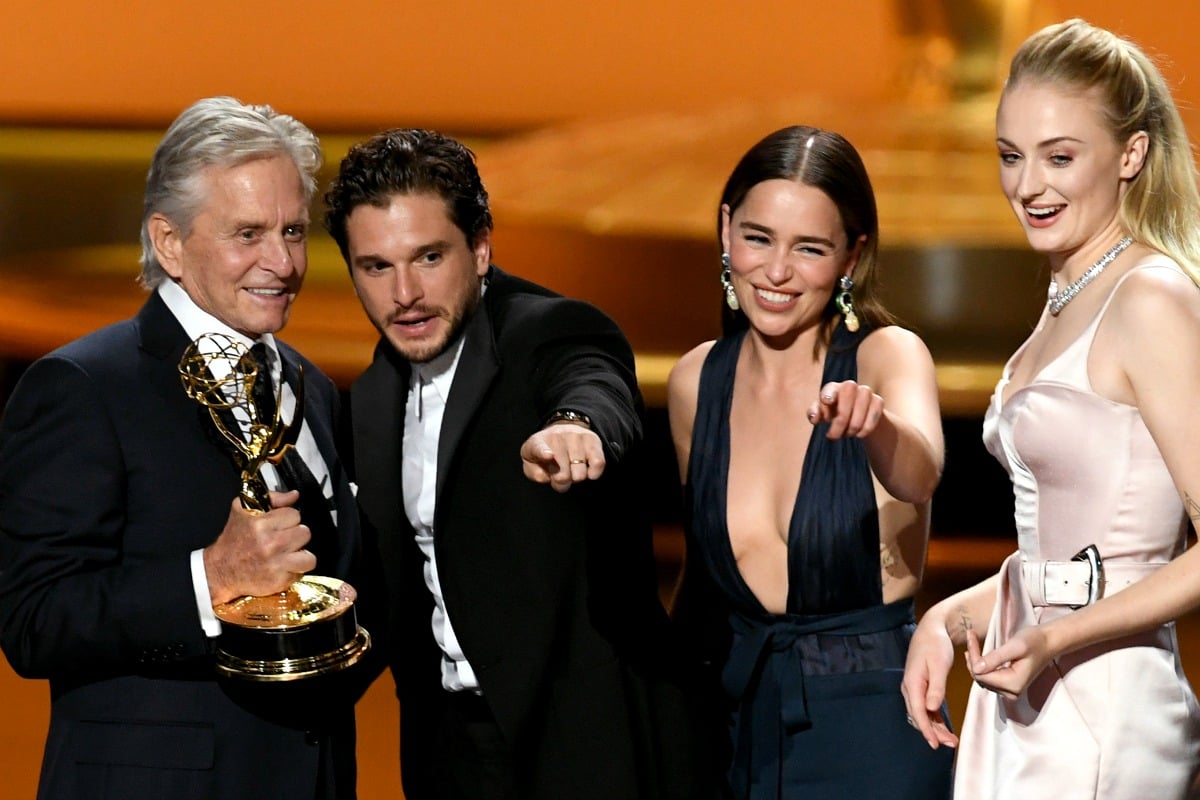 The 2019 Primetime Emmy Awards are done and dusted, meaning our favourite TV stars are now happily slipping their mangled feet out of uncomfortable shoes and hopefully rewarding themselves with a glass of wine and a piping hot cheeseburger.
The thing is, we all know the very best award show moments are not always captured on camera during the main broadcast.
With that in mind, here are all the sweet, funny and downright cringe-worthy moments you missed from the 2019 Emmy Awards.
Jenny McCarthy's dignity was the first casualty of the night after a red carpet encounter with Christina Applegate.
The Masked Singer panelist and notable anti-vaxxer Jenny McCarthy was let loose on the Emmys carpet with a mic in hand for Fox's pre-show coverage, but her interviews were anything but smooth sailing.
Things got awkward when actress Christina Applegate, who was nominated for the hit Netflix series Dead To Me, stopped for an interview and Jenny asked her what it felt like to finalllllyy be nominated as a lead in a TV show.
Which would have been lovely, of course, except for the fact that Christina has been nominated twice already as a leading lady for her comedy series Samantha Who? 
"We don't have to talk about that," Christina said, casting a little bit of shade, before heading onto her next interview.
In an equally unfit-for-TV moment, Jenny also asked Veep actress and Best Actress nominee Julia Louis-Dreyfus to perform her signature Seinfeld Elaine dance for the camera, a request which Julia promptly refused before scuttling quickly away.
If you watch the rest of the red carpet broadcast on other stations, you can see a lot of other celebs seemingly skirting around Jenny McCarthy as they make their way into the ceremony…
I can't fucking breathe #emmys pic.twitter.com/x1MUWFX1M4

— Sara misses her sunshine (@Avelana1989) September 22, 2019
Jameela Jamil was hiding a secret weapon in her purse, in the form of string cheese.
Jameela Jamil is always good for a wacky red carpet story, remember that time she sneakily wore jeans underneath her voluminous couture gown? Well, this time around in her clutch purse she had stowed her phone, her lipstick, and an emergency snack in the form of string cheese.