She skyrocketed to fame as Hermione in the Harry Potter series, but that doesn't mean every film Emma Watson stars in is a guaranteed success.
Her latest film Colonia recently opened at the UK box office… and only three people turned up to see it.
That means the film made a measly $81.60 in one weekend. In other words, not a great result.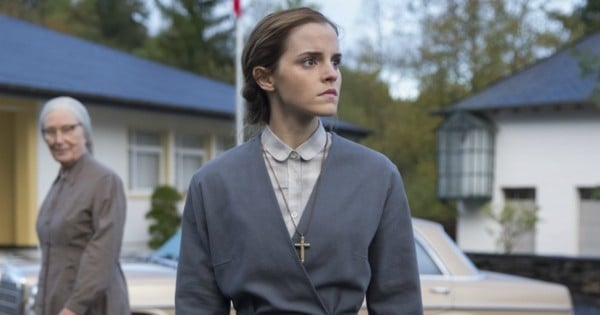 In the 'based on a true story' film set in Pinochet-era Chile, Watson plays a woman who tries to save her husband from cult-like imprisonment.
However, there are a few reasons why nobody turned out to see the film when it opened: namely, that it was released via a streaming service at the same time.
If you had the option of having to get dressed and leave your house to see a movie, or staying in your pyjamas to 'Netflix and Chill' all day, what would you choose?
Watch: Emma Watson accepts the GQ Woman of the Year award in 2014. (Post continues after video.)