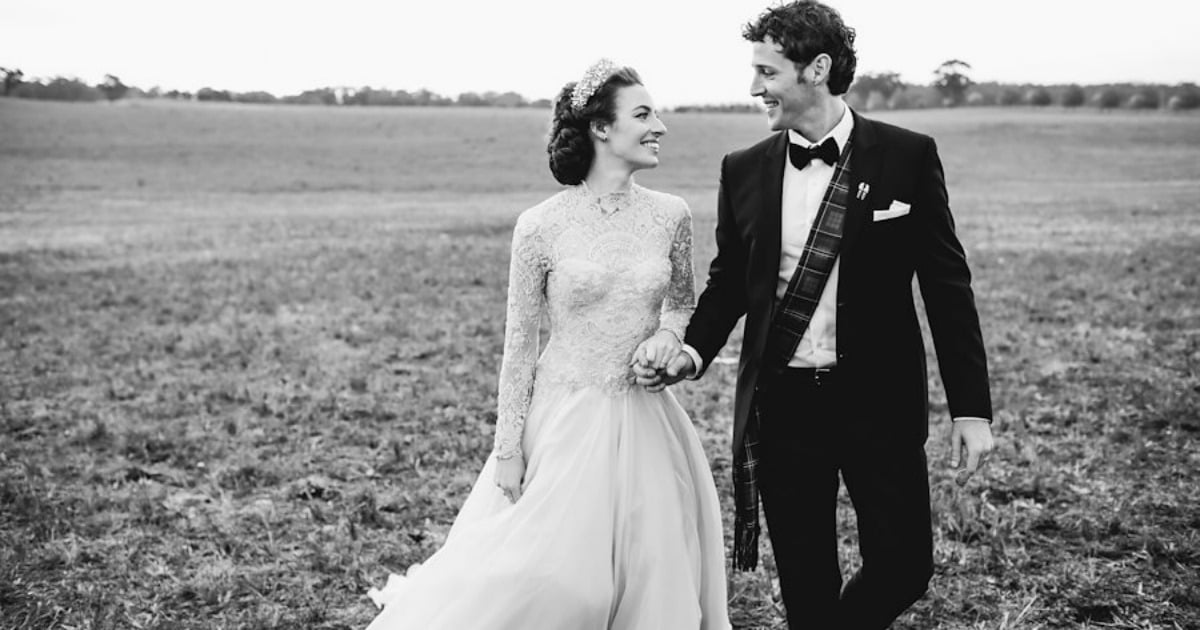 Earlier this month, our two favourite Wiggles got married in front of almost 200 close family and friends – and Australia could not have been more excited.
Yellow Wiggle Emma Watkins, AKA feminist icon and object of affection for toddlers everywhere, married Purple Wiggle Lachy Gillespie, and although they didn't wear skivvy's, it was a very Wiggly affair.
Red Wiggle Simon Pryce was one of Lachy's groomsmen, Blue Wiggle Anthony Field played the bagpipes, and even the cake had a yellow bow made of icing.
Stop it! Image credit: Lara Hotz. 
But we wanted to know more from Emma about her wedding day, what it's like working with her husband, and what's next for The Wiggles.
Was your wedding day everything you expected it to be?
"I don't think so… but that's because I didn't have any expectations, even though we organised it ourselves, I didn't really imagine what it would be like all together!
"At our reception I had imagined a friend of ours playing the piano calmly to introduce our bridal party into the room. And as Lachy and I got closer to the room all we could hear was cheering and clapping, it was so loud. I didn't think it would be so much fun and everyone was singing along to the piano that was also being drowned out by the cheers of the guests."
What was the most special moment of the day?
"Anthony, the Blue Wiggle, wanted to play the bagpipes to lead me into the ceremony, and he practiced every day for 6 months. It was quite a long walk from our bridal cottage at Hopewood House to the ceremony garden and just spending that time trying to relax, walk and listen to the bagpipes was beautiful.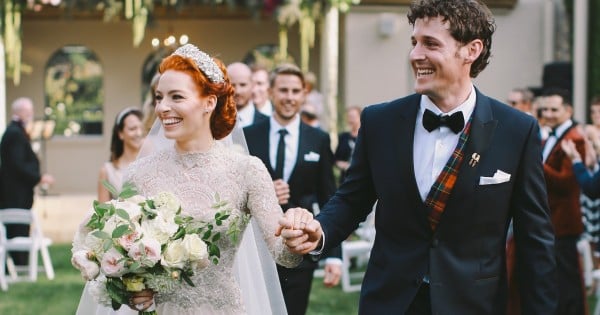 "I was relieved to finally see him..." Image credit: Lara Hotz. 
As soon as I saw all of our family and friends I started crying and then as I saw Lachy for the first time that day I noticed he had been crying too. I was relieved to finally see him and then we just cried together, oh dear. But it was beautiful."