If you needed any more proof that Emma Stone was the most relatable movie star in the world, look no further than her sassy response when asked about her dress on the Golden Globes red carpet.
The 28-year-old La La Land actress was being interviewed by E!'s Ryan Seacrest, when he asked her about her gown.
(Yes, we're still doing that, apparently…)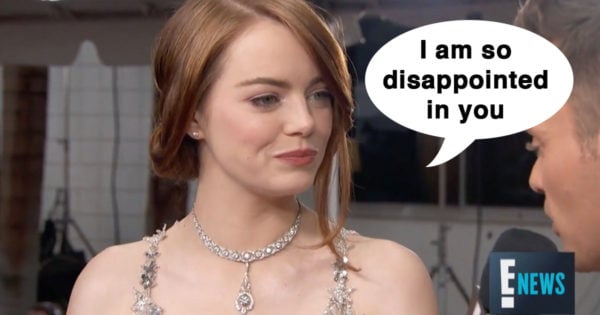 "Tell me about your dress this evening," Seacrest asked.
"Umm...well...it's pink and it has stars on it," Emma cheekily replied, which is a 100 per cent accurate description of what she was wearing.