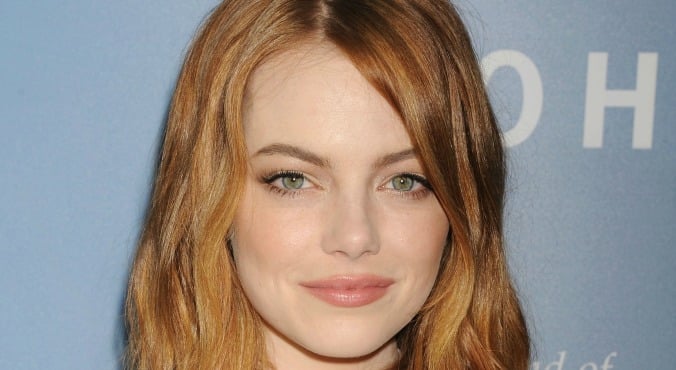 Image via Getty
Emma Stone may be known for her quirky sense of humour and wide green-eyed beaming smile, but the actress has revealed she wasn't always as cool, calm and collected as she appears.
In an interview with the Wall Street Journal, the 26 year-old spoke about the panic attacks and anxiety she experienced from the age of eight.
RELATED: Casey Cahill filmed himself during a panic attack to prove anxiety disorders are real – and serious
"It was really bad," the Aloha star says. "The first time I had a panic attack I was sitting in my friend's house and I thought the house was burning down. I called my mum and she brought me home, and for the next three years it just would not stop."
"I would go to the nurse at lunch most days and just wring my hands," Stone continues.
"I would ask my mum to tell me exactly how the day was going to be, then ask again 30 seconds later. I just needed to know that no-one was going to die and nothing was going to change." (Post continues after gallery.)
Emma Stone's hair: an in-depth study