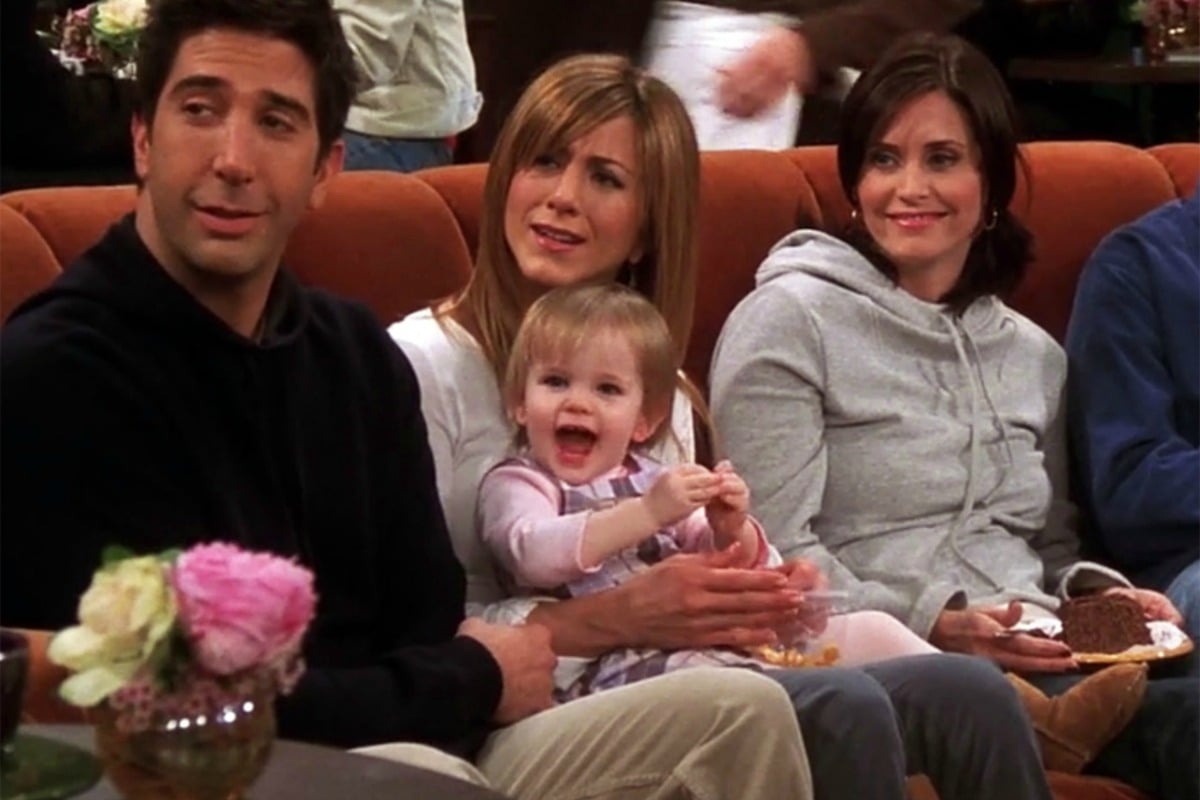 It's been nearly 15 years(!) since the last episode of Friends aired but the love for the show is still strong, even if most viewers are watching old episodes for the billionth time. 
The internet is always full of fans sharing various theories and bloopers and even some of the more problematic storylines. But this time, everyone's talking about baby Emma.
Why? Well, even though our obsession with the show has endured, the inevitable passing of time since the finale has original fans of the show feeling, well, a little old.
Ross and Rachel's baby, Emma, is living proof of how much time has passed. And Twitter user @justlucyslife gave us all pause after pointing out how old Emma from Friends is now:
Ok so I was watching Friends last night and Ross was filming a tape for Emma's 18th birthday and Chandler says the line "Hi Emma. It's 2020. Have you woken up from your nap yet?" And it's just dawned on me that 2020 is NEXT YEAR. Emma would be 18 NEXT YEAR.

— Lucy????????‍????✨ (@justlucyslife) January 7, 2019
In 'The One With The Cake', the gang celebrate Emma's first birthday and film a video for her to watch on her 18th birthday. In 2020.