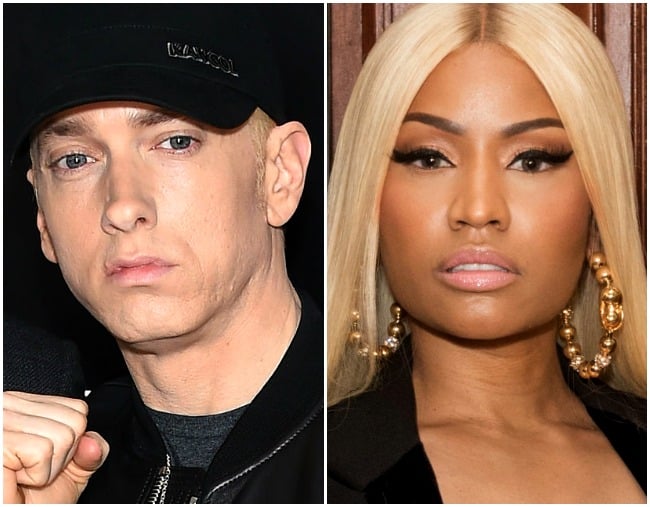 The celebrity rumour mill has been busily grinding away ever since rapper Nicki Minaj hinted in her latest song 'Big Bank,' that she was dating fellow rapper Eminem AKA Slim Shady AKA Marshall Bruce Mathers III.
To be honest, it was less of a hint, and more of a direct statement, with the 35-year-old rapping "Told 'em I met Slim Shady, bagged an Em."
You can't really blame fans for jumping to the conclusions that were clearly laid out for them.
To confuse things even more, Eminem himself then commented on her Instagram video with Minaj's response adding more fuel to the situation.