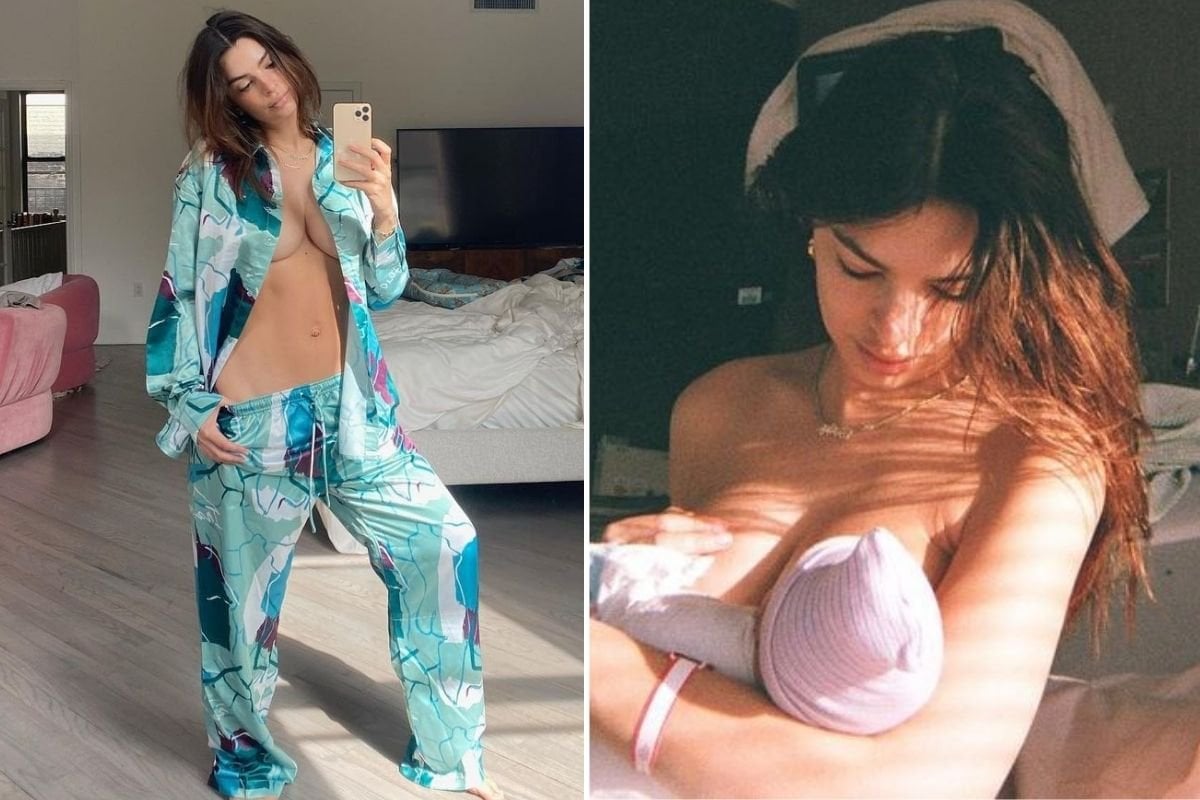 Model and actress Emily Ratajkowski gave birth to her first child, Sylvester Apollo Bear, on March 8, 2021. 
She documented her pregnancy and her child's birth as she has documented her life over the past decade on social media: proudly showing off her body - mostly half or all naked - to her 27 million Instagram followers. 
She's always copped flack for that, but she has never wavered in her M.O. Ever since she first gained mainstream popularity in Robin Thicke's 'Blurred Lines' video in 2013, Ratajkowski has posted pictures of her naked body. It's her job. She's a model. It's how she's made a living. 
So when she uploaded some pyjama shots to her clothing brand's Instagram 12 days post-birth with the buttons undone revealing her stomach, I was not surprised. It's not unusual for Ratajkowski to show us her body and I reject assertions she was "flaunting" or "revealing" her 'post-baby' body. 
She uploaded a picture captioned, "LOUNGE, @emrata in the newest silky pieces online now," and for all we know the photos were taken before she was pregnant. There's no declaration to the contrary.