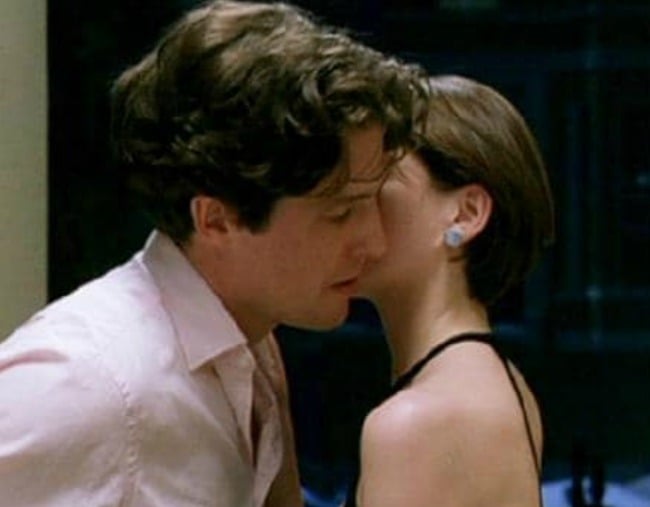 Notting Hill is possibly the most gloriously awkward movie of our time.
It gave us a floppy-haired Hugh Grant saying, "Whoopsie daisy".
It gave us Hugh Grant asking Julia Roberts whether there were any horses… or hounds… in her movie set in outer space ¯\_(ツ)_/¯ .
IT. GAVE. US. SPIKE. GOING. OUTSIDE. IN. HIS. GODDAMN. UNDERWEAR.
But it seems things were even more awkward behind the scenes.
You see, Emily Mortimer had a minor role in the film as the "Perfect Girl". She played the woman Hugh Grant's character, Will Thacker, briefly dated before realising that no one would ever compare to Julia Robert's Anna Scott.
Mortimer recently told PeopleTV, there was a "weird vibe" on the set.
The 46-year-old explained that she turned up on set with hives, due to an allergic reaction to a suit she'd found at an op shop.
"It was a nightmare," she said.
"Every time I got nervous — which you do when you're acting — I got hives and my face [became swollen], well, one side of it you can still see is sort of chipmunk-like."
The actress said the very famous cast didn't make it any easier for her either.
"Everybody was really embarrassed. It was very awkward. It was like, 'who is this girl who's come — she's just got one scene and she's making such a meal of it', and nobody would talk to me. It was weird."
Mortimer went on to star in a bunch of other roles – hive free.
And Spike, well, he kept on being Spike.