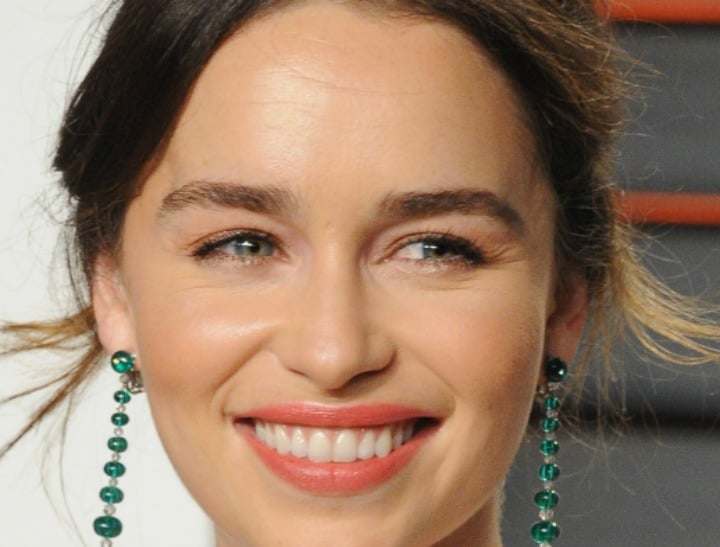 Emilia Clarke has made a household name for herself through her amazing portrayal of Daenerys Targaryen AKA Khaleesi in HBO's series Game of Thrones.
We're seen her character emerge as a strong, determined woman and we have seen her face some truly horrible situations; one of which being the marriage between herself and Khal Drogo which begins with the customary rape of Daenerys after their wedding. 
As an actress, Emilia has put it all on show but interestingly the same has not been asked of the male cast members like Jason Momoa (who plays Khal Drogo)
In the May issue of Glamour magazine, Emilia talks about the differences in male and female nudity on the show. She jokes that while some viewers were left disappointed to have not been given a glimpse of Jason Momoa's goods, she had in fact seen him in the buff. Well kind of. "It was covered by a fluffy pink sock" she says, "showing out would make people feel bad. It's too fabulous".
Joking aside, Emilia progresses in the interview to the more serious idea of consent in the plot lines of Game of Thrones. She says that people seeking answers to why her character needed to go through the customary rape scenes should ask the shows creator George R. R. Martin. "That's on him," she says.