There I was, lying on my back, my arse perfectly clenched as he hovered over me, awaiting my next move.
I slowly raised my pelvis high into the air, the ceiling beckoning my hipbones.
"Good", he said breathily. "Ahhmaazing."
I closed my eyes. Slowly, I lowered my hips to the floor in a sweeping, poetic motion.
"I'm a majestic ballerina' I thought to myself. " I am a graceful, flawless body of perfection."
And that's when I heard it.
A vart.
A vagina fart. A queef. A pouuuf. A rush of air betwixt my legs.
It rang out, reverberating through my leggings, piercing the tranquil air of the pilates studio. I opened my eyes.  I wasn't a graceful ballerina.
My upside down pelvis had sucked all the air out of the room and decided to expel it in one very long, very ungraceful fanny fart.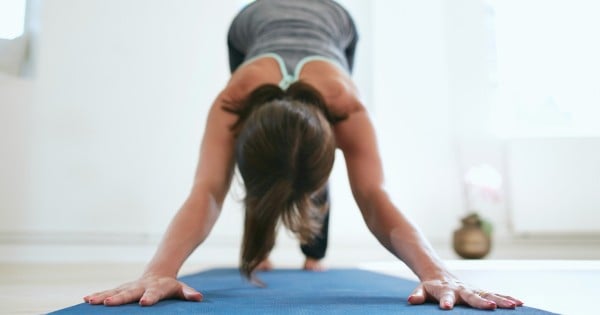 Thankfully, everyone in the class pretended I had stepped on a duck. They all carried on, politely breathing their way through their reformer whats-its and thingy-chair things. But, my gosh, do you think it stopped? IT DIDN'T STOP. It wouldn't stop. My fanny was like a Dyson animal turbo vac, just sucking up the air and queefing it back out with every push and pull, every movement, every thrust.