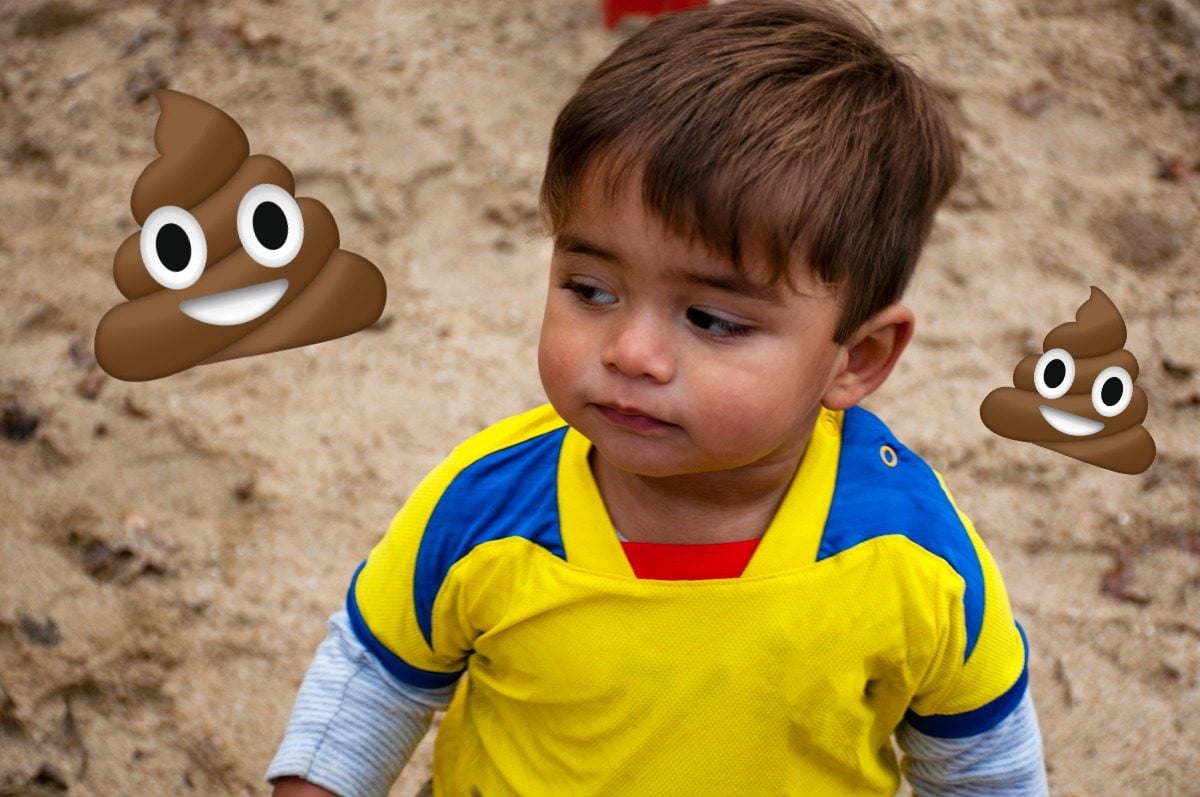 If you're not sharing your kid's poopventures on the internet, how do you even know you're a parent?
Yep, there's a lot of poo-related content out there, but it's because it's as relatable as it is…TMI. Many parents would agree hearing that another parent has suffered the same indignities they have in relation to a child's bodily functions is somehow comforting. 
Which is why we have brought you the best weird-kid-poop stories, to make you feel less alone when things are going… crap. But don't worry – we haven't included the photos *gags*.
Parents of Toddlers: Translated. Post continues after video.
The science lab poo.
I'm a scientist, and one day, I had to check on an experiment while my two-year-old was with me. Of course, that's the time he chose to do a number three. It went all over him, and all the way down into his boots.
I had to strip him completely, and throw everything in the biohazard bin. Thinking I was just popping in for a second, I had left the baby bag in the car… of course.
So, I had to wrap him in laboratory sterile mats to get him home. I would have taken a photo, but I was so angry – at my husband. I thought, "My husband doesn't have to deal with this sort of sh*t at work!" – Erica
The helicopter poo.
We have this amazing helicopter at the local kids' playground. It's huge, and six or seven kids can sit inside it.
One day, my three-and-a-half year old kid was in there with his cousins and some others. Next thing we know, all these kids come running out, screaming that something smells.