We've all experienced more awkward style moments than we'd care to remember. It's just a pity we've got the photos to remind us.
Looking back on my teenage years in particular, I know a few wise words would have helped me steer clear of the horrid hair-dos and the pancake makeup.
We quizzed the Mamamia office for beauty advice we wish we could tell our younger selves – if only we had a time machine.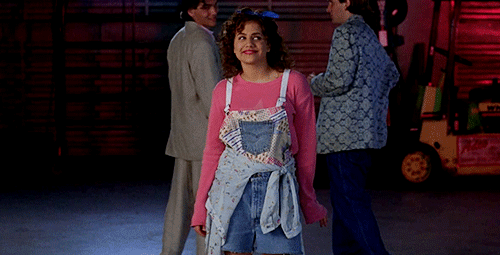 1. Those poor eyebrows.
Oh, the horrors they've been through.
"Don't pluck your eyebrows into oblivion - they take forever to grow back!" - Nicolle
"Shaving between your eyebrows is NEVER a good idea. You will pay the price for years to come." - Sophie (Post continues after gallery.)
Our favourite 90s beauty icons