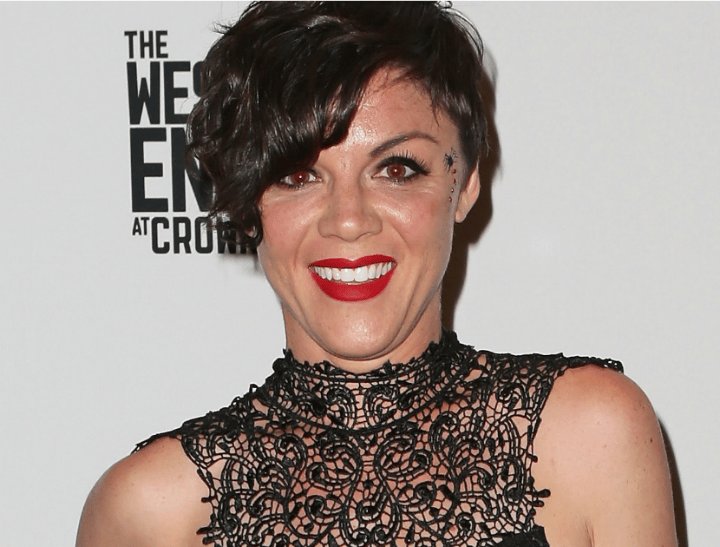 Comedian and all-round lady boss Em Rusciano has no time for haters, particularly the ones who question her ability to parent.
Having gone out TWICE in one week to see Madonna perform live, the TV and radio personality has been the subject of vitriol on social media. Last night the 37-year-old decided to hit back at her haters.
In a fiery Facebook post, Rusciano took aim at the strangers who told her she was a "disgusting whore whose children should be removed", by telling her followers she is "a person first and a mother second."
Watch Em Rusciano 'playing' with her daughter Odette below (post continues after video).
"To the people who seemed very concerned that I had two nights out last week. Particularly the woman on twitter who called me a "disgusting wh*** mother whose children should be removed," Rusciano began.
"I am a person first and a mother second, I believe I'm a better mother because I'm a person first and a mother second. I try to do things that make my heart bigger, that inspire me and that allow me to find tiny holes of light to stand in."
The popular columnist and entertainer took the chance to remind mothers they should not feel ashamed for wanting personal time. From her own experiences, Rusciano wrote she finds comfort in taking breaks from the stresses of motherhood and everyday life.
"I'm prone to sadness, sticky thoughts and anxiety. I've learned over the years that the best way to combat these unfortunate quirks I have, is to make sure that I partake in activities that benefit me, and only me."
"That helps me to grow as a person AWAY from my kids so that when I come back to them I'm a whole human. Not a fractured, broken one wandering around empty and confused.