Em Rusciano identifies with fairytale villains.
The comedian and radio host told The Project panel that she'd always seen a part of herself in the evil queens of storybooks and films.
But it wasn't until she lost a baby to miscarriage in May this year that she saw how true-to-life some origin stories can be.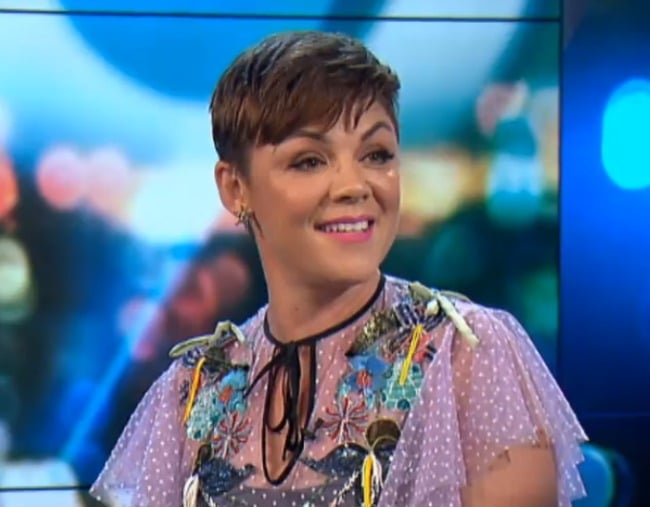 "As a kid growing up I always identified with the evil queens. I thought the princesses were boring and the evil queens or complicated, fabulous and misunderstood. I identified that," Rusciano said.
"I think one catastrophic event can turn a woman evil.
"I had that happen. I lost a baby this year and I can understand how something really dark can force you into that space."
From that darkness, Rusciano has emerged, and now she wants to turn her heartbreaking tragedy into comedy.
"I am going to do stand-up comedy about my miscarriage which sounds strange," she said. "But if you don't laugh, you'll cry and cry and cry. So I hope it makes those who've lost babies feel lighter."
The mum to two girls at home, shared that this month had been particularly awful, as she is approaching the date her her son Ray would have been born.
"I was supposed to be giving birth this time next week. So I'm feeling shithouse," the clearly emotional singer said.
"I am putting one foot in front of the other."
Listen: Prior to her pregnancy loss, Em spoke all about her demons, her foibles, her guts and determination, and mostly, her heart on her sleeve. (Post continues.)

She said presenter Carrie Bickmore had seen her in the days and weeks after her pregnancy loss and thanked her for her support, adding that she's "okay" because of her great support network.
"I cry in the foetal position all the time, but I was doing that before I had the miscarriage," she joked.
"I get up and go to bed at the end of each day and say well done. I'm fine."
Rusciano spoke of her miscarriage earlier this year when she returned to hosting 2DayFM's Em Rusciano Radio Show with Harley Breen after a two-week absence.
She told listeners that her decision to open up then and again on radio was to take control of her story and to speak for those women who'd had a similar experience.
"It's been a time of questioning all that I hold dear, and also a time of realising that one in four pregnancies end this way and when I talked about it publicly, I had upwards of 20,000 women say 'this has happened to me as well', and I think it's something we don't talk about."
"Not because we're ashamed, but it's deeply personal and it happens inside your body so it's like the ultimate betrayal of your body. It's hard not to blame yourself and wonder what you've done wrong."
She thanked all the people who sent their messages of love and support during that time.
"I just wanted to let all the women know I feel you and I see you, and I know the fact that you got through it and you were able to tell me there's a light under the door has really helped me."