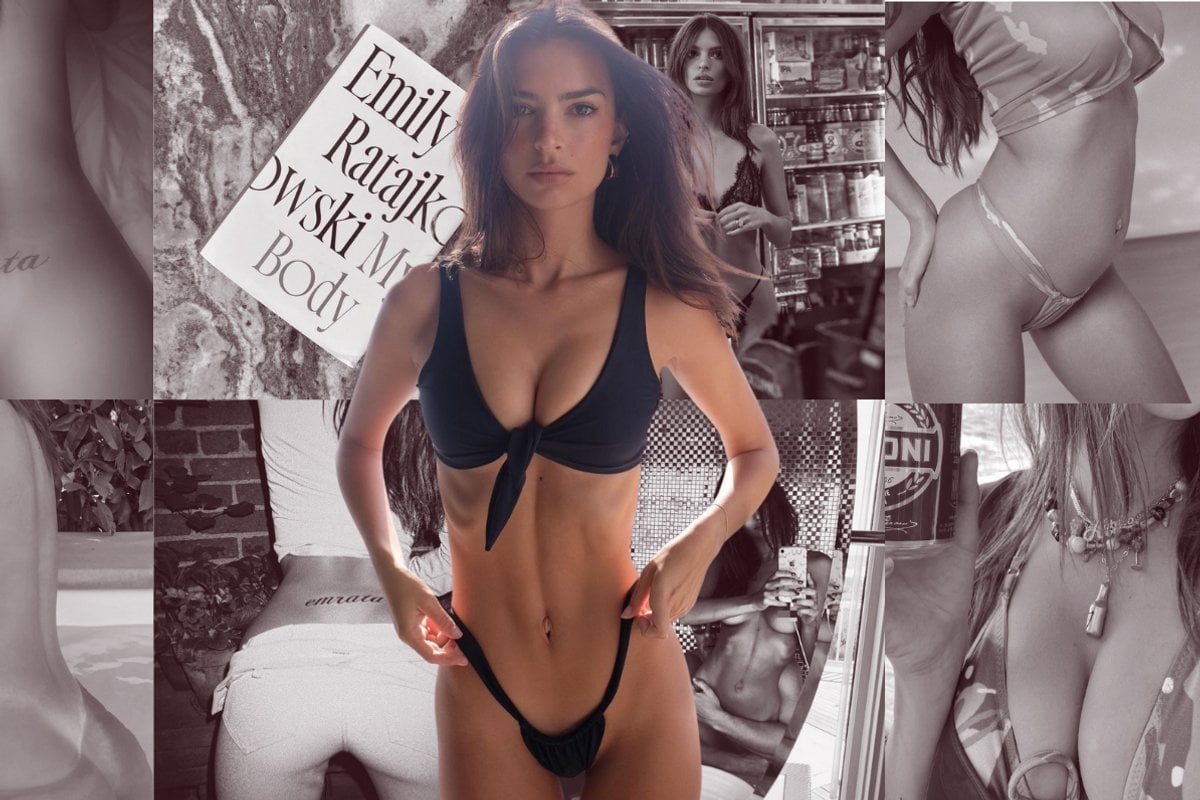 When you reach a certain age as a woman, you risk that any criticism you make of a woman younger than you will be perceived as jealousy. 
This is annoying. Because disproving jealousy is impossible.
However, the good thing about getting older is that you care far less what other people think.
So, here goes. 
I want to talk about the intersection between feminism and hotness.
Because there's recently been a multi-car pile-up at that intersection that kicked off with this post from Celeste Barber about Emily Ratajowski:
Emily Ratajowksi - aka Em Rata -  is the model and actress who appeared semi-naked in the Blurred Lines film clip, became internationally famous, who then railed against what she says is sexist objectification in the modelling industry and who is currently promoting a new memoir about her body called….. My Body.
Em Rata claims that during her modelling career she has twice been sexually assaulted by men while at work.
There is no argument among anyone I know that what happened to Em Rata was appalling. And also, if proven, a crime. Writing about those alleged assaults must have been incredibly hard, but she wanted to do it because they are part of her story and she considers herself an activist and advocate for women.
UNLOCK
Unlimited access to the best content for women