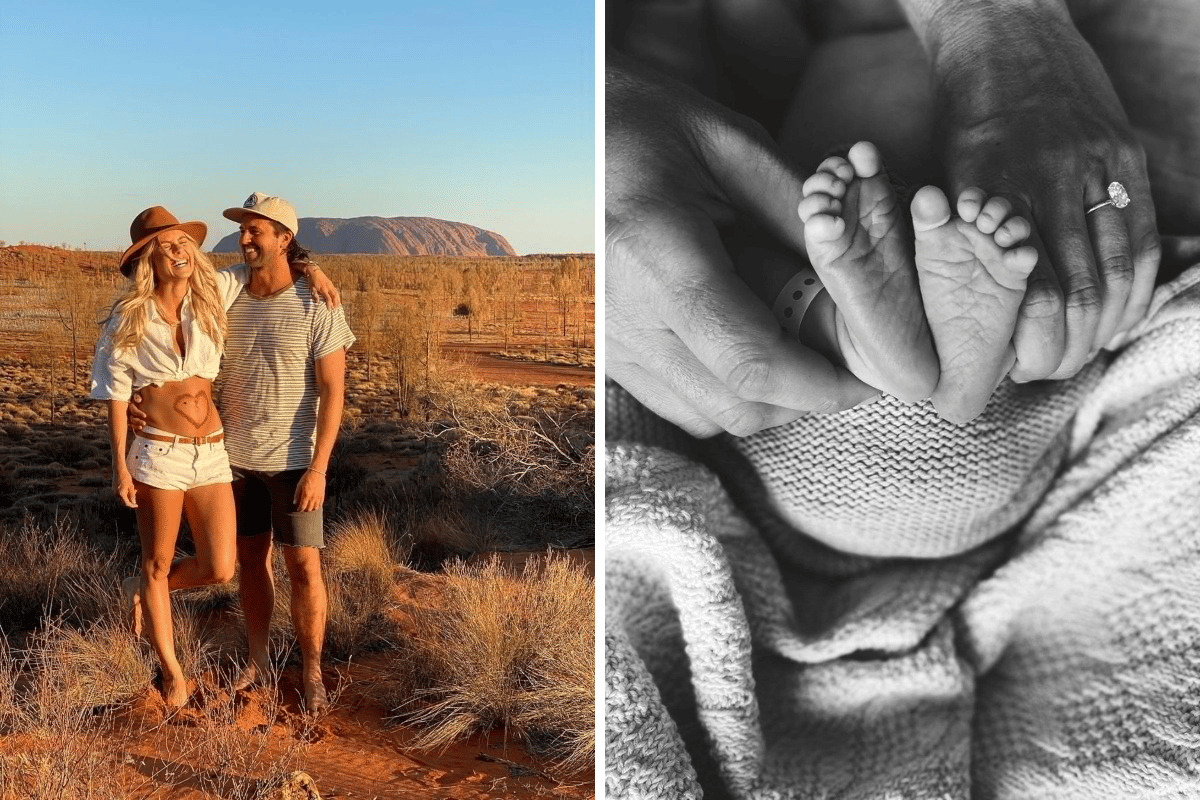 Elyse Knowles and Josh Barker have welcomed their first child together.
The couple, who won The Block together in 2017, shared the exciting news on Instagram on Monday night.
"The next chapter in our lives. The best chapter yet," Elyse wrote on Instagram, alongside a very cute black-and-white photo of their baby's feet.
While they didn't announce the sex of the baby, they did share their child's name, Sunny Barker.
Josh shared an identical post over on his Instagram.
The couple first announced they were expecting a child together back in September last year.