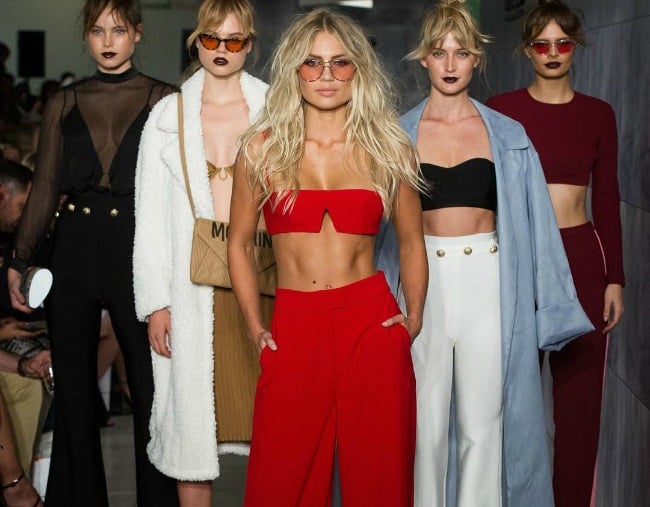 1. Behold: After five years, Elyse Knowles made her return to the catwalk last night.

After five years off the catwalk, Elyse Knowles has made a stellar return to the runway, walking for Myer as part of Virgin Australia Melbourne Fashion Festival.
Knowles, who was recently named an ambassador for the retail giant, told News Corp it was "nerve-wracking" returning to the runway.
"It is a bit nerve-racking but I love being put out of my comfort zone because that's how you grow," she said, telling the news outlet she had been practising her walk in her hallway.
"I've just moved into a new place and the moment and it's a bulldoze material, so the hallway is a bit wonky," she said.
"I've been practising in different shoes, up and down."
2. Olivia Munn bucks dating rumours… again. This time, about Justin Theroux.