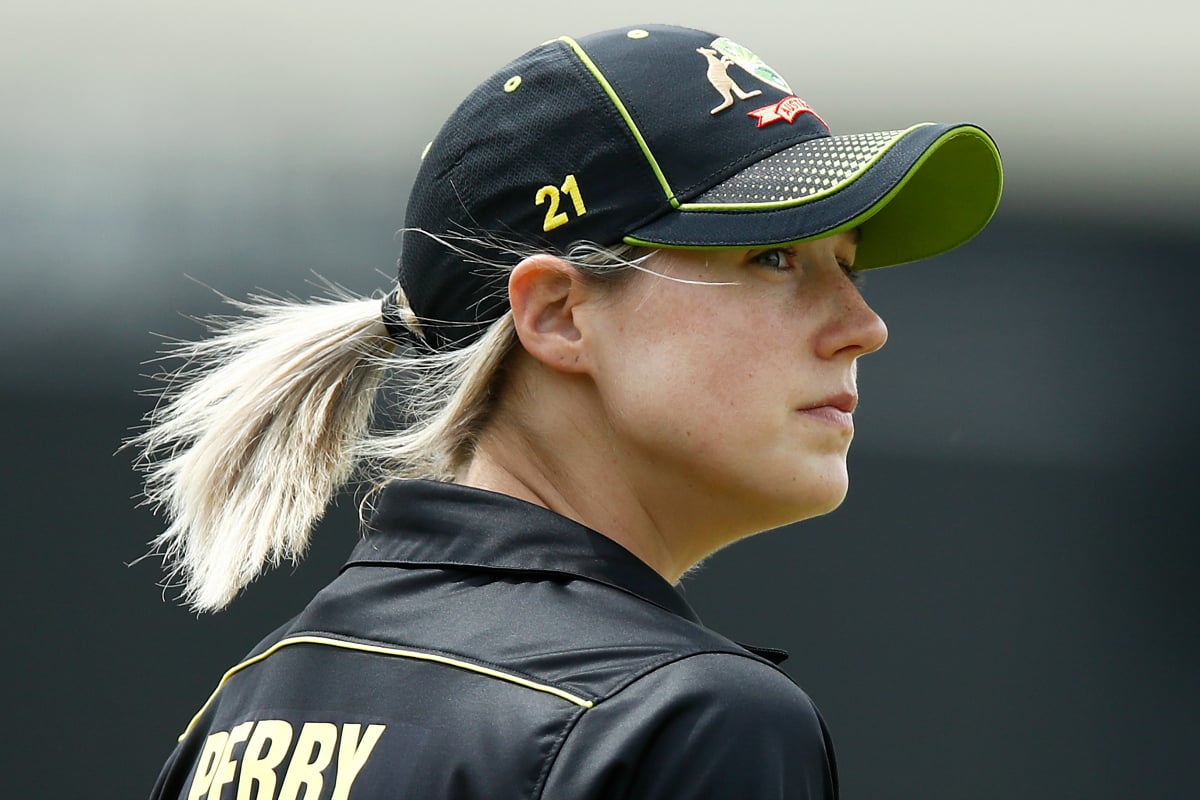 If you ask Ellyse Perry, it's a great time to be a kid in Australia.
She would say that, of course. In a sports scene full of egos and entitlement, the superstar cricketer (and arguably Australia's best athlete) is famously positive.
And she's got good reason to be.
Watch: How you can play your part in history at the Women's T20 World Cup.

In the 13 years since Perry played her first matches for Australia in cricket and soccer at the age of 16, women's sport in this country has seen stunning growth in everything from participation levels to crowd attendance and sponsorship.
"There are no gender confines or stereotypes in sport anymore. I really think that's completely dissipated," the 29-year-old told Mamamia.
"I just think that opportunity and access kids have to whatever sport they want to play these days is absolutely brilliant. All major sporting organisations want as many people involved as possible, and they're certainly going over and above to make sure that their games are inclusive."
During Perry's cricketing career (her sole sporting focus since she put away her soccer boots in 2009), for example, there has been the advent of the Women's T20 Big Bash League. This shorter, family-friendly format introduced the sport to a new legion of fans and made household names of stars like Perry, her Sydney Sixers teammate Alyssa Healy and the Perth Scorchers' Meg Lanning.
Listen: Ellyse chats to Mamamia about her careers in soccer, cricket and… coffee.

Then, in 2017, Cricket Australia and the Australian Cricketers' Association agreed on the largest pay increase in the history of Australian women's sport. The landmark ruling saw female player payments boosted from $7.5 million to $55.2 million.
"It is now a full-time career for a lot of girls," Perry said. "I think the interest that the sport generates and way it's covered in the media is certainly a huge change. And just overall, the visibility is just tenfold what it was."
Of course, performances like hers certainly help.