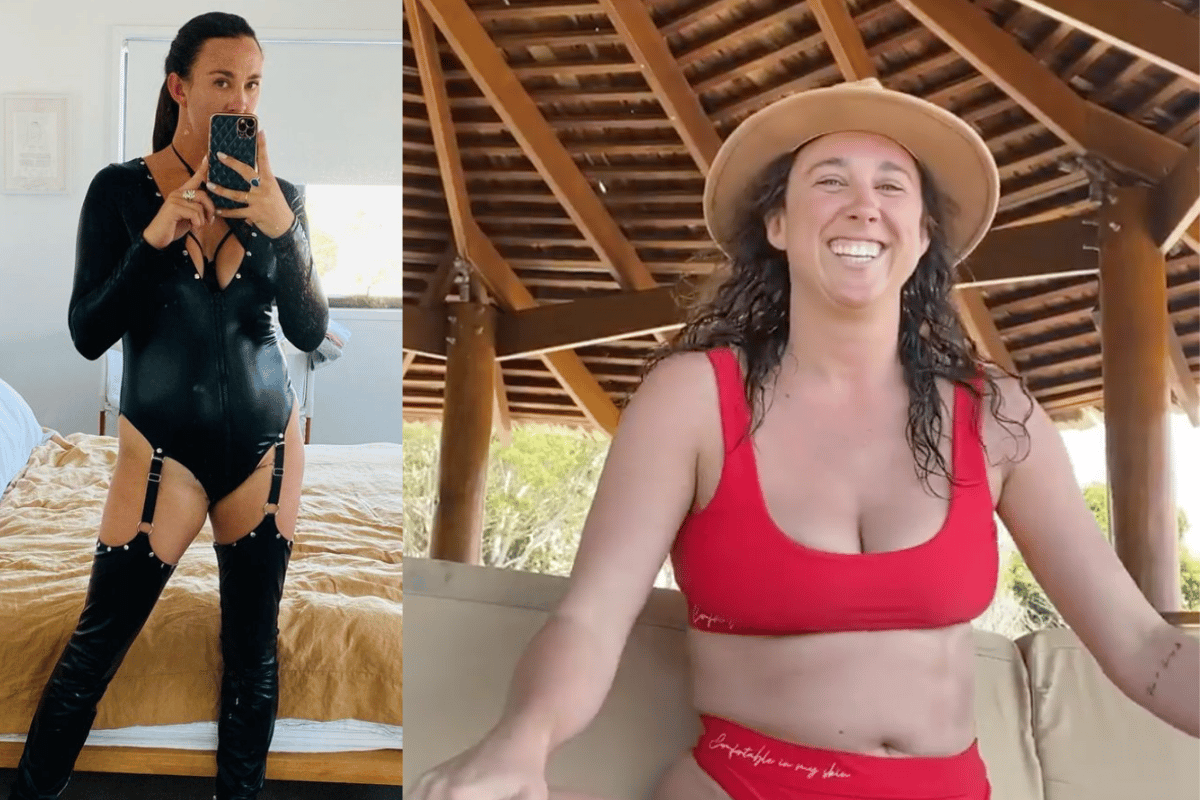 Ellie Sedgwick has seen lots and lots of vulvas. She's had plenty of sex. But discovering how to perfect the most explosive orgasm took time, patience and a lot of determination.
The founder of the movement Comfortable In My Skin, Ellie spoke with Mia Freedman on Mamamia's No Filter podcast about her relationship with her vulva. And she also spoke about the orgasm-achieving trick that sexologists taught her – and why she recommends all people should give it a go.
But a great starting point is of course the humble vibrator.
"I use my vibrator for everything. I've got endometriosis and polycystic ovaries, and so I have very painful periods. So when I'm feeling crap, I run it along everywhere where it hurts. And it just works for me," Ellie said. "I've spoken to doctors, and they're like, if it works for you, then there's nothing saying that you shouldn't do it. I also have haemorrhoids and I use it on that as well. I have one for front and back."
As someone who is "very single" and living on the road by herself at the moment, Ellie said she loves to masturbate regularly. 
For some people, they find that regularly using vibrators to achieve an orgasm on their own hinders them when having sex with another person. But for Ellie, she has experienced the complete opposite. In fact, she's now in the best place possible when it comes to achieving pleasure. 
Watch: How are women having sex? The juiciest results from the Mamamia Sex Survey. Post continues below.
"I'm so turned on in just everyday life. I find pleasure in absolutely everything," she said. "And I just think it's a lot easier to drop into an orgasm, or have a great sex life when you find pleasure in everything, including your vibrator. A lot of people do say it desensitises you."
For Ellie, she says she is quite 'monogamous' with her vibrator. 
"I do think I personally have a great connection with my vibrator. But I don't overuse it. I also love mirror work."
But what is mirror work you may ask? Given Ellie works with lots of sexologists, she has seen them often recommend clients do mirror work – a way for people to reconnect with their body. 
"It was almost something that I had learned to teach. And I think that's why I'm so good at making people feel comfortable is because I do it very much from a perspective of 'hey, this is what helped me'," she explained on No Filter.