In June 2010, a triumphant Ben Butler walked out of the Court of Appeal in London. He was a free man.
Butler, then 30, had spent seven months in prison after being convicted of shaking his six week old daughter, Ellie, so violently that it caused a head injury.
He'd appealed the conviction, stating that his daughter had simply turned white and stopped breathing while he was taking care of her.
Butler was released on bail pending his appeal and after a three year legal battle, the conviction had been quashed: the jury were unable to reject the possibility that Ellie's injuries had another unknown cause.
Upon his release, Butler told the Sutton Guardian: "If it can happen to me, it can happen anyone. It ruined me. I still haven't got over it."
The quashing of his conviction, however, did not automatically overturn the ruling – made immediately after his arrest – that he and his partner, Jennie Gray were unfit to care for Ellie.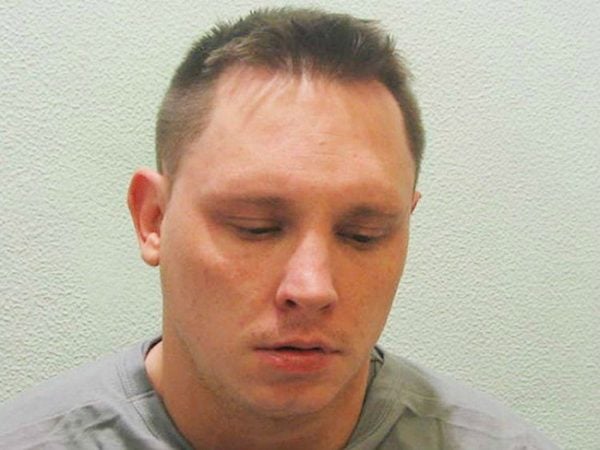 Ben Butler. Image: Metropolitan Police
And so Butler launched a high-profile media campaign in an attempt to regain custody of his daughter. He appeared on popular British TV show This Morning with Gray, to talk about the miscarriage of justice and the hell of his stint in prison, some of which was spent on a pedophile wing.
He told hosts Phillip Schofield and Holly Willoughby: "The nightmare doesn't end. The mistakes that were made we will pay for the rest of our lives, it's the old adage of no smoke without fire from some people."
He went to war with the local authority who had opposed Ellie's return to his care and a High Court hearing was granted.
Butler's campaign was successful. In November 2012, Justice Hogg ruled that Ellie, who had been living with her maternal grandparents Neal and Linda Gray, should be reunited with her parents.
Less than a year later, she was dead.
At 2.45pm on 28 October 2013, paramedics were called to the Butler family home. They found Ellie lying cold and lifeless on her bedroom floor, an upturned stool beside her. She had injuries so catastrophic that later in court they were likened to those one might suffer in a high speed car crash.
She was pronounced dead upon her arrival at hospital.
Butler and Gray told police that Ellie had fallen while bouncing up and down to her favourite Peppa Pig DVD.
But Ellie's injuries were so severe they quickly raised suspicion. Their far-fetched cover story began to unravel.
Butler was charged with murder; and later Gray with perverting the course of justice and child cruelty.
In May 2016, the trial began, and the disturbing truth of that day's events - and Butler's torrid history of violence - emerged.
The court heard that on the day Ellie died, Gray, a graphic designer, had been at work. She received a call from Butler at 12.46pm, immediately gathered her things and left the office.
Although in her initial interviews she'd denied it, in court she admitted that in this call, Ben had told her he thought Ellie was dead.
She had flagged down a taxi, saying: "Can you take me, my child is really ill?"
She arrived home at 1.50pm. It wasn't until an hour later that she and Butler placed a call to emergency services, each of them screaming down the phone as if events had only just began to unfold.
An extract of the call was played to the jury. In it, Gray says, "It's my daughter, she's not breathing."
Then Butler grabs the phone, swearing at the operator and saying Ellie has "fallen down".
Butler told the court he'd found his daughter dead and had been in shock, needing to lie down. Gray said that they had delayed calling an ambulance because they were scared Butler would be blamed due to his previous conviction.
"The reason I lied in the first place was because I knew they were going to do what they did to us before," she told the court. "I didn't lie to cover up a murder. That's disgraceful."
But the truth was, that was exactly what she had done. The couple had spent an hour concocting an elaborate plan.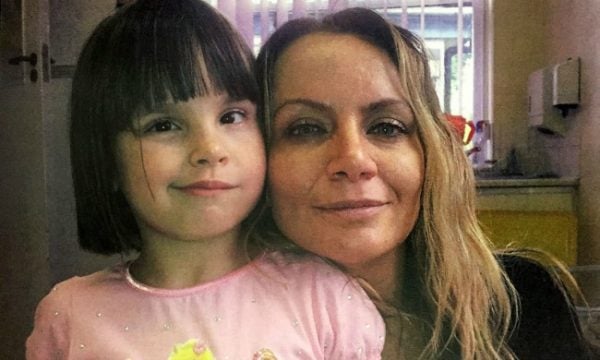 Jennie Gray with daughter Ellie.
The couple put their clothes in the wash and threw away Gray's diary in which she wrote about her abusive relationship with Butler and the "toxic" atmosphere in their home.
Gray went out and bought a cake, even portioning it up and then texted her employer to say she had gone home because she was too sick to work. Meanwhile, Butler took the family's Jack Russell for a walk, smiling and saying hello to neighbours. His alibi.
After his arrest that evening, Butler had maintained that Ellie had fallen off a stool while playing.
But Forensic Consultant Dr Cary told the jury that her injuries were consistent with being thrown against a wall or the ground or struck with a heavy blunt weapon. A paramedic had described the back of her head as "a boggy mess".
Her post mortem revealed she had also suffered a broken shoulder weeks before her murder, which had been left untreated.
Texts between Butler and Gray were read out, painting a picture of the household that was starkly different from the happy family home they tried to portray.
In the messages, he called her a "fat loser" and an "ugly whore". He also complained about Ellie's behaviour and about having to look after her while Gray was at work.
Ben Butler was found guilty of Ellie's murder. Sentencing him to life, Mr Justice Wilkie, said: "You murdered her in a brutal assault prompted by your evil temper.
"You struck her head so hard against a flat surface or hit her so hard on the head with a blunt implement that, whether you hit her once or more than once, you inflicted catastrophic skull and brain injuries from which she quickly died.
"All of this took some two hours during all of which you left your dead daughter lying unattended on her bedroom floor like a carefully placed prop in a stage scene.
"You are a self-absorbed, ill-tempered, violent and domineering man who, I am satisfied, regarded your children and your partner as trophies having no role other than to fit in with your infantile and sentimentalised fantasy of family life with you as the patriarch whose every whim was to be responded to appropriately."
After the verdict it was revealed that he had a lengthy history of violence, with previous convictions for burglary and assaulting his ex girlfriend, Hannah Hillman. He had been violent and abusive to Gray throughout their relationship.
When interviewed, Hillman would describe him as "pure evil". She told the Daily Mail that he had "kicked her like a football" and that she had been attacked at least 100 times during their relationship.
Jennie Gray had already pleaded guilty to perverting the course of justice, after admitting they waited to call emergency services. She was sentenced to 42 months in prison.
As the verdict was delivered, Butler erupted and had to be dragged from the dock as he yelled that he was: "One hundred per cent innocent."
After the trial, Neal Gray, who had cared for Ellie since she was 10 weeks old, spoke to the Guardian about his devastation.
"The day Ellie was taken away from us and returned to her parents was like a bereavement for Lin and me. Now that Ellie is dead that bereavement continues every single day. She was our shining light. The devastation is complete and utter and life will never be the same again," he said. "Ellie was a beautiful, bubbly, intelligent and cheeky child. She was failed by the system and we were failed by it too."
On that, when Ellie had been returned to Butler and Gray, Neal was at the hearing. He had turned to Justice Hogg and he had given her a warning.
He said: "You are going to have blood on your hands."
It is a tragedy of the highest order that he was proved to be right.