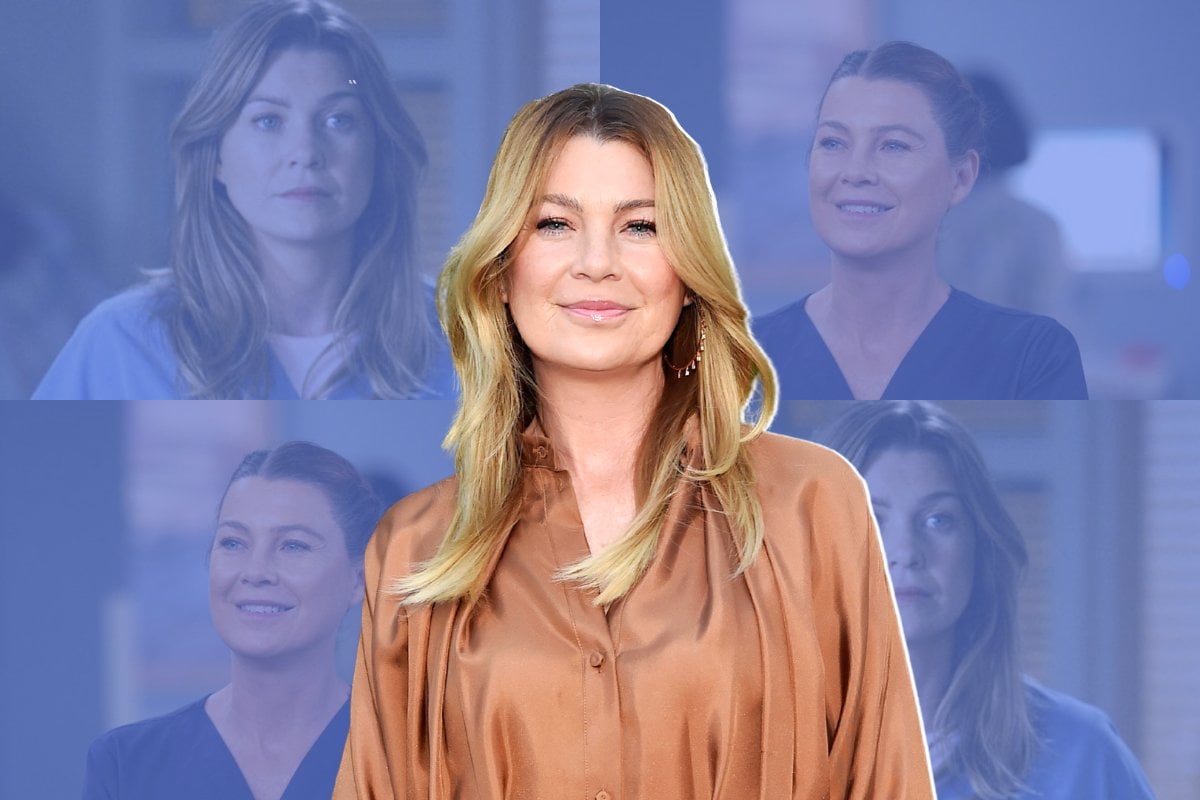 If you sign on to play a character with the name 'Grey', in a series called Grey's Anatomy, it shouldn't surprise you if the production team really, really don't want you to leave.
Ellen Pompeo, who has starred as Dr Meredith Grey for more than 16 years (!!!), is one of TV's best-paid actors. The last time she publically discussed her salary in 2018, she was making US$20 million a year. That is about $575,000 per episode, plus a signing bonus worth millions and backend compensation worth an additional US$6-7m. 
HECK.
There's money in emotionally destroying viewers every episode.
Watch: Meredith and Derek reunite on Grey's Anatomy. Post continues below video.
As well as starring, Pompeo is also an executive producer on the show and wields significant respect and power on the set. I mean... she literally told off Denzel Washington when he was directing her. 
"He was like, 'I'm the director. Don't you tell him what to do.' And I was like, 'Listen, motherf*****, this is my show," she recalled on her podcast in 2021. "This is my set. Who are you telling?' Like, 'You barely know where the bathroom is.' And I have the utmost respect for him as an actor, as a director, as everything, but like, yo, we went at it one day."
Read more: Denzel Washington's on-set fight, and all the other Grey's Anatomy behind-the-scenes drama in one place.
So, yeah. It's hard to imagine Grey's without the Grey, both on and behind-the-scenes. The way in which Pompeo and her character are so deeply woven into the series is admirable. It's rare to see success of this magnitude. But it also makes things... awkward.
Because Pompeo seems desperate for an escape route. 
She has been fielding questions about leaving the show for years. But as time - and storylines - went on, her responses have become less 'absolutely not' and more... 'get me off this ride'.
The first major sign came in 2020, when Pompeo hinted that season 17 of Grey's Anatomy "very well could" be its last.
Spoiler alert: It was not.