It's a sad day for fans of this wonderful wedding singer.
Ellen Albertini Dow was the grandma who rapped "Rappers Delight" in The Wedding Singer — aka a unique sensation who blew our minds with her fast-rhyming skills.
Sadly, she passed away on Monday at the age of 101.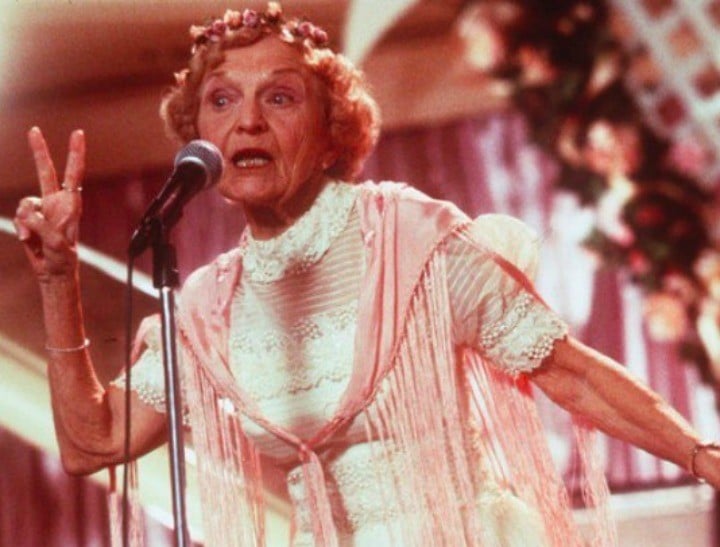 You may remember Ellen from her other roles in New Girl, Wedding Crashers, Road Trip, and Patch Adams.
She studied theatre at Cornell University, graduating in 1935, but didn't start acting until almost 40 years later. And what a talent she was.
Her agent confirmed her death to Deadline, but released no information on the cause.
Rest in peace, Ellen Albertini Dow.