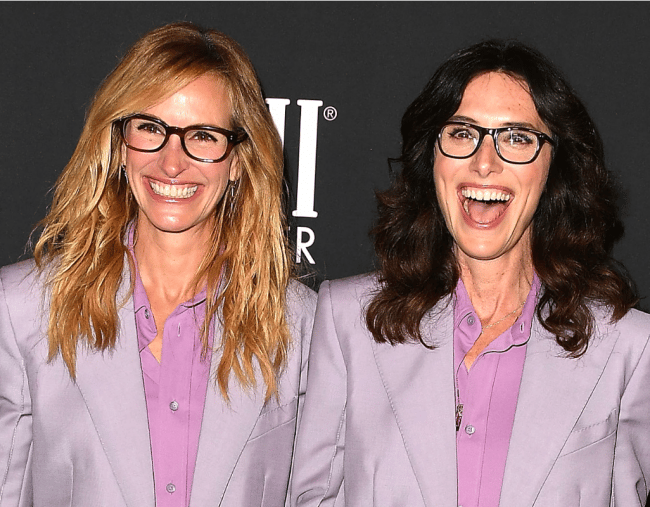 Since the dawn of time, the worst thing could ever happen to a woman has been rocking up to an event in the same outfit as another woman.
In cavemen times, while the men were busy throwing spears, making fire and evading dinosaurs, the women presumably risked their lives making sure they weren't wearing the same configuration of leaves as each other.
And if they did, it was – and in some people's eyes – still is the ultimate fashion faux pas.
Why? Because if two women are wearing the same outfit, one simply must always look better than the other. Not different or equally lovely, but better or more beautiful.
Only thing is, us women have never consented to this. For some reason, we all just went along with this silly rule because the powers that be *cough* the patriarchy made it so.
But at Tuesday night's 2018 InStyle awards, the unthinkable happened.
Two women wore the exact same outfit, from head to toe… on purpose.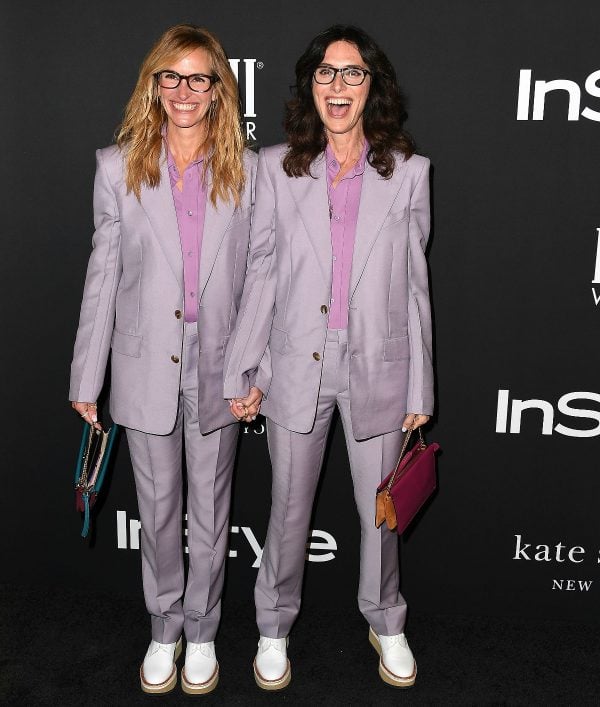 Standing hand in hand, actress Julia Roberts and celebrity stylist Elizabeth Stewart posed for photos on the red carpet in glorious matching lavender Givenchy suits.
Same shoes, same shirt, same bag (in contrasting colours), same glasses and same 'f*ck off' smiles on their faces.