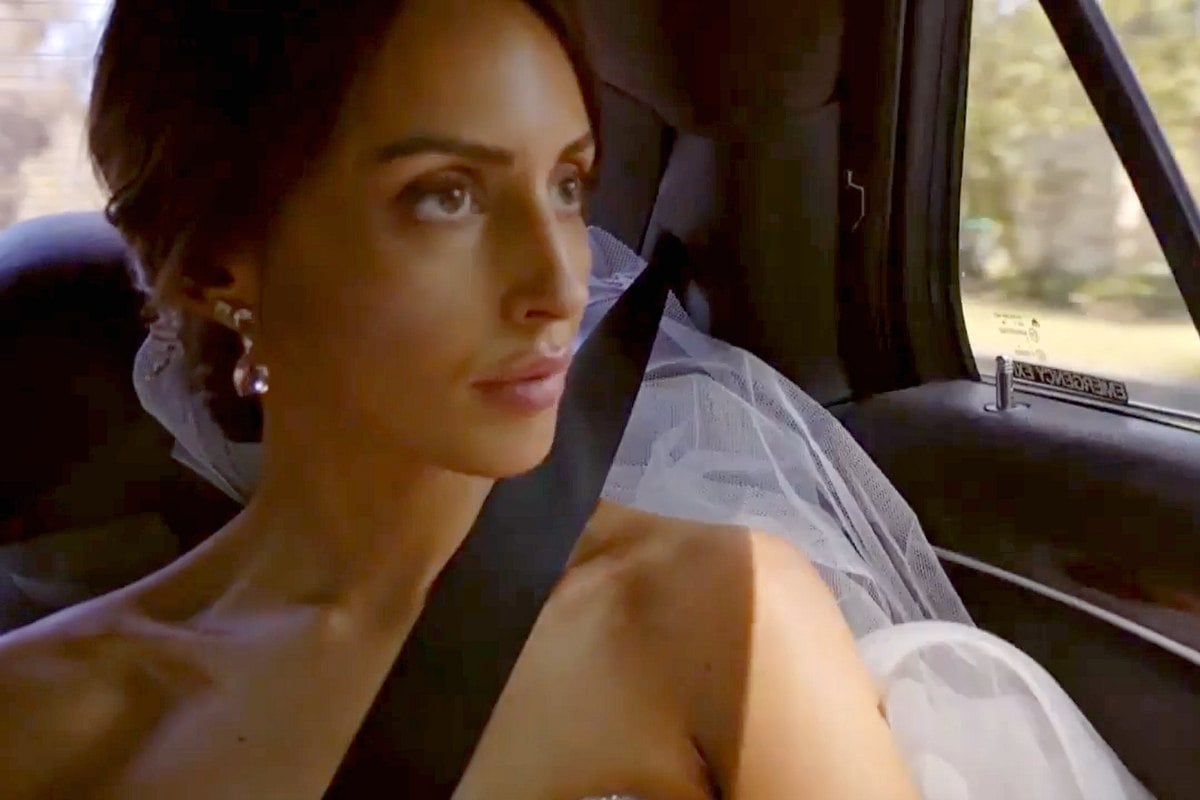 To catch up on all the MAFS 2020 recaps and gossip, check out The Twins recaps and visit our MAFS hub page. And sign up for our Recaps newsletter to get them straight into your inbox. 
The couples we've been watching for the past four weeks are slowly disintegrating and we need some fresh blood, please.
To date, three couples have left the experiment, Con-ethan is crumbling and we can't even begin to articulate how we feel about Michael and Stacey.
But the producers have a solution. They've decided to cut their losses and are re-directing their energy into two new couples.
Lizzie Sobinoff is back and this time she's partnered with 'gentle giant' and personal trainer, Sebastian. We're not getting our hopes up but… things are looking good.
MAFS Experts: UNCUT | Episode 1. So this is how the experts make the matches. Post continues below.
Next on the wedding roster is former LA-based dancer KC and creative, country wedding singer, Drew. KC is looking for someone authentic, down-to-earth, artsy and how do we put this sensitively… with a killer bod. Credit to the experts, Drew matches the brief.
The weddings were uncharacteristically chill and romantic, with both couples appearing to get along with each other. Weird, we know.
Here's how Australia reacted.
The experts may actually get it right for once and redeem themselves with this match for Lizzie #MAFS #mafsau

— Apolo (@PK_APOSTOLI) March 2, 2020