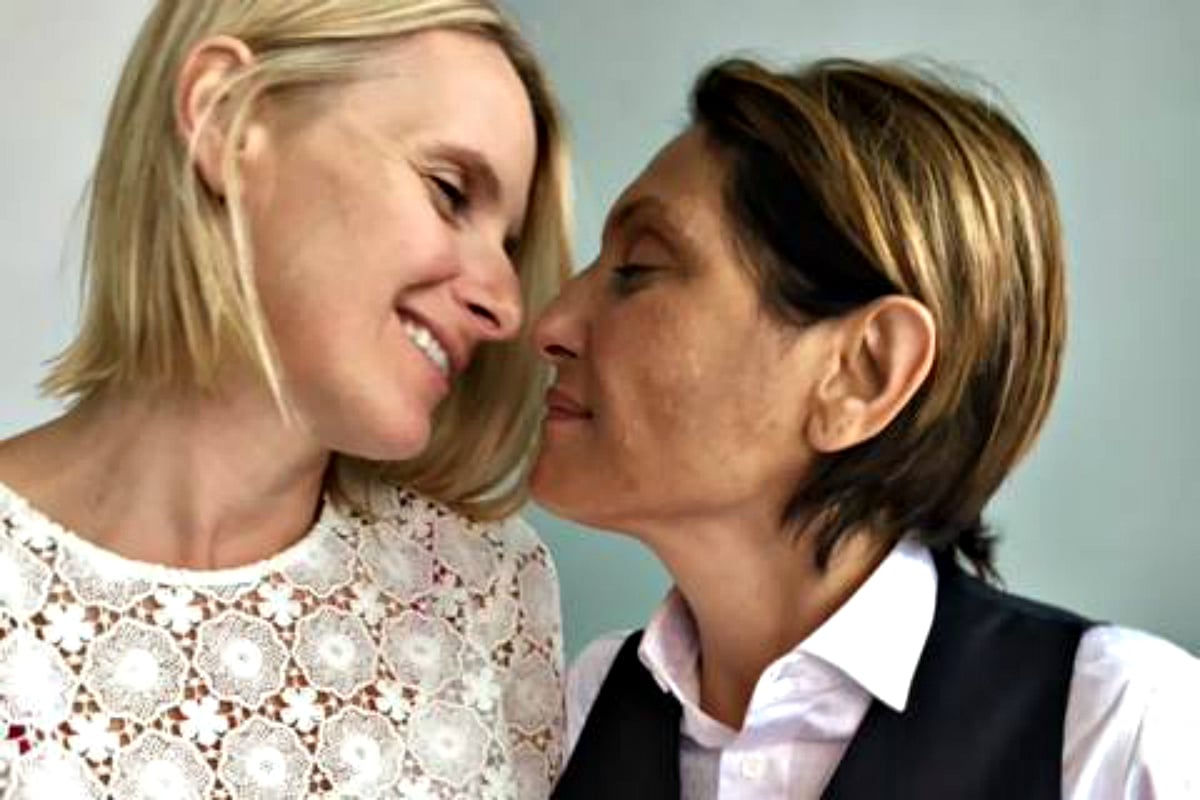 Author Elizabeth Gilbert has described the profoundly moving moment she knew she was in love with her best friend, in an interview with Oprah Winfrey on her Super Soul Sunday show.
The 49-year-old author of Eat Pray Love sat down with Winfrey to discuss her latest book, City of Girls, which she paused writing in 2016 when her best friend Rayya Elias was diagnosed with pancreatic and liver cancer.
Mia Freedman speaks to Elizabeth Gilbert. Post continues after video.
Elias, 55, a hairdresser and author, passed away in January 2018. She and Gilbert had been friends since 2000, when they met in New York; but upon the discovery that Elias was terminally ill in 2016, Gilbert left her nine-year marriage to Jose Nunes, and the women became a couple.
"You describe your love for Rayya as a 'life-shattering truth'," Winfrey says to Gilbert in the interview. "Did you surprise yourself when you fell in love with her?"
"No," Gilbert replies. "And not only that, it didn't surprise her or anyone who knew us."
The author explains to Winfrey that their coupling was so natural, and long-time coming, that some of their friends already thought they were together.
"In other news, ice is cold," Gilbert recalls was the reaction of one friend.
Winfrey reveals that even she had noticed their chemistry before their announcement, because when she saw them, they were constantly holding hands and looking at each other.
"We were so intimate," Gilbert agrees, adding that at that time, she was unaware of the depth of her feelings.
"I was so determined not to cross that boundary, and it was so important to me to be a faithful and honest wife," she further explains.
"And I believe I was, because the minute that clarity came to me – and I mean the minute, the next conversation I had was with my husband.