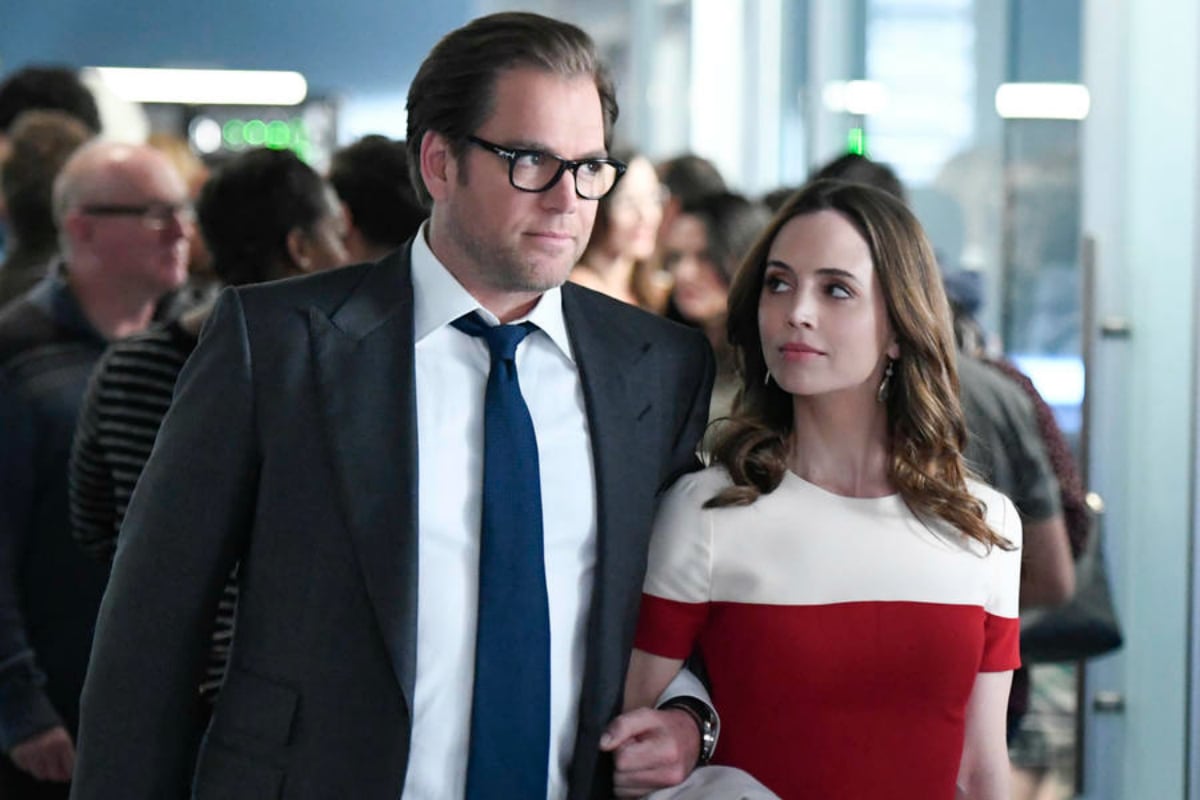 For months Eliza Dushku kept quiet about her accusations of harassment against Bull co-star, Michael Weatherly. Though she'd raised her claims with him, with her manager, with the show's producers, a US$9.5 million (roughly AU$13.3 million) settlement with network CBS blocked her from taking them further.
But this week, Dushku felt she just couldn't keep quiet any longer.
In an op-ed published in The Boston Globe, the former star of Buffy and Bring it On, wrote that she was compelled to speak out against Weatherly, after The New York Times published details of the "secret" settlement earlier this week.
In the blistering piece, Dushku claims she was sacked from the legal drama shortly after raising allegations of on-set harassment against the 50-year-old star. Harassment that claims became workplace bullying and left her "feeling dread" whenever he was near.
It began early on, she wrote.
"He regularly commented on my 'ravishing' beauty, following up with audible groans, oohing and aahing. As the [set] tapes show, he liked to boast about his sperm and vasectomy reversals ('I want you to know, Eliza, I have powerful swimmers')," she wrote. "Weatherly had a habit of exaggerated eye-balling and leering at me; once, he leaned into my body and inhaled, smelling me in a dramatic swoon. As was caught on tape, after I flubbed a line, he shouted in my face, 'I will take you over my knee and spank you like a little girl.'"
Dushku also referred to an incident in which Weatherly, while filming a scene involving a windowless van, said he would take her to his "rape van, filled with all sorts of lubricants and long phallic things". She also alleged that he played provocative songs as she walked onto set, joked about having a threesome with her and referred to her simply as "legs".
Thank you for giving me my voice back @GlobeOpinion @BostonGlobe https://t.co/Ig6NfncnRr

— Eliza Dushku (@elizadushku) December 19, 2018