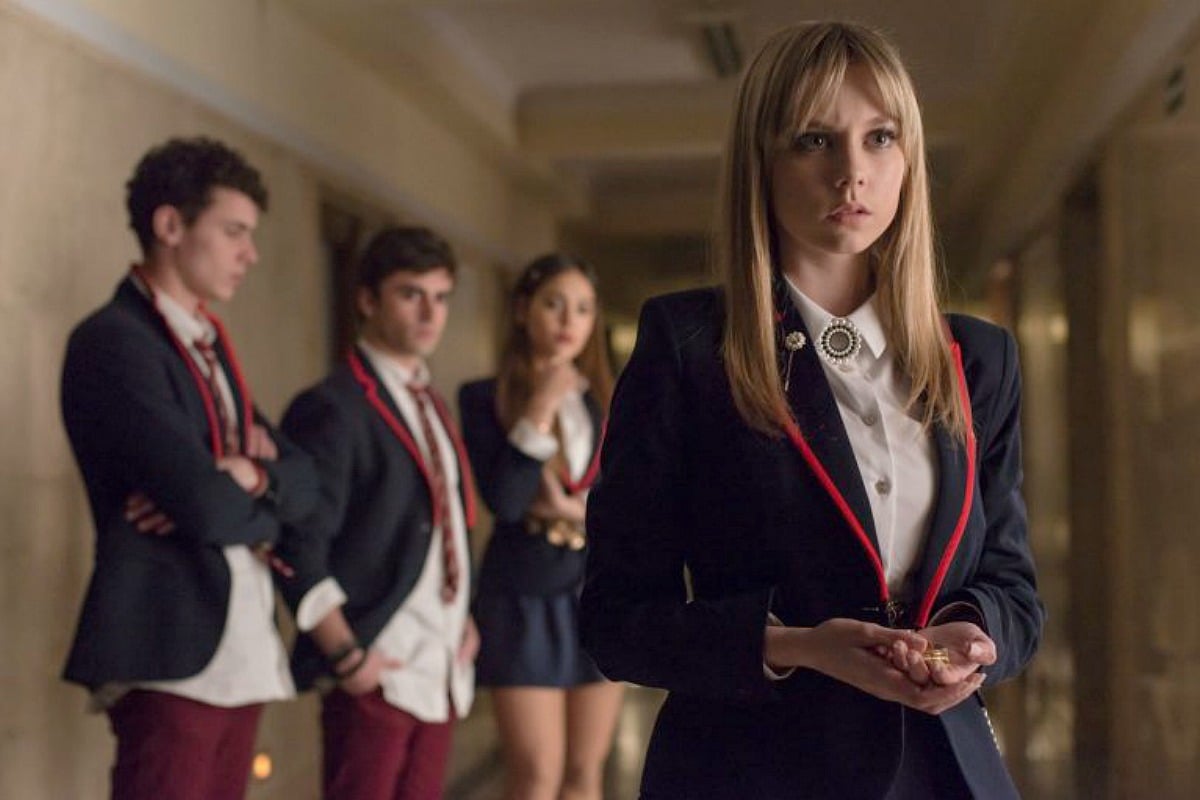 You know when you watch something great, and all you want to do is consume anything else you possibly can about it?
You want to read everything there is about it on the internet. You want to follow the stars on Instagram, obviously. And more than anything, you want to talk about it with everyone else in your life.
For some things – Netflix's Cheer, for example, or The Bold Type on Stan – you can talk about it with everyone because everyone has seen it. They get it.
Here's the trailer for Elite season one. It's juicy. Post continues below video.
But when people don't seem to be watching the thing you most want to talk about, well… there's no frustration quite like it.
So that explains why I have been yelling "WATCH THIS SPANISH MURDER MYSTERY SHOW ON NETFLIX RIGHT NOW" at everyone I come across (which, granted, hasn't been many people lately because #socialdistancing) since 2018.
2018. That feels like decades ago now, doesn't it?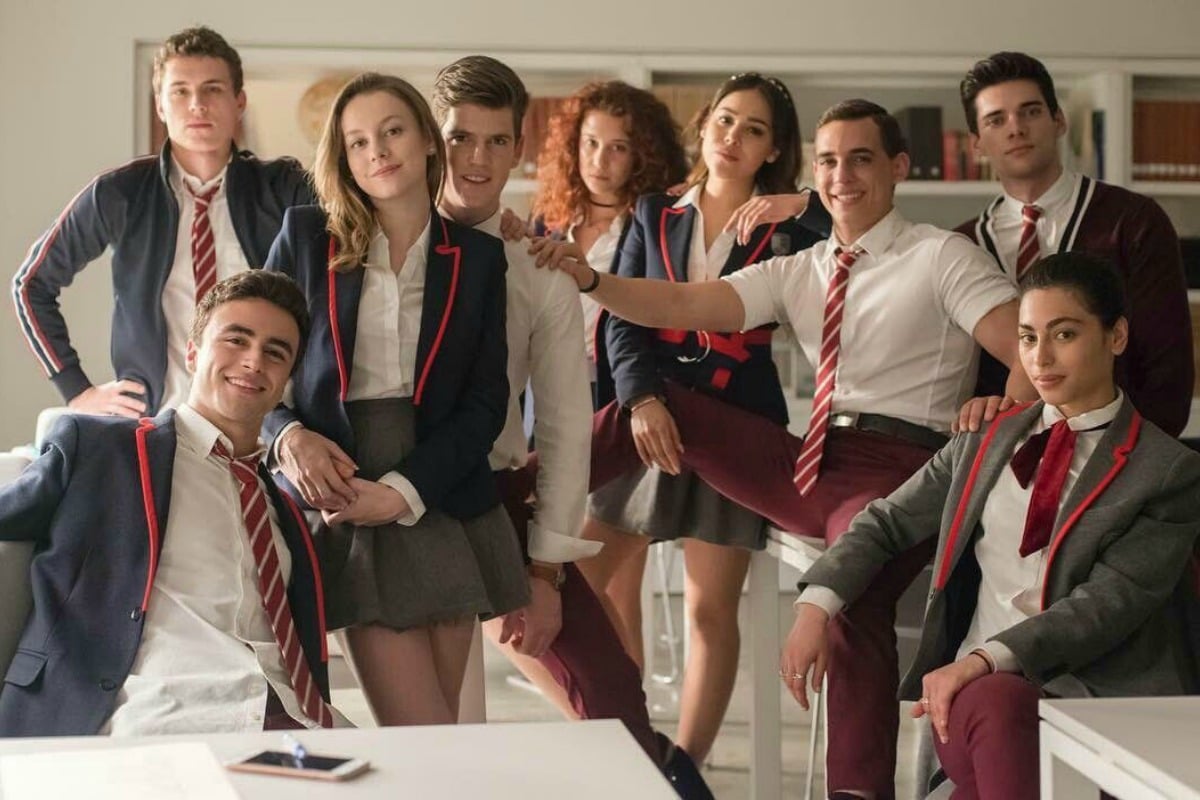 Netflix is home to Elite, which is a Spanish-language drama about a group of teens at Spain's most prestigious (and expensive) private school.
It's like Spanish Gossip Girl: There's rich kids and school uniforms and sex. Season one starts off as three scholarship students start at Las Encinas, and get acquainted with the school's 'elite' kids.