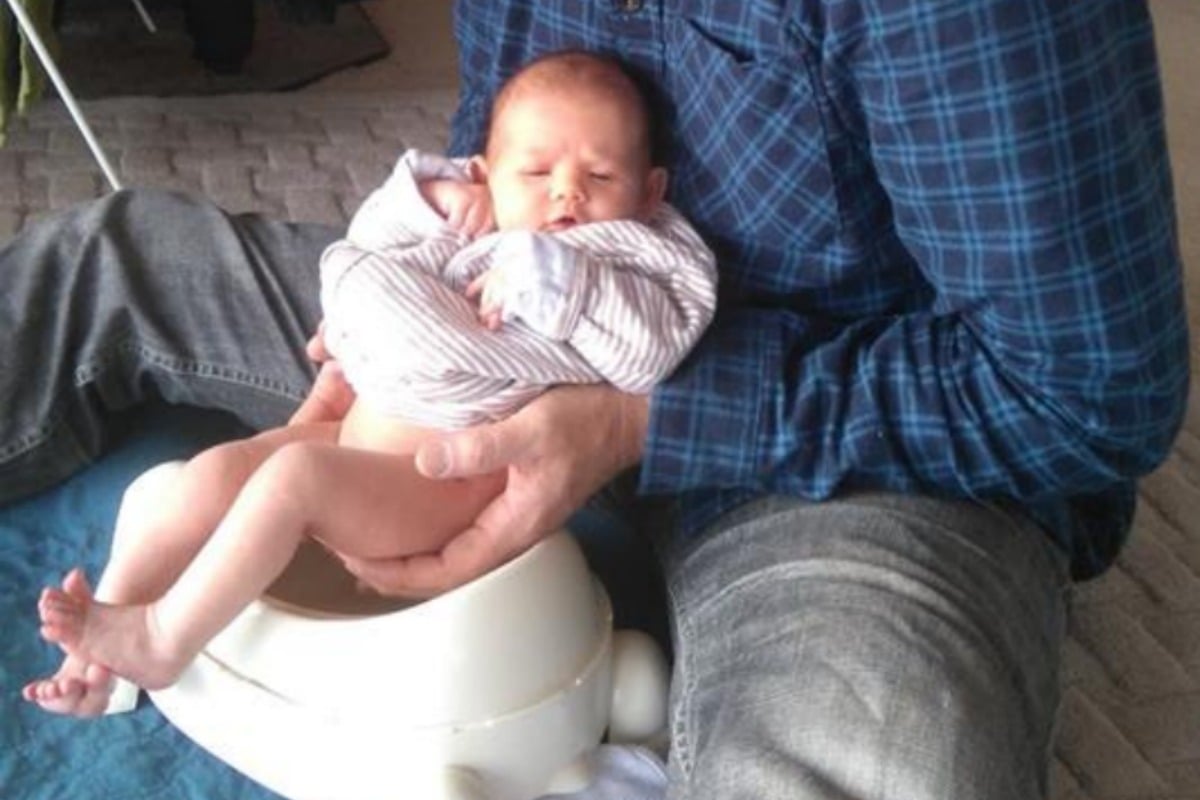 Lily was just a couple of hours old when her mum, Kate Varallo, 33, 'caught' her baby's first wee.
Having read about elimination communication before giving birth, the Bendigo mum wasted no time putting into practice what she'd read.
"While she was on my breast (after giving birth) I noticed she would pause and wee, so I thought I would just get started with it. I got my husband to get a bed pan for her to pee in and we caught most of it.
"It was a relief when I caught the first one to know it could work. It just clicked, and I thought, 'this is a real practical thing I can do'. It was really inspiring," Kate said.
She first read about elimination communication during her pregnancy when she was looking at cloth nappies and stumbled upon the technique, so she decided to start researching it.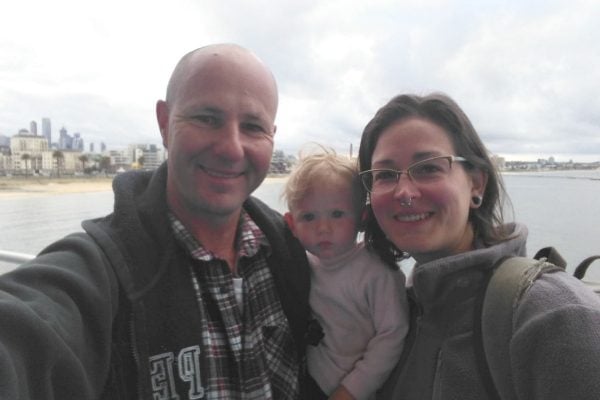 "It seemed respectful. I wouldn't want to sit in my own filth so why would a little baby want to. I have spent time in Africa and I never saw kids in nappies but never thought anything of it then because I didn't have children," Kate said.
Elimination communication (or natural infant hygiene) is practiced by many cultures around the world but has largely been lost in the West. It is the practice of tuning into the baby's cues for when he or she needs to wee or poo and rather than allowing them to soil themselves in their nappy, they are held over a toilet or potty. The instinct to signal their need to eliminate can be lost by about the age of six months if the cues are not responded to.
Kate said her husband, Rohan, already had two children and was sceptical when she told him about the method and her desire to practice it. However, after a few lessons from Kate he joined in taking Lily to the toilet.