As a pasta addict and lover of homemade bolognese I obviously want to enjoy this midweek luxury all the time. Like, don't we all?
Though, I would like to cut down on the hefty carbs where possible (disclaimer: carbs are great and I will always eat them, I'm just trying to find #balance).
Here is where a spiralizer has seriously come in handy.
Yes, I know it's a kitchen utensil and I really should get a life but I am not ashamed to say I was excited when I was asked to road-test the new Stella Electric Food Spiralizer.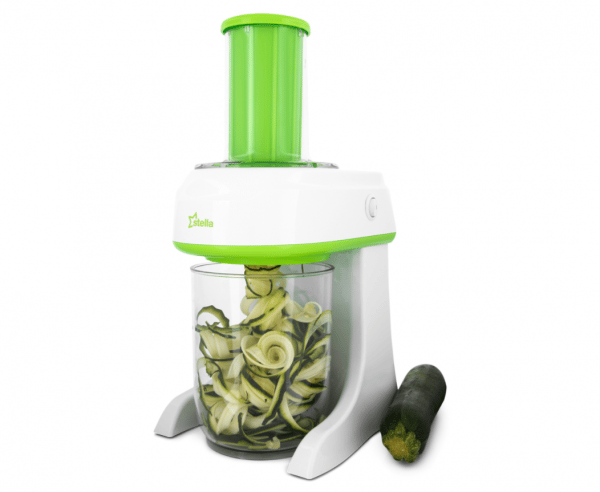 It's super easy to use. It is electric, so just plug it in, ensemble the three equipment pieces and you're all set. The machine comes with two different slicers so you have options on how thick or thin your spiral will turn out depending on what you are making.
I sometimes switch out regular pasta for zucchini 'noodles' (and they stay thick and spaghetti-like), which means I can still enjoy my favourite sauces.
Then I got thinking about all the other delicious things I could make and decided to see if I could use it to make my carrot and chickpea fritters. The process is below.