As a pasta addict and lover of homemade bolognese I obviously want to enjoy this midweek luxury all the time. Like, don't we all?
Though, I would like to cut down on the hefty carbs where possible (disclaimer: carbs are great and I will always eat them, I'm just trying to find #balance).
Here is where a spiralizer has seriously come in handy.
Yes, I know it's a kitchen utensil and I really should get a life but I am not ashamed to say I was excited when I was asked to road-test the new Stella Electric Food Spiralizer.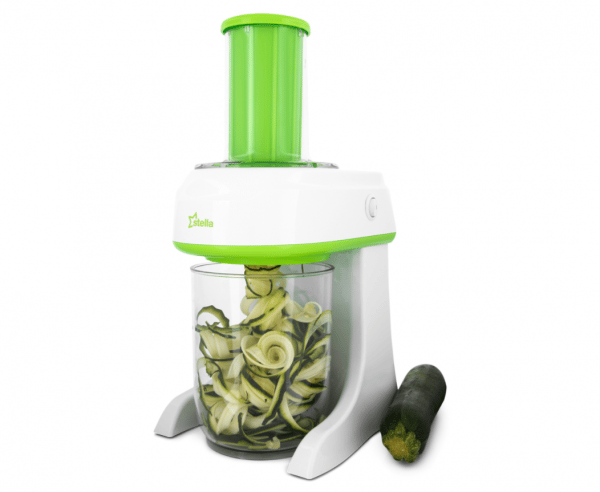 It's super easy to use. It is electric, so just plug it in, ensemble the three equipment pieces and you're all set. The machine comes with two different slicers so you have options on how thick or thin your spiral will turn out depending on what you are making.
I sometimes switch out regular pasta for zucchini 'noodles' (and they stay thick and spaghetti-like), which means I can still enjoy my favourite sauces.
Then I got thinking about all the other delicious things I could make and decided to see if I could use it to make my carrot and chickpea fritters. The process is below.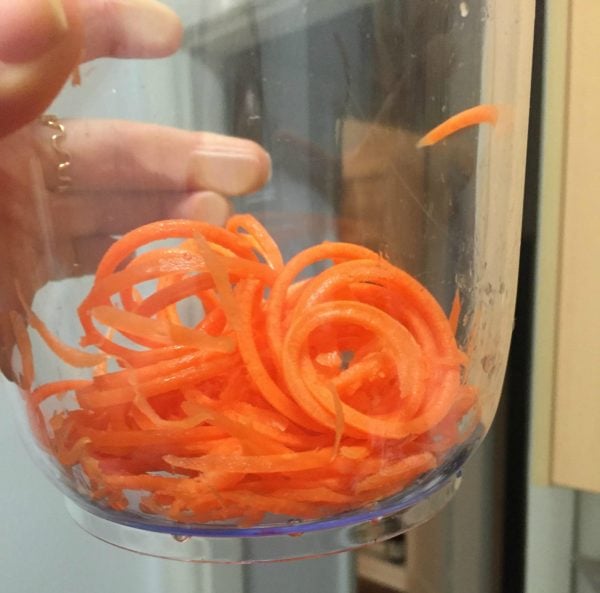 Carrot and Chickpea Fritters:
Ingredients:
Wet: Combine the below in a bowl.
3 x small carrots (spiralized)
1 x can chickpeas (drained)
1 x tspn crushed garlic
1 x tbsp Italian herbs
1 x 100g Feta (or your cheese of choice).
2 x eggs (beaten)
1 x tbsp olive oil
salt and pepper to season
(1/2 cup milk - hold fire on this until you combine wet + dry).
Dry: In a separate bowl mix the below together.
1/2 cup chickpea flour
1 x cup wholemeal self raising flour
1x tspn baking powder
1. Spiral your carrot. You could also use zucchini here. Go wild.
2. Mix the wet ingredients into the dry and stir gently to combine. If needed add in 1/2 cup of milk slowly to bring the mixture together. This should form a batter which will be slightly thicker than pancake mix.
3. In a pan with olive oil place heaped tablespoons into the pan and lightly fry each side of fritter in a for one to two minutes each side until golden brown.
4. Cool on rack, or enjoy warm.
Note: these are great topped with hummus and smoked salmon or avocado and poached eggs. They can store in freezer or alternatively in an air tight container in the fridge for up to four or five days.
The Stella Electric Food Spiralizer is $35.99.
The Crown has finally solved what goes on a scone first.