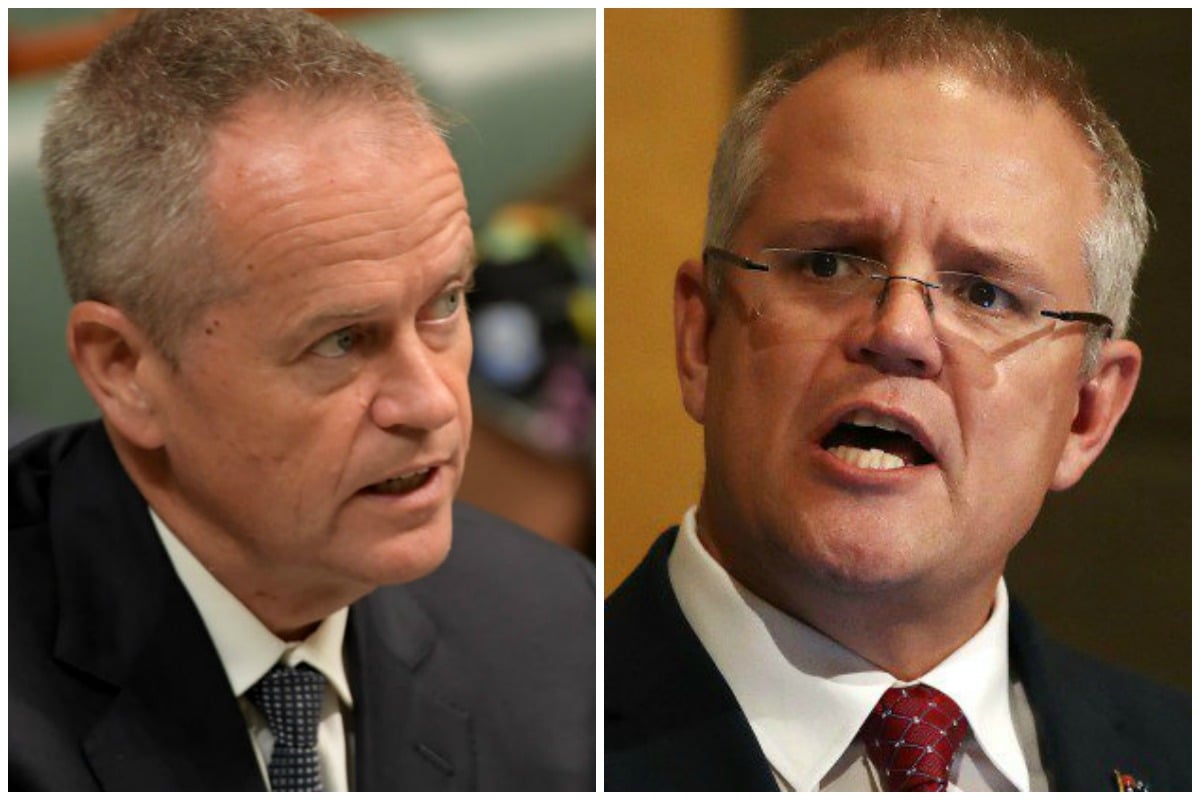 The 2019 Federal election is looming, and we now have just under two weeks to decide who to vote for before we head to the polls.
According to a recent Roy Morgan poll, over a quarter of electors are yet to make up their minds when it comes to their vote, and 44 per cent say no party is addressing the issues that matter to them.
So what exactly do our major parties stand for? What do they have to say about the big questions Australians are asking?
The Quicky team break down the major parties to help you decide who to vote for. Post continues after audio.
Putting aside the bizarre personal and professional behaviour of our politicians (which is a problem in and of itself), we've broken down exactly what you need to know about this election, so you're in the most informed position to decide who to vote for.
What do the major political parties stand for?

They're very proud of the fact that this year, they'll deliver a budget surplus (if elected). This, they say, will lead to a stronger economy.
Income taxes will be lower, fairer and simpler, with plans for tax relief for low and income workers.
They've got plans for a "10 Year Infrastructure Pipeline" to build better transport infrastructure.
They will remain strong on border security and stopping the boats. They're also pouring money into counter radicalisation to combat terrorism.
They'll meet our global emissions target of 26 per cent below our 2005 levels, by 2030.