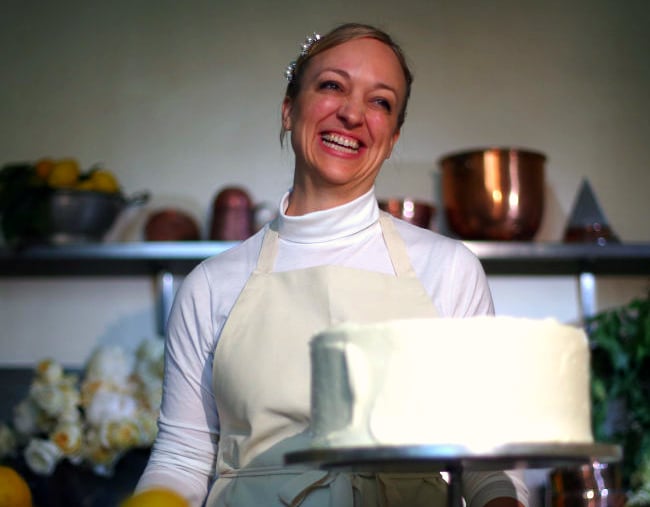 On Friday night, the social media people for Prince Harry and Meghan Markle threw us a bone and shared the making of their royal wedding cake on Instagram.
Spoiler, it's hectic.
Prince Harry and Meghan's wedding cake has taken six bakers five days to prepare and breaks with tradition, according to its designer Claire Ptak.
Sydney Morning Herald reports the royal couple's choice of an elderflower and lemon cake with buttercream icing and topped with fresh flowers bucks the royal tradition for fruitcake.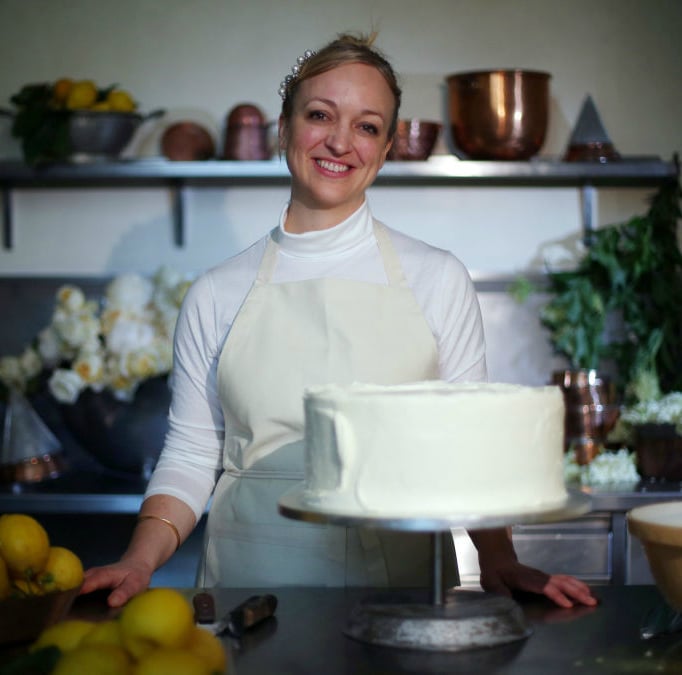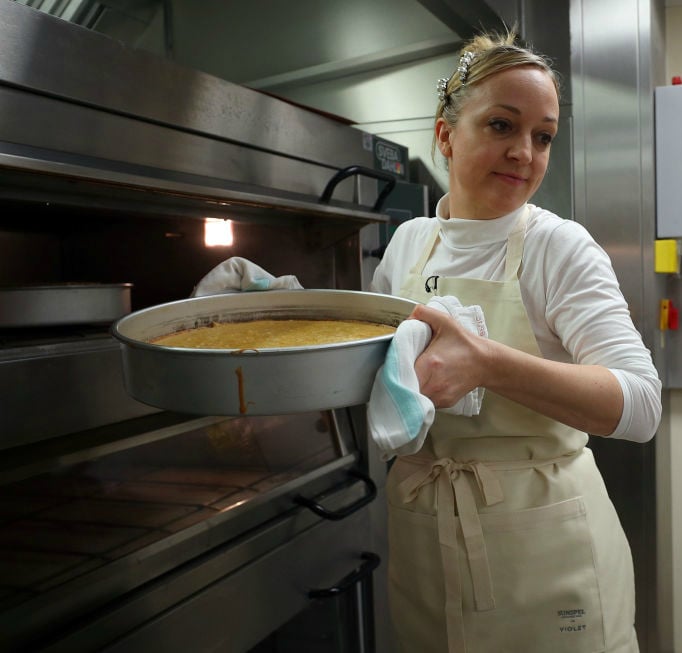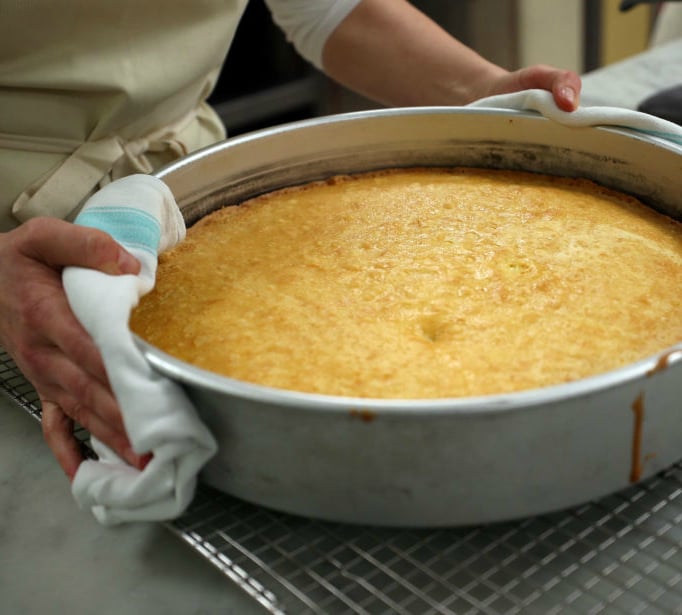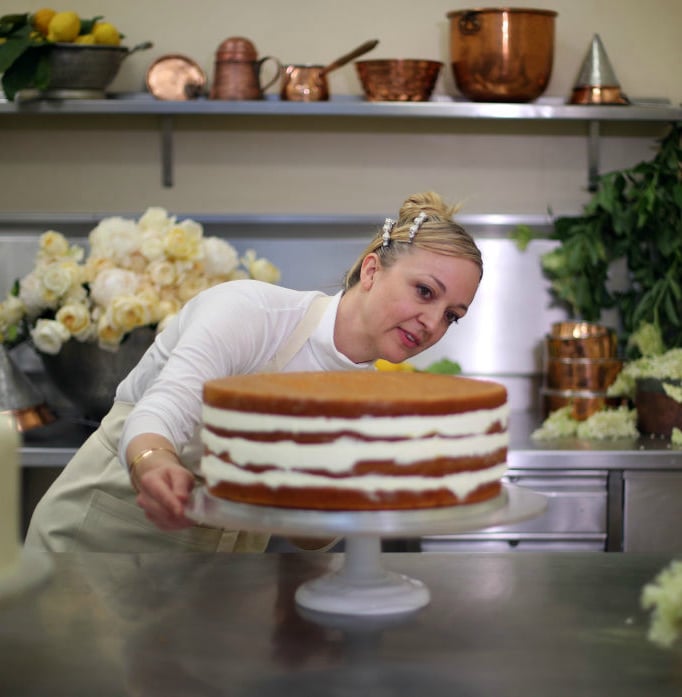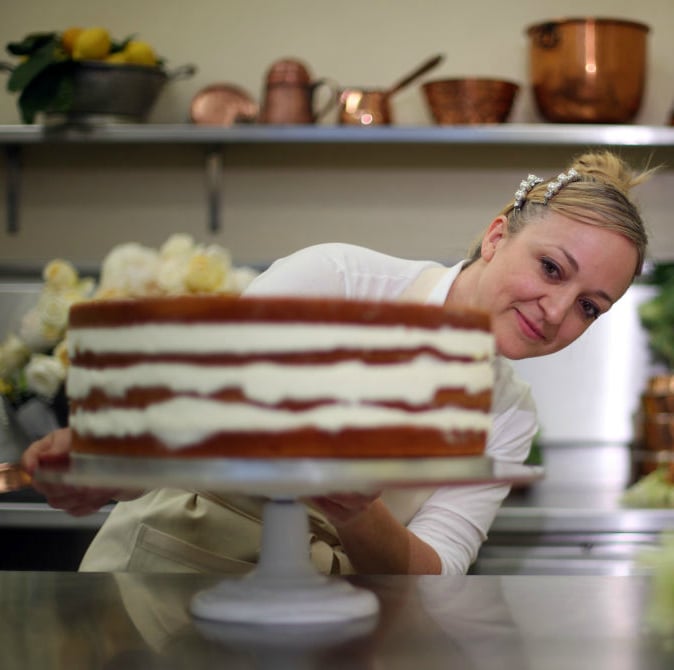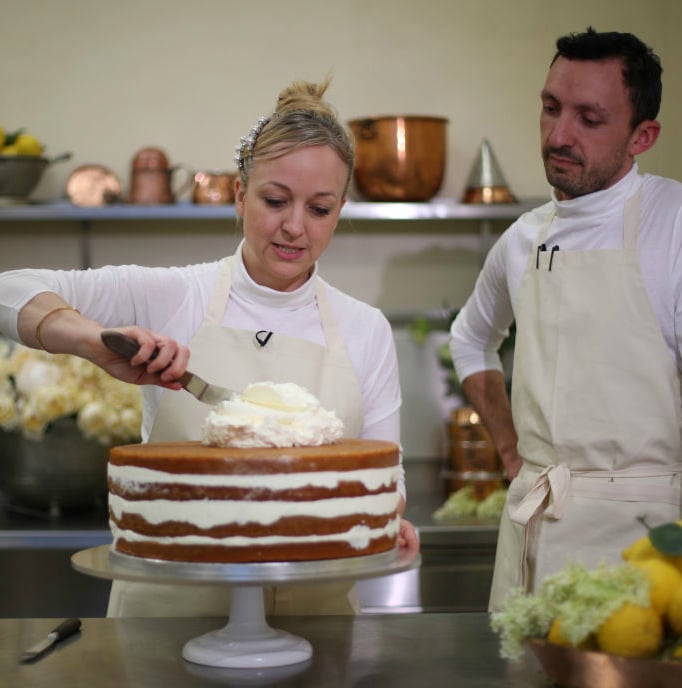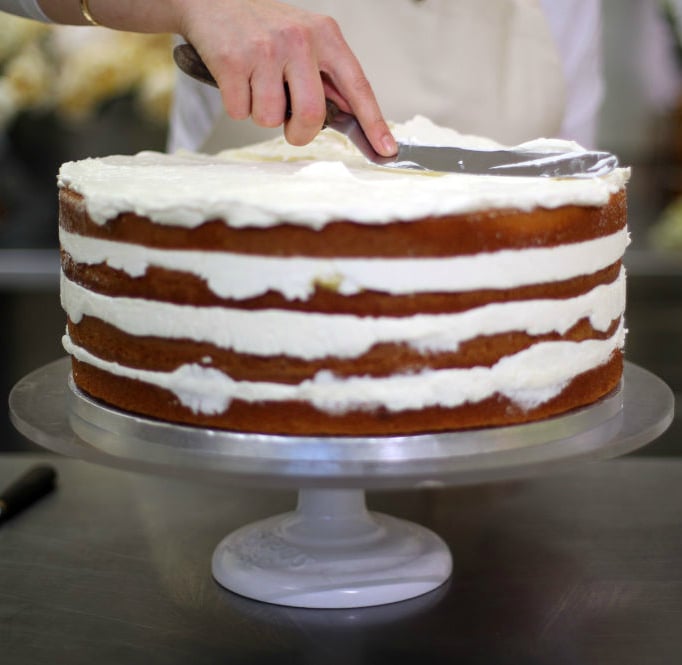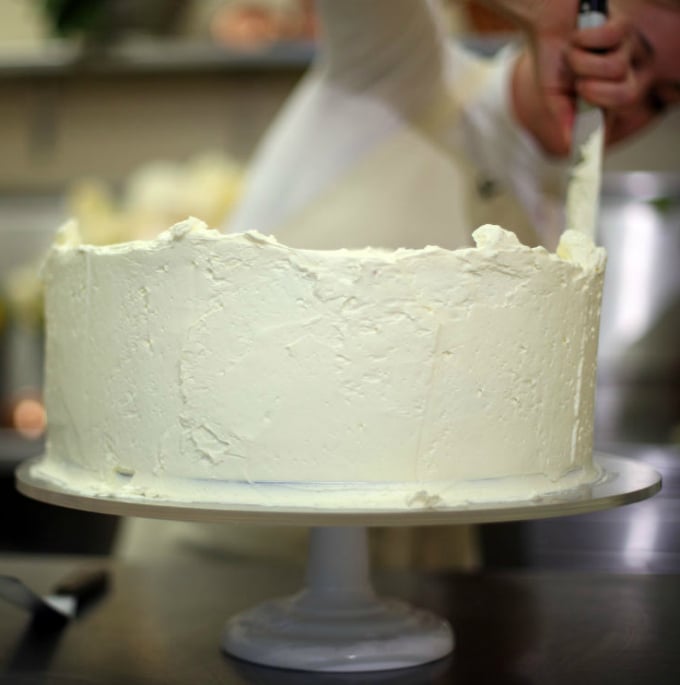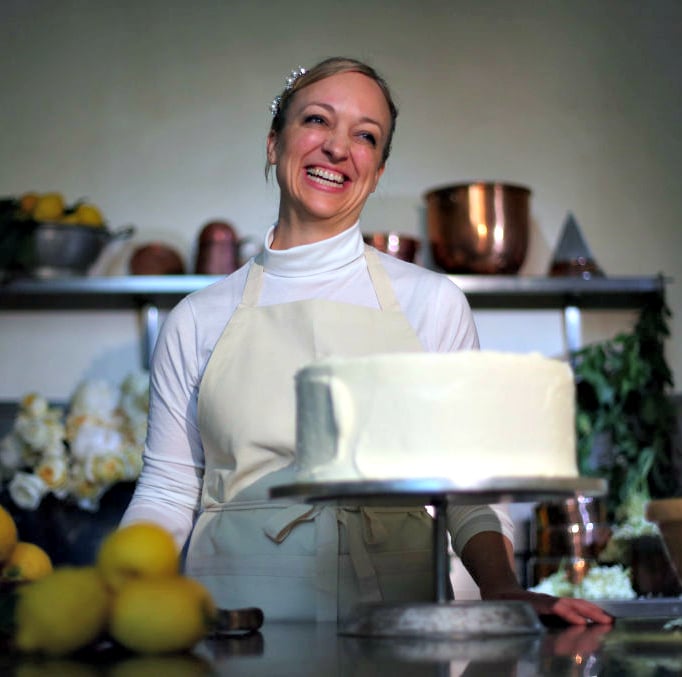 After seeing some of the behind-the-scenes photos of said cake, we have some questions.
See below.
What is the royal wedding cake made from?
Thanks to a very considerate Instagram story from Kensington Palace, we now exactly what the royal wedding cake is made from.
Short answer: A lot of things.
Those things include:
20kgs of flour
20kgs of sugar
200 Amalfi lemons
500 organic eggs from Suffolk
20kgs of butter
10 bottles of Sandringham Elderflower Cordial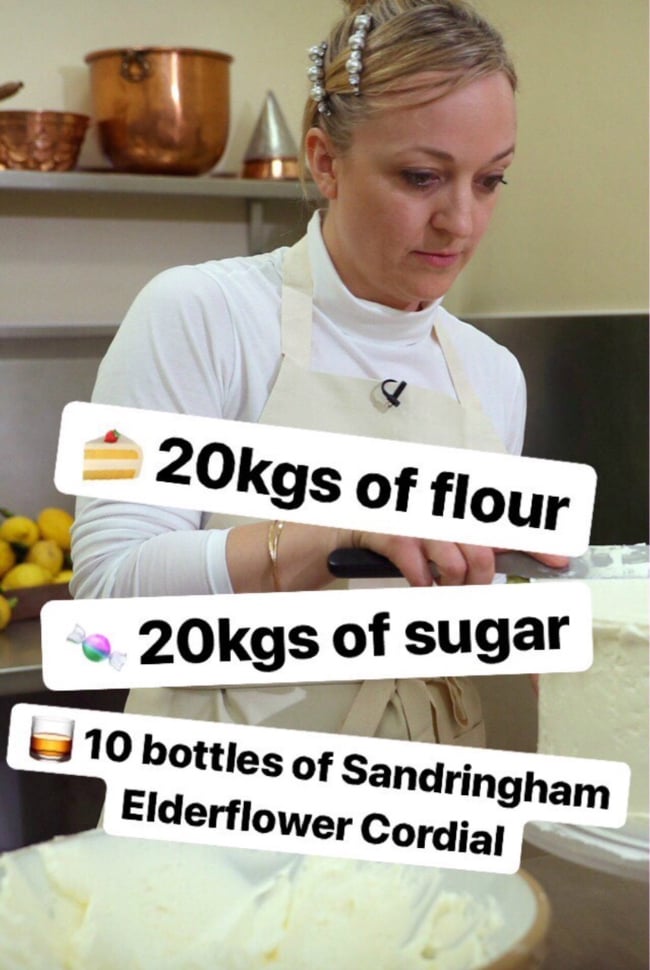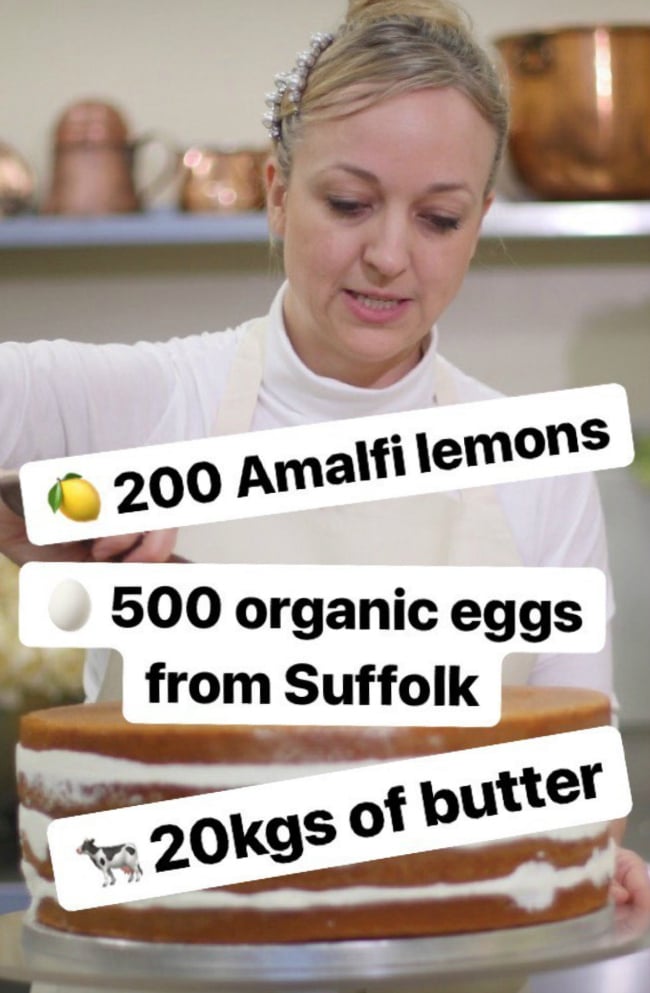 What is Sandringham Elderflower Cordial?
We need to know what elderflower cordial is if 10 bottles of the stuff is being pumped into this royal wedding cake, right?
WE NEED TO KNOW.
According to the BBC, elderflower cordial is made from 'ethereal' flowers. Sandringham elderflower cordial is made from flowers grown at Sandringham estate, one of The Queen's private homes in Sandringham, Norfolk.
So basically, it's a sugary, sweet cordial made from royal flowers.
Because normal flowers are for peasants, clearly.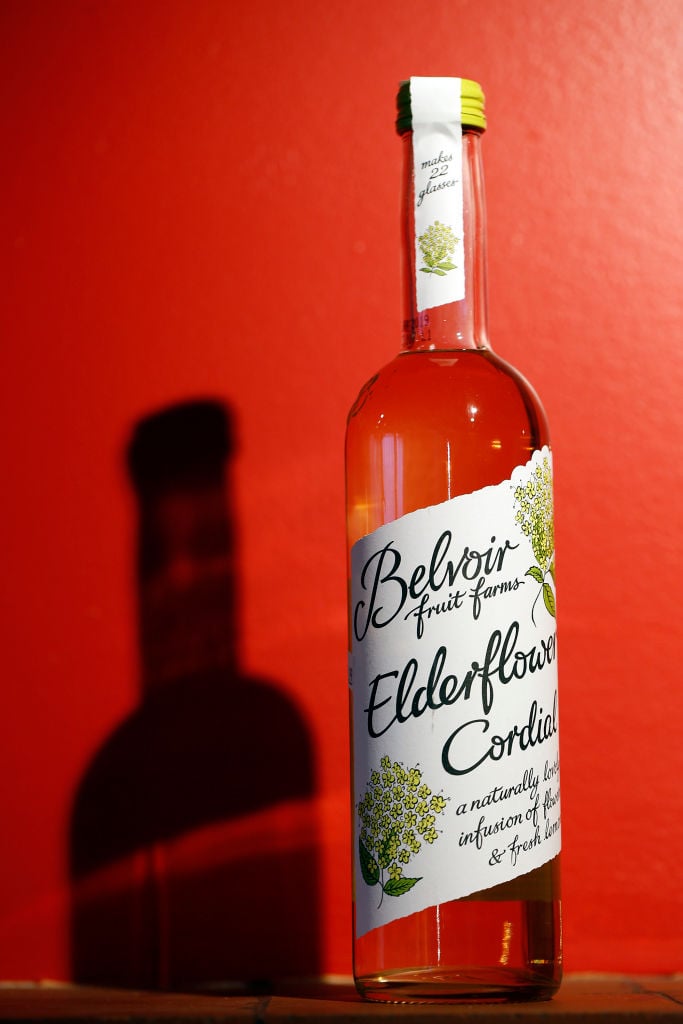 What are Amalfi lemons?
Meghan and Harry couldn't possibly have normal, store-bought lemons in their royal wedding cake.
No, of course not.
That's why Ptak harvested 500 Amalfi lemons. Maybe not personally, the sous chef probably did that.
So, what are Amalfi lemons?
They're from the Amalfi Coast in Italy, that much is obvious. However, the lemons that are grown only on the hills of Campania in Italy - in particular around Sorrento and Amalfi - are said to be the Prince of all lemons by chefs from around the world, The Guardian reports.
Fitting, no?
They're also used to make Amalfi's signature liquor, Limoncello.
How to make the royal wedding cake...
If you'd like to make your own version of the royal wedding cake at home, try this recipe by Quinn Spencer, the executive chef at Tommy Collins.
Elderflower, Lemon and White Chocolate Cupcakes
Ingredients:
Cupcake mixture
250g Butter
250g White chocolate
185g Bottlegreen elderflower cordial (available from major supermarkets)
210g Flour
150g Self-raising flour
1 1⁄2 tsp Baking powder
480g Caster sugar
4 Eggs
30ml Light flavoured oil (vegetable or grape seed)
125g Yoghurt
Zest of 1 Lemon
1⁄4 tsp Citric acid
Elderflower icing
• 400g Cream cheese, softened
• 100g Butter, softened
• 100g Icing sugar mixture
• 200g Bottlegreen elderflower cordial
• Flowers to decorate – Quinn recommends Alyssum flowers, the edible flower closest in resemblance to the elderflower that are currently in season in Australia
Method
1. Preheat oven to 160 degrees Celsius.
Melt butter and white chocolate with elderflower cordial.
Mix flour, self-raising flour, baking powder and caster sugar together. Sift twice to ensure smooth.
Whip eggs, oil, yoghurt, lemon zest and citric acid.
Fold all ingredients together.
Grease cupcake trays with butter, or line with cupcake liners. With a spoon, or piping bag if available, portion mixture into cupcake trays. Each should be 3⁄4 full.
Bake for 20 minutes, or until a skewer can be cleanly removed from the centre of the cupcake.
Allow to completely cool before icing.
For elderflower icing, place cream cheese, butter and icing sugar mixture in a bowl. Using an electric mixer, beat until light and soft.
Add elderflower cordial to the icing mixture gradually, beating until combined.
Pipe or spread the icing on to cupcakes.
Decorate with flowers.
Then all that's left to do is dig in.