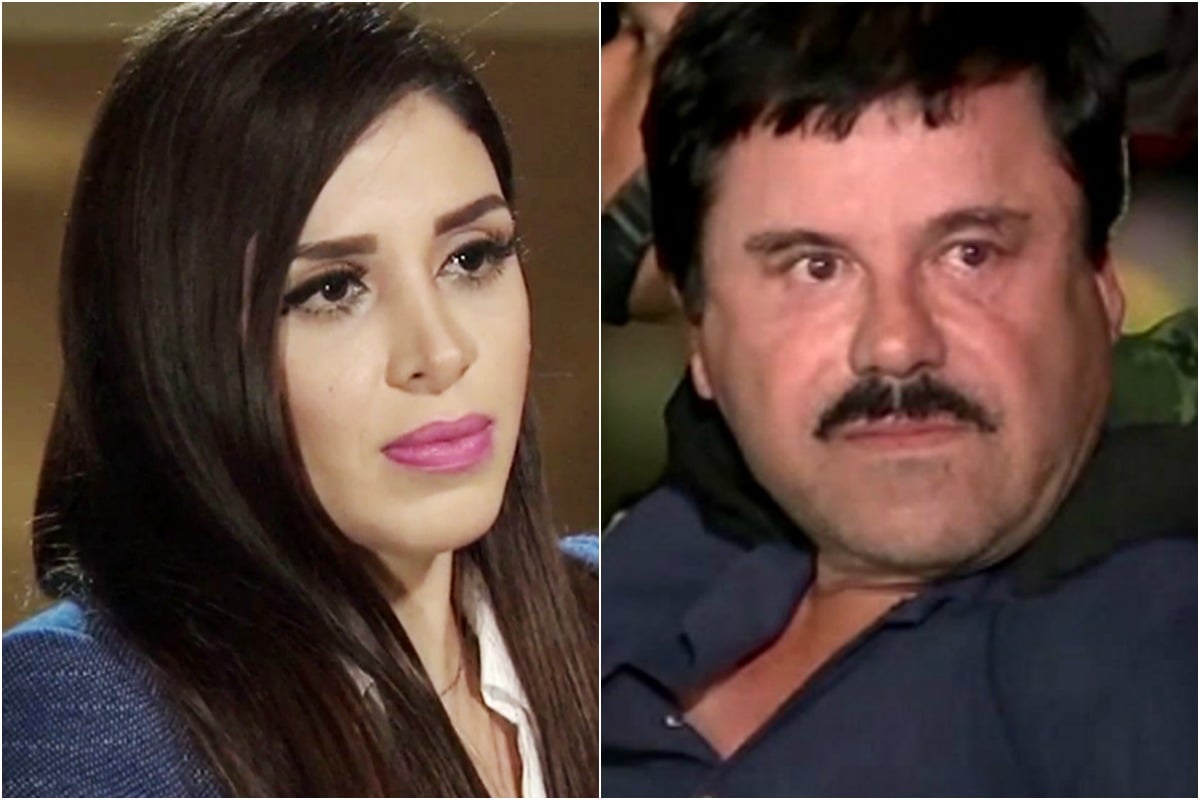 Joaquin 'El Chapo' Guzman is one of the most dangerous people in the world.
The Mexican drug lord, who was given the nickname 'El Chapo' because of his short stature, is the head of the Sinaloa cartel, the world's largest drug-trafficking organisation. He's worth billions of dollars and was once ranked Mexico's 11th richest person.
According to the BBC, El Chapo was born into a poor farming family between 1954 and 1957 in the rural community of La Tuna, Sinaloa. With a troubled home life and no real job prospects, it didn't take long for the young boy to turn to a life of crime. For his first foray into the world of drugs, El Chapo cultivated a marijuana plantation with his four cousins when he was just 16.
In the 1980s, El Chapo was recruited by Miguel Angel Feliz Gallardo aka "The Godfather", the leader of the Guadalajara cartel. For years he acted as Gallardo's "apprentice" in the drug trade. When Gallardo was arrested, El Chapo took over the Sinaloa cartel. Sinaloa soon became the largest drug cartel in the world, moving billions of dollars worth of marijuana, cocaine and heroin each year.
Over his lifetime, El Chapo has fathered 19 children to six women.
In 2006, he met his future wife, Emma Coronel Aispuro, at a party her father had organised. She was just 17 years old.
Coronel was born in California and was a rising beauty pageant queen.
It wasn't exactly love at first sight. El Chapo was dancing with another woman at the party, while Coronel was dancing with her boyfriend. However, they caught each other's eye and ended up dancing.
According to Mexican press reports, El Chapo then paid a bribe to ensure Coronel would win the beauty pageant at the Coffee and Guava Festival in the town of Canelas.
"I would say what won me over was his way of talking, how he treated me, the way we began to get along – first as friends and from that came everything else," Coronel told the L.A. Times in a 2016 interview. "He tends to win over people by his manner of being, of acting, the way he treats people in general."
Just months later, El Chapo and Coronel were married on her 18th birthday. At the time of the wedding, El Chapo, then 52, was already a fugitive wanted by Mexico, the US, and Interpol.
Coronel has always downplayed her knowledge of her husband's business.