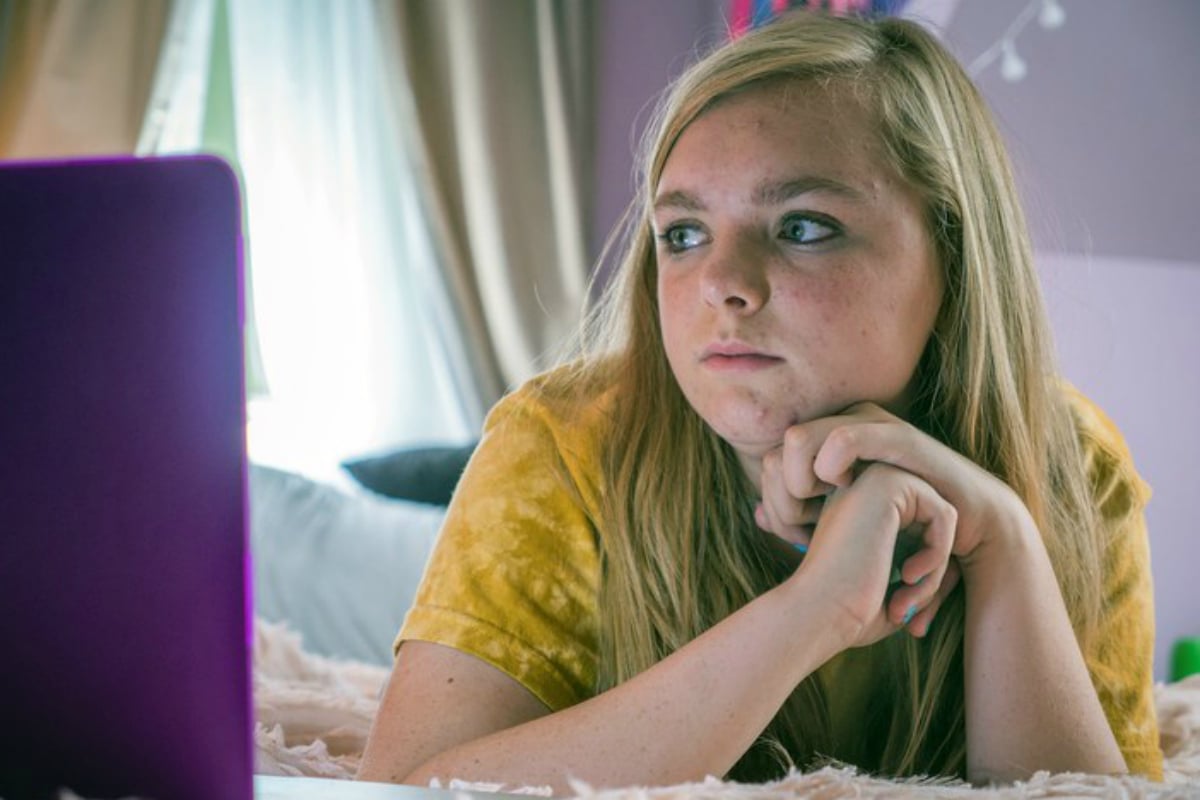 If you've ever been a teenage girl, it's not difficult to sympathise with the pain portrayed in the new film Eighth Grade.
With the exception of Angus, Thongs and Perfect Snogging, most teenage movies showcase a rebellious side of teenage years that few ever actually experience.
For many, teenage years are riddled with anxiety, and weeks after its release, critics are praising Eighth Grade, directed by 28-year-old Bo Burnham, for its honest portrayal of adolescence.
Throughout the film, Kayla struggles with social anxiety, which is exacerbated by being given the "Most Quiet" award.
She is most herself in front of her computer in her bedroom, where she confidently broadcasts herself to her few followers on YouTube, all while her single father tries his best to parent her.
Now in cinemas in Australia, the film is being praised for the compassionate portrayal of the awkward transition into adulthood.
Already on Rotten Tomatoes, Eighth Grade has received a rating 99%.
On Twitter, the film has been met with widespread acclaim.
we should all be a bit more like Gabe from 'Eighth Grade'

— Jack Brady (@BreakingBrady) January 5, 2019