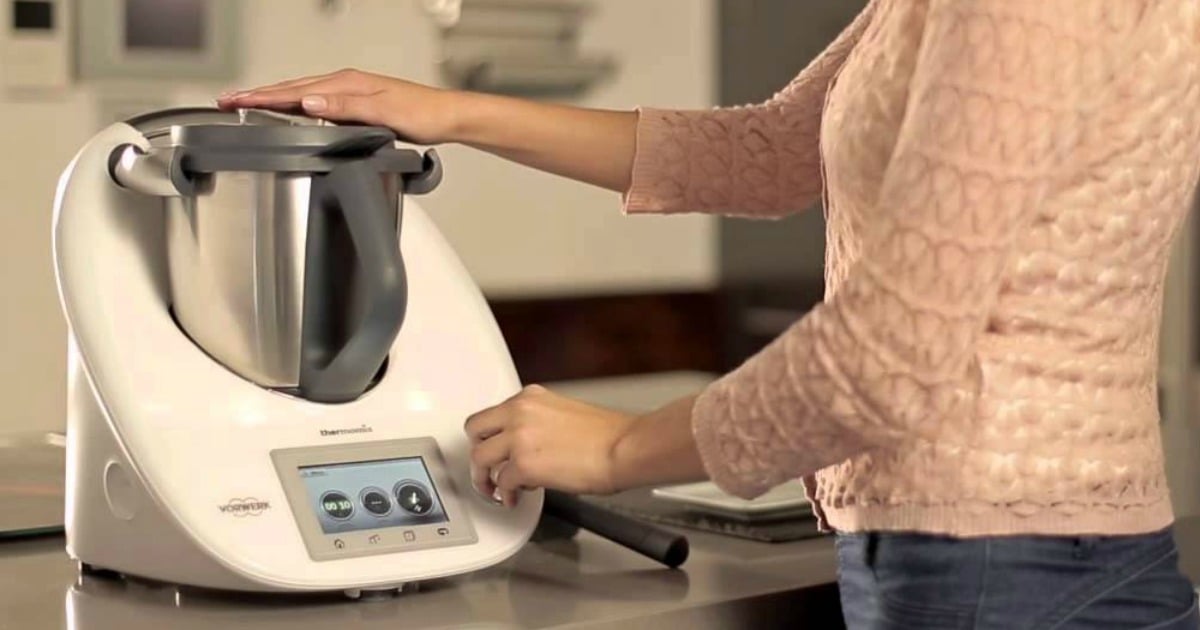 We've rounded up all the latest news from Australia and around the world – so you don't have to go searching.
1. Thermomix branded as being "like Russian Roulette."
CHOICE is establishing a "mass incident report" on Thermomix faults in order to report to the Australian Competition and Consumer Commission for further investigation.
It follows a string of burns and injuries including two women in Australia who suffered second-degree burns when their machines exploded at high speed in March this year.
CHOICE spokesman Tom Godfrey told Fairfax Media that consumers who have suffered burns or injuries while using a Thermomix kitchen device are being asked to report their experience.
"From severe burns and claims of hospitalisation through to near-misses such as hot liquid exploding from the Thermomix but not harming anyone, we want to hear from anyone," he said.
"We've already heard from a number of Thermomix owners who say they have been injured… and we think the issue deserves further attention."
Complaints will be reviewed by CHOICE and included in the report.
"We are doing this because standing together can be more powerful than standing alone against a company that allegedly has tried to silence consumers through the use of non-disclosure agreements," Mr Godfrey said.
One woman told Fairfax Media that when she complained to Thermomix about a "defective" replacement ring, she was told by the company to sell her machine on eBay as a remedy.
"I wouldn't be wasting my money on it again." She told Fairfax Media. "[It] feels like using this machine is like playing Russian Roulette."
2. Egypt hijacking: "He's not a terrorist. He's an idiot."
The man, who hijacked an EgyptAir plane late yesterday and threatened to blow himself up before demanding he be reunited with his estranged Cypriot wife, has been branded as an "idiot" by the Egyptian foreign ministry.
Hijacker Seif Eldin Mustafa wore a fake suicide belt and seized control of the Alexandra-Cairo flight and had it diverted to Cyprus.
He then issued a string of bizarre demands, asking for a letter to be passed on to his ex-wife and calling for the release of several female prisoners in Egypt. The hijacker also asked for political asylum in Cyprus.
There were initial fears the passengers of flight MS181 were about to become the latest victim of a terrorist attack, but it soon became apparent that Mustafa was unstable.
At one stage he even posed for selfies with some of the hostages.
He was eventually captured and seen being led away from the airport by Cypriot police.
"He's not a terrorist, he's an idiot," a spokesman for Egypt's foreign ministry was quoted as saying.
"Terrorists are crazy but they aren't stupid. This guy is."
Meanwhile Cypriot President Nicos Anastasiades confirmed that the incident was not terror-related, when a journalist asked, "Mr. President, was everything about a woman?" He replied: "Always there's a woman in the middle."
3. Mother jailed for child cruelty after toddlers found covered in faeces.
A Brisbane woman has been jailed for 12 months after police found her sons, aged 2 and 4, were found living in squalor.
The mother, 22, pleaded guilty to four charges of cruelty and negligence in the Brisbane District Court.
The court heard that neighbours called police in May 2014 while the woman was out for the night and they could see her two-year-old standing naked on a windowsill screaming and banging against the glass.
Before police could break in, the woman, then 20, arrived home in a taxi after a night out.
She lied to police saying a family member was caring for the children but there was no one to be seen.
Prosecutor Caroline Marco said neighbours called police the next day again after the dirty and naked toddler was screaming at the window for hours.
When police arrived, the four-year-old answered the door covered in faeces. After they forced their way in, the mother was found asleep in the bedroom. The house was filled with faeces, walls streaked, bags of rotting garbage on the floor, food and faeces on the ground in the kitchen, and the children's urine-soaked mattresses had no bedding.
The ABC reports that the mother was "hostile towards the officers but complied with their order to bath the children." Although all there was to dress them in were dirty clothes.
The court heard medical examinations revealed both children were suffering from chronic diarrhea and they had disturbed eating behaviours, including eating off the floor and were experiencing delays in their development.
Both children are in the care of their maternal grandmother although The Courier Mail reports that upon her release the Department of Communities and Child Safety was looking at returning the boys to their mum.
The woman will spend at least four months behind bars.
4. Man accused of murdering nurse Gayle Woodford appears in court.
The man accused of murdering outback nurse Gayle Woodford has appeared in court.
Dudley Davey, 34, appeared in the Port Augusta Magistrates Court yesterday charged over the death of Ms Woodford, who went missing from her Fregon home where she worked in a community health clinic on the state's Anangu Pitjantjatjara Yankunytjatjara (APY) Lands.
Magistrate Clive Kitchin rejected a defence application to suppress his identity.
The body of Ms Woodford, 56, was found in a shallow roadside grave near Fregon on Saturday, three days after she was last seen.
5. Australian couples could be banned from overseas surrogates.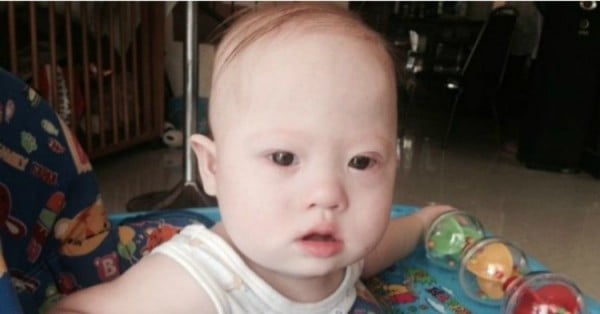 A Federal Government-led inquiry into surrogacy is considering whether Australian families should be banned from using surrogates in developing Southeast Asian countries and in Eastern Europe, reports News Limited.
A committee convened in the wake of the Baby Gammy scandal was asked to report on regulatory and legislative matters relating to international and domestic surrogacy.
Social Policy and Legal Affairs committee chairman George Christensen told News Limited it was "likely" the committee would recommend a limit on some of the countries used for surrogacy.
"We've had proposals that all countries be banned [from allowing Australians to source surrogates]," he said.
"But there's serious concerns with developing countries and eastern European countries [like] Ukraine, India Thailand, Burma, Bangladesh, the Philippines, Southeast Asia, Nepal, Russia.
"There's got to be a greater onus of proof that a mother has consented.
"We need to ensure children know their parentage.
"People think they have a right to have children," Mr Christensen said.
"One of the problems is we make it hard to adopt in Australia, it's almost impossible."
6. Travellers warned to expect delays with mass strikes today.
If you are travelling overseas today you might want to plan ahead and expect delays.
Immigration and Border Protection staff will today continue strike action at Australia's major international airports after initial plans were delayed by the attacks in Brussels.
Last week, workers postponed industrial action but it will resume today as part of the two-year battle over pay and conditions.
The Department of Immigration and Border Protection issued a statement on its website, warning of interruptions at various airports until April 7.
Passengers are advised to prepare for "potential delays".
7. Senior Trump official arrested over assault on a female reporter.
Donald Trump's campaign manager Corey Lewandowski has been charged with assaulting a journalist at a campaign event.
Mr Lewandowski is charged with simple battery for his encounter with former Breitbart reporter Michelle Fields.
The incident on March 8 allegedly occurred when the advisor to Donald Trump yanked the reporter to the ground when she tried to ask a question and bruised her arm.
Mr Lewandowski plans to plead not guilty, the Trump campaign said in a statement.
"Mr Lewandowksi is absolutely innocent of this charge," the Trump statement said. "He is completely confident that he will be exonerated."
8. Rebecca Maddern to be new co-host of Footy Show.
The Nine Network has announced Rebecca Maddern will be the new co-host of The Footy Show, taking over from Garry Lyon, who stood down after mental health concerns following an affair he had with Footy Show panellist Billy Brownless' ex-wife.
Maddern will join James Brayshaw and Sam Newman in hosting the weekly TV program.
Maddern, 38, has defected from Channel 7 where she had been for more than 13 years.
Her appointment follows in the footsteps of the NRL Footy Show also co-hosted by a female, Erin Molan.
Do you have a story to share with Mamamia? Email us [email protected]