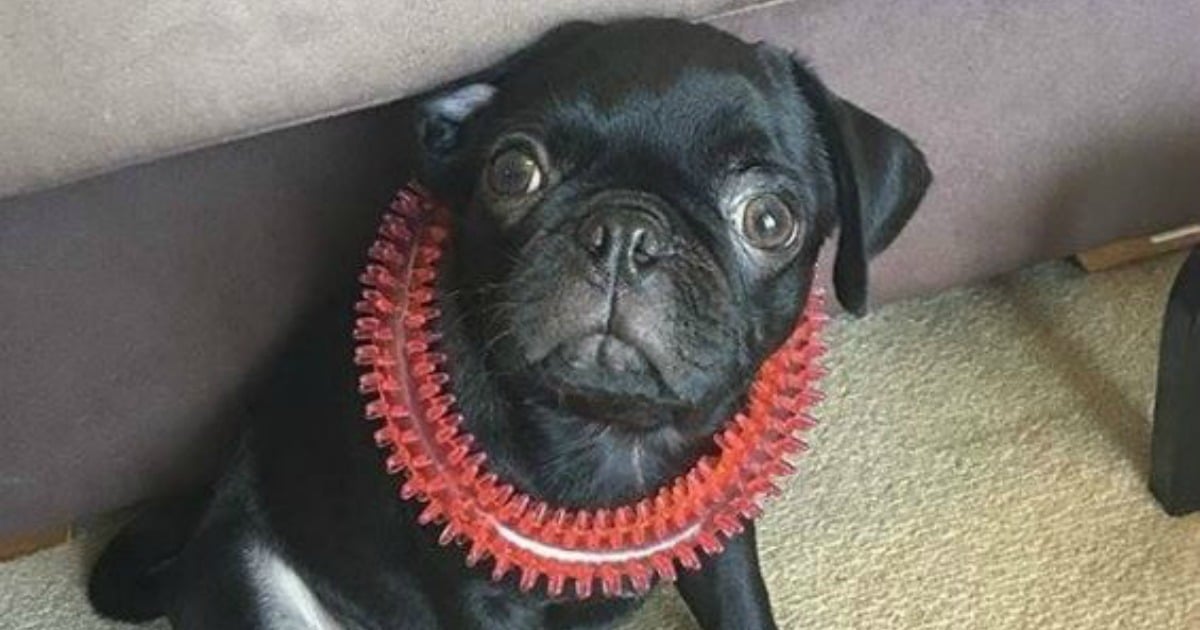 Almost a fortnight after he first went missing and sparked a state-wide search for his return, Egg the pug has been found dead according to detectives.
The 14-week-old puppy died at his owner's home and his "body was disposed of", according to a NSW Police spokeswoman told the Sydney Morning Herald.
According to 7 News, Egg's owner says he died by choking on a dog treat.
The news of little Egg's passing is just another detail in a story that captured Australia's hearts before the narrative flipped and police turned on his owner.
On February 10, police publicly appealed for help in the search for the dog, who they said was dog-napped at knife point in Sydney's Olympic Park.
Egg's 29-year-old owner told police three men with knives approached him late one night as he walked his pug, asking for his wallet and backpack, before taking off with the 14-week-old puppy.
However, on Wednesday it was revealed Egg's 29-year-old owner was charged with making a false claim and that Egg had never been stolen.
He spoke to police on Tuesday night and will appear in court in April charged with making a false report of robbery.