If you're suffering from Endometriosis or experiencing symptoms, always seek medical advice from your doctor for diagnosis and treatment options.
A little over a year ago, I was bedridden yet again — not from me endometriosis directly, but the threat of infertility made me decide to freeze my eggs just in case.
Once the very few eggs I managed to produce were removed from my body I felt strangely sad (like maybe they'd never be there again), in the worst physical pain I've ever felt, and utterly shattered.
Knowing that after all my body had been through from egg freezing, I'd likely need to do it again to secure a decent amount of eggs was depressing. I felt so lucky for the opportunity to use incredible technology and the fact I had a family that could afford it, but devastated that this was my life at 23. I should be renting a flat, not freezer space for unborn children.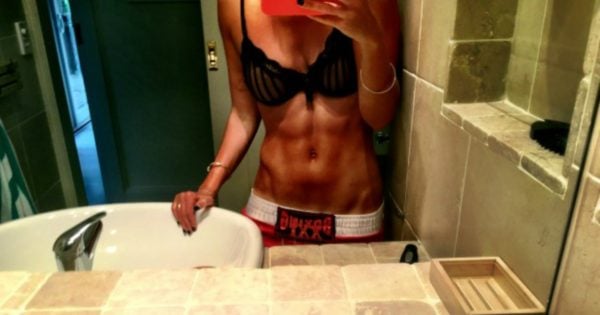 For weeks I was so nauseous, fatigued and weak that I couldn't walk up the street without feeling faint.
(I was told prior to freezing my eggs that some women go shopping after their egg retrieval or IVF and have no troubles at all, so PLEASE do not be put off by my experience. I have a history of extensive pain following surgical procedures around my reproductive organs where Endo is or has been, but we are all unique and your experience may be completely different to mine.)
I felt so frustrated that despite being a person who loved sport and thrived off exercise, I wasn't up for it. Despite wanting to be a healthy person, I was constantly facing obstacles that prevented me from living a healthy, active life. Couldn't work, couldn't exercise, couldn't stand up for long.