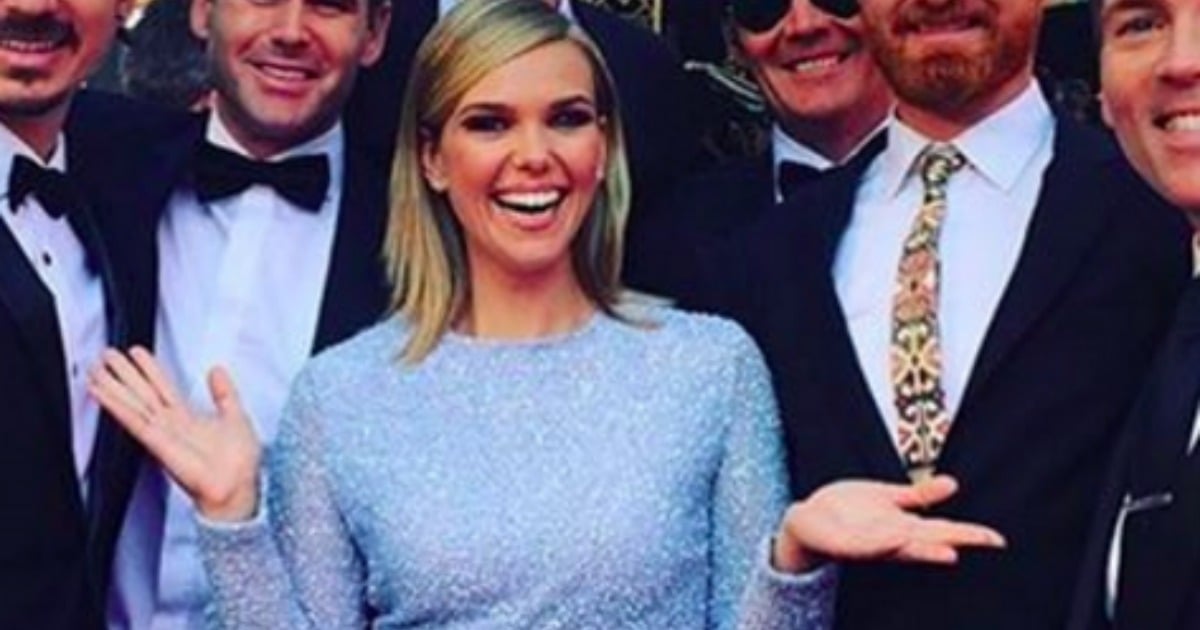 Edwina Bartholomew looked positively stunning on the Oscars red carpet today. "Ethereal!" some said on social media, "Like a Disney Princess!" gushed others.
While her frock had both sequins and trendy long sleeves, one particular unexpected addition to Edwina's icy blue Rachel Gilbert number received much more attention.
Followers of both the Sunrise Facebook page and Edwina's Instagram account have been utterly perplexed by the draping of material to the left of Edwina's lap.