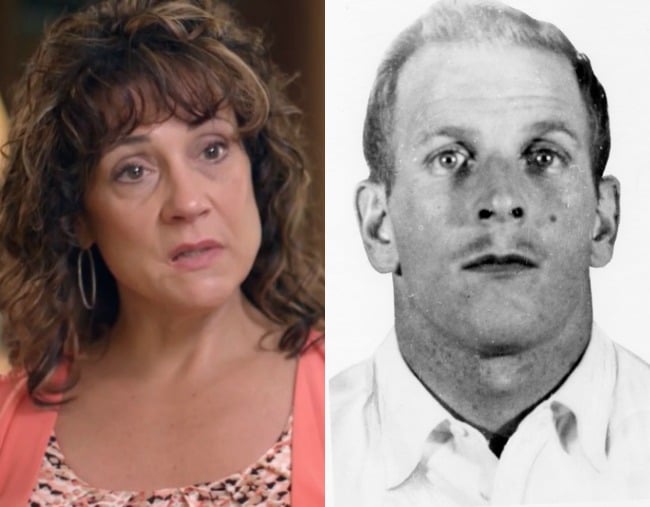 On Saturday night, August 9, 1980, a boy named Timothy Hack and his girlfriend Kelly Drew went to a wedding reception at Concord House in Wisconsin.
He had plans to be a farmer and she had just graduated beauty school.
They had no intention of staying at the reception long. Instead, they sought to meet their friends at a carnival. However, they never showed up.
For three decades, their families were left to wonder and despair. They knew everything about their children, from their wants and interests and loves and quirks. But they did not know how they met their end. Instead, their children would publicly be known as the Sweetheart Murders: The two kids who accidentally ran into evil in a case that no one could seem to solve.
Some 32 years later, a woman by the name of April Balascio sat on her couch on an otherwise standard Sunday night in March 2009, her laptop sitting plum on her legs.
"It was a Sunday night, I was on my computer and I saw the State of Wisconsin had given a bunch of money to open cold cases and the Sweetheart Murders were one of them. So I started reading and… oh.
"It was at that time that I realised I had seen the Concord house before.
"And I was shaking, I was shaking because immediately I knew who it was that committed the murderers."
The Concord House was a dance hall in Wisconsin where the couple been just prior to vanishing. She knew the hall, and she knew the killer. The killer had taken her to the scene of the crime before. The killer's name was Edward Wayne Edwards, and he was her father.
Balascio, now aged 48, immediately told police what she knew and a few months later, her father was arrested. He later admitted to the murder, and the murders of at least three others.
In her memory, this Sunday night would mark the moment Balascio realised the man who walked her down the aisle was also one of the worst serial killers the US had ever seen.
Her father, she told PEOPLE, could be good with her and her siblings, but he wasn't a normal kind of father.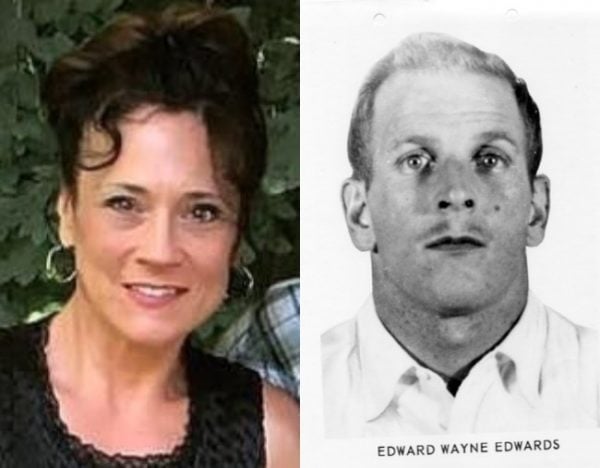 "He could be very good with us kids," she said. "He was sociable, charming … but he could also be abusive. When he was abusive, it was hell."
In fact, on one fateful night in 1980, when her family were living in Wisconsin, he woke up the household and told his wife and kids to start packing. They were moving, and there was no time to think about it, nor talk about it.
At the time, Balascio was just 11.
It wasn't an anomaly, either. Her father would frequently - perhaps every six months to a year - uproot his family from the place in which they just settled, moving them along with no explanation or inclination to answer questions.
"He'd tell us the we had to move in secret because he was protecting us, because there were people who wanted to hurt him or us," Balascio told PEOPLE.
Edwards died in custody in 2011, aged 77. At that time, he was officially convicted of five murders, however, many believe he could be responsible for more.

Listen: The Mamamia Out Loud take a look at our obsession with the True Crime genre. Is it just out love of a good story, or something more?

According to former FBI cold case taskforce detective John Cameron, who spoke to News Corp in 2016, Edwards could be responsible for "hundreds" more murders.
Prior to his death, the pair traded letters over a nine-month period, where Cameron would press the convicted killer on details of other unsolved cases.
In fact, their correspondence has led to Cameron believing he could have been responsible for the West Memphis Three murders, the Zodiac killings and the Teresa Halbach murder, which was recently the subject of the Netflix documentary Making A Murderer.
Cameron told News Corp that Edwards' killing was never random. He was, as they call it, a ritual killer. He killed on important holidays or key dates in his own life.
Teresa Halbach - the woman for whom Steven Avery was convicted of killing - was murdered on Halloween. He was living an hour from where she was killed at the time, and, as per the Sweetheart Murders, had killed in Wisconsin before.
Perhaps if Balascio had never made that initial phone call to police about her dad, the true extent of his crimes would have stayed under wraps forever.